Another CRAZY sesh of Baron Baptiste power vinyasa yoga.  These 80-minute classes are killer!  The 90 degree room makes me sweat like you would not believe.  I was forced to give my mat a bath when I got home.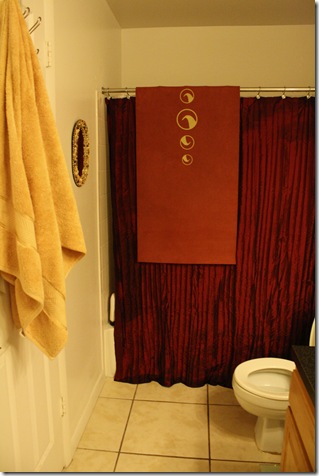 Fellow power yogis, what do you wear?  One obvious advantage to wearing more clothes is you don't slip and slide when you do inversions!  But seriously, all I can stand to wear is a sports bra and shorts.  Sometimes I feel a little awkward wearing next to nothing, but I remind myself my body ROCKS because it lets me do things like power yoga!  If you're feeling sweaty and want to shed that shirt… please join me.  :)  Don't feel like you have to cover up if you don't want to!  
Afternoon snacks included salsa and chips.  I'm slowly working my way through the largest bag of blue chips ever.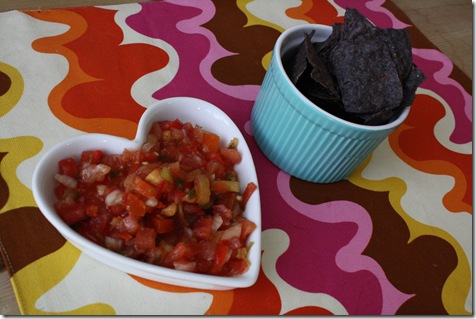 And a Cherry Chocolate Bomb: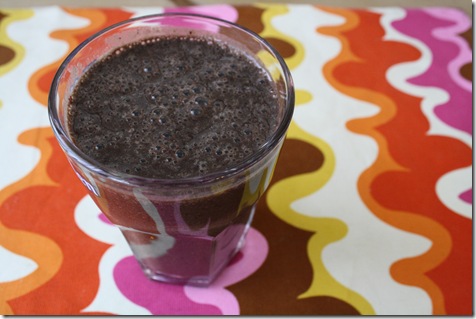 My smoothie contained:
1 cup almond milk
1/2 banana
2 cups raw spinach
Scoop of Nesquik
Frozen cherries
Post-yoga (and post-shower!) dinner: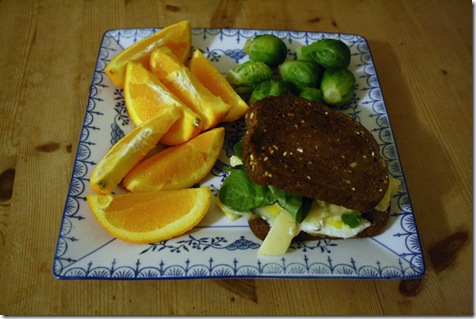 Egg sammies are made infinitely better with cheddar cheese and arugula.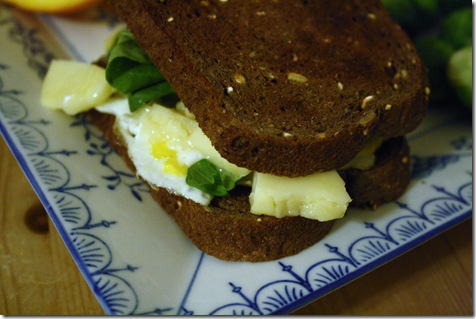 And a side of Brussel sprouts and an orange.  Is this a weird combo?  It tasted good! 🙂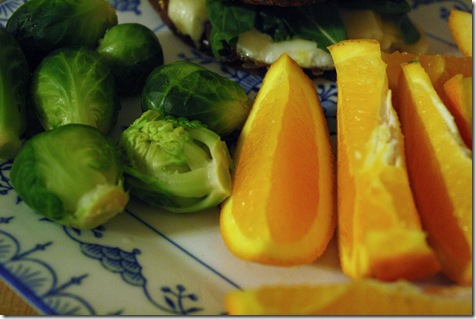 Off to drink TONS of water and relax with the Husband.
Thought for the night:  "You must love yourself before you love another. By accepting yourself and fully being what you are, your simple presence can make others happy." (Anonymous)