You might remember that back in September, a camera crew came to my house and filmed a segment for a mysterious television show.  I could barely reveal anything about what had happened because I had signed a confidentiality contract, but now I can spill the details!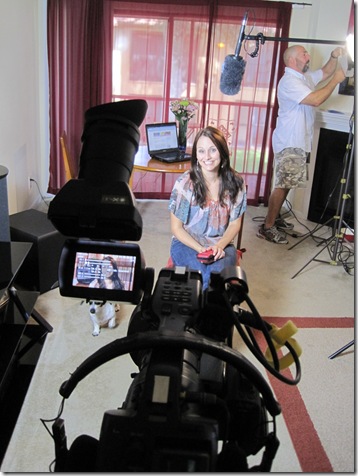 Let me tell you, I never realized how hard television interviews can be until that day.  I really had trouble pronouncing words properly and not stuttering!  I was a little nervous, I guess.  🙂
The crew was at my house all day that Friday interviewing me and filming my friends (including Megan, Kelly, my neighbor, and Harry's mom).   It was hard work, and I have a LOT of respect for television reporters now.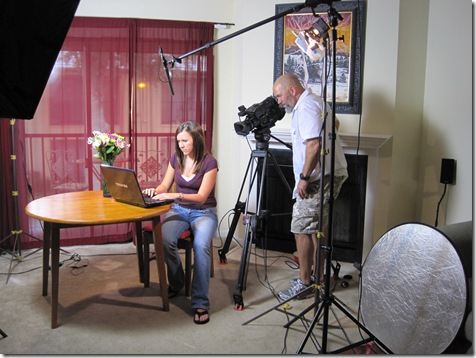 They came back on Sunday and did a segment with the Husband, too.  His video has not been released yet but I really cannot wait to see that one!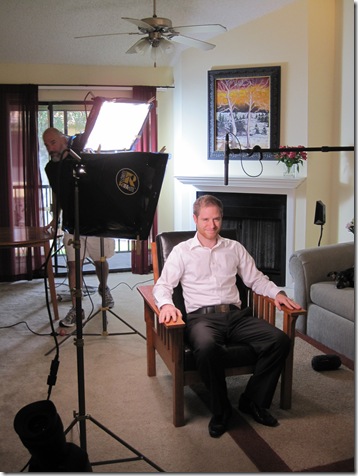 So… who's this mysterious video for?  Why the big secret?  Why did I have to sign away my first born child if I revealed who I was fiming with?
If you guessed OPRAH, you were right! 🙂
HOWEVER, I will NOT be on the Oprah show.  Oprah is launching a new television channel called the Oprah Winfrey Network (OWN) in January, and my segment will appear on a new short story series called The Swell.  Oooobviously, having Operation Beautiful associated with Oprah in any way, shape, or form is INSANE, and I am so, so, so grateful for this amazing opportunity.
Check out the video below!  Look for appearances by Husband, Maggie and James, and Megan!
Thank you guys for all your support! I'm glad I was able to finally reveal this secret! 🙂
If you feel inspired, post an Operation Beautiful note and e-mail it to me at seebriderun@gmail.com.  I'll post it on the site!