As I've mentioned before, I get really bad insomnia before any long run – not just races, training runs, too.  It's incredibly frustrating – I just flip and flop in bed all night long, wake up two hours before the alarm clock, and struggle to rest.  Marathon training was the worst!
The other issue is that around 3 AM, it started to pour.  The thunder woke me up, and then all I could think about was muddy trails.  :) 
So, I didn't sleep very well last night (I am about to leave on a double-digit trail run).  That's alright because I had an awesome breakfast planned: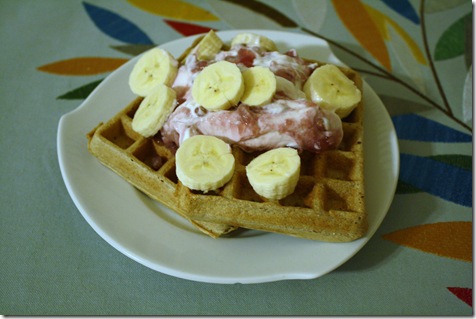 I bought this vegan-izable waffle/pancake mix the other day because Angela is coming to visit  me this weekend.  I had to test it out.  :)  I made my waffle with an egg, so it they weren't vegan, but for Angela, I plan to use the vegan faux flax egg trick.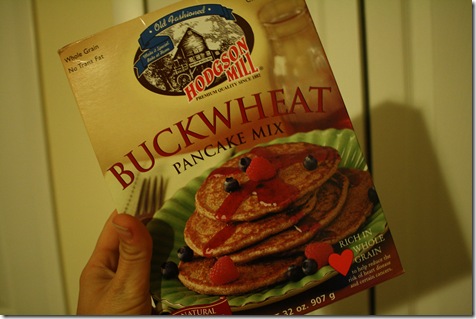 And on top of my waffles, I had Chobani Pomegranate… yes, I finally located this elusive flavor!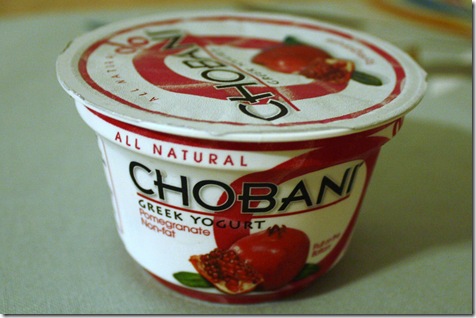 Verdict? AMAZING.  Chobani has such great flavored Greek yogurt – I love the pineapple, too.  There are actually chunks of pomegranate arials (the seeds).  It's not just flavored pomegranate. 
With 1/2 a banana on top: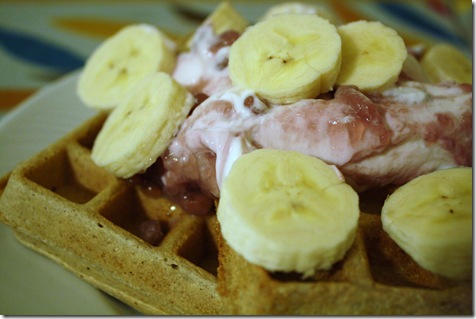 Time for my trail run – be back later with a recap!
Interested in learning more about trail running?  Here are my favorite tips for going off road.