I am sooooooo tired and drained.  I've definitely hit the Hump Day Slump.
Nothing a beer can't help, right?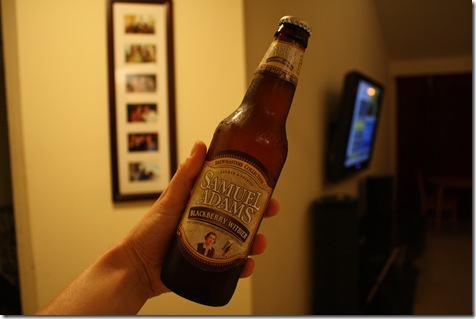 My appetite is a little off today, so I probably not refueling the way I should after my 9-miler (i.e. I need more protein, but we don't have any tofu and beans look very unappealing).  I stared into my fridge for a good 5 minutes before deciding to just drink a beer.  🙂
In fact, the only thing I actually wanted for dinner was a huge plate of roasted veggies, including sweet potato, parsnips, carrots, mushrooms, and zucchini.  The Husband made this for me and coated everything in ginger and basil.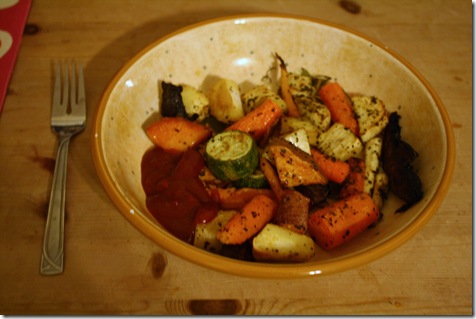 Earlier, I had a handful of sunflower seeds.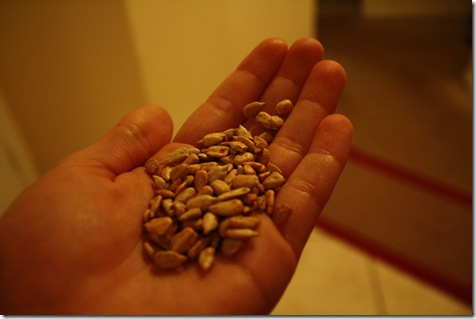 And two sesame seed bars (I feel the need to eat these quickly because I don't think they will taste as fresh for long.  Thanks Shannon for the lovely gift!).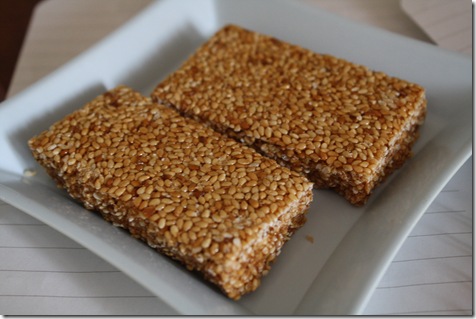 Guess my body was also craving seeds? 🙂
When my appetite is off, I just try to eat nutrient-rich foods and remember that I view my diet macro-style, which means that it's not just TODAY that matters, but the week or month overall.  I might be lacking in some protein today, but my intake for the whole week matters, not just this meal.  :)  Same things applies when I'm eating junky foods! 
T-minus 30 seconds until bed…  Major yawns.
But first – a cute picture of Maggie.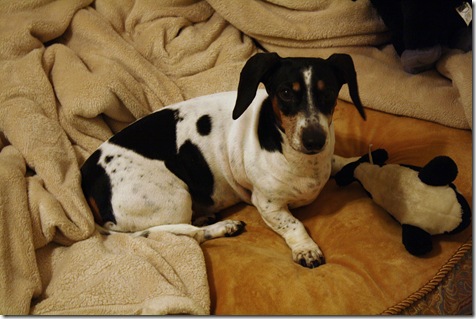 Night!