Why, hello there!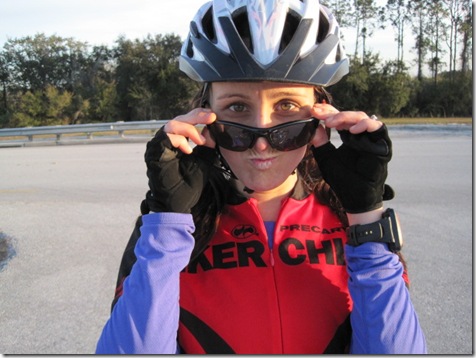 How was your day?  I actually had a fabulous day for the first time all week. It hasn't been the best week, but today more than made up for it!  🙂
I got a TON of work done, and then Megan offered to meet me for a long bike ride.  I was thrilled not to have to bike alone!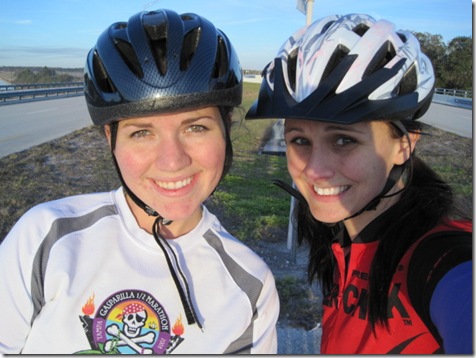 Megan lives 1.5 mile from my house, so I biked to her place, picked her up, and took her on a tour of my favorite "secret" Orlando International Airport route.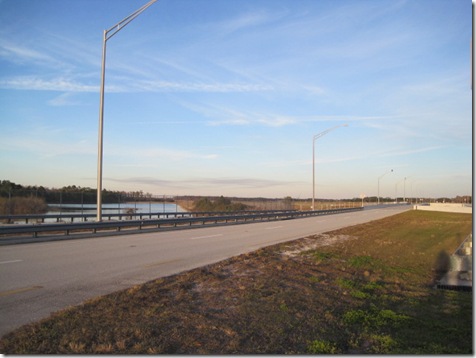 We show a bunny rabbit, a vulture, and a herd of deer on the ride.  Yay, wildlife!
The sun was beginning to set by the time I got home!  It was a perfect Florida winter evening (don't hate!).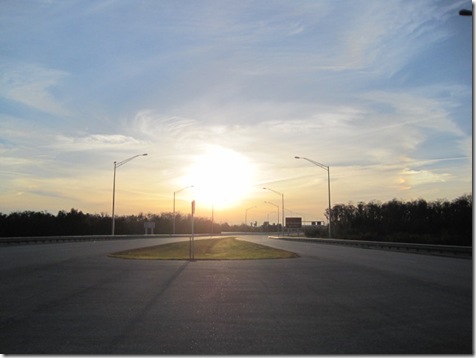 It was really nice to have someone to bike with instead of doing it solo.  Megan's going to join me for another ride on Sunday.
In total, I did 17.0 miles in about 1:20.  It was a slower ride because we talked the entire time… kind of like marathon training!
Megan asked me if I thought Olympic tri training was harder than marathon training.  I've been thinking a lot about this, and my answer is yes!  Even though marathon training was a LOT more time consuming, it was just the same workout day in and day out.  I was just training to finish – I wasn't training to qualify for the Boston Marathon and doing crazy speedwork sessions!  My body adjusted to the long, slower runs quickly and the workouts themselves never seemed all that bad.
Training for the triathlon has been really fun and challenging because I do something new everyday!  I've been enjoying it a lot, and my body seems to be shaping up in new ways – especially my upper body.  I FEEL like I'm working out like never before.  Honestly, I could get REALLY into triathlons!  :)  Uh oh… a new obsession, perhaps?!   Maybe I should wait and see how the race goes first!
Here are my afternoon snacks!
I had Pumpkin yogurt and 1 serving of granola around 2:30: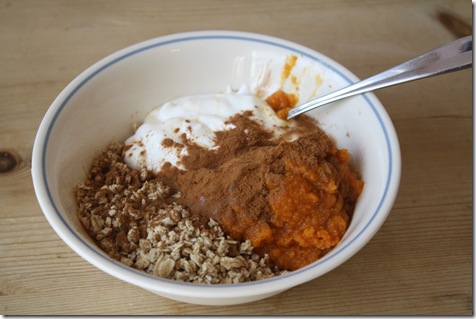 Half a Glo Bar before my ride, and the other half when I got back: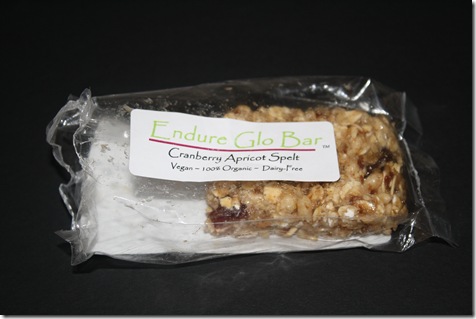 And dinner was vegetarian tortilla soup with a LOAD of crackers and cheese: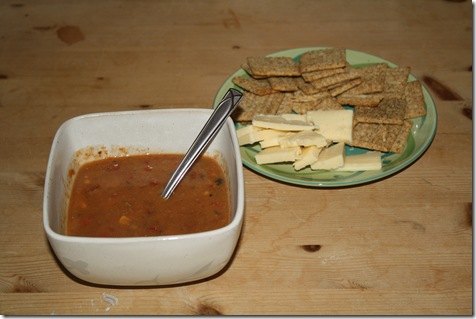 You know when you look in the crackers bag, and there is just a little TOO much to eat all at once, but you don't want to only leave a few crackers… so you eat them all?  Yeah, that was me tonight.  This was probably 2.5 servings.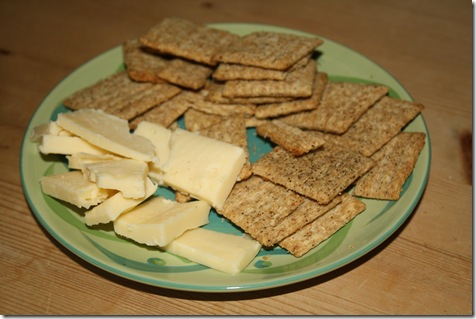 Dessert will be fruit: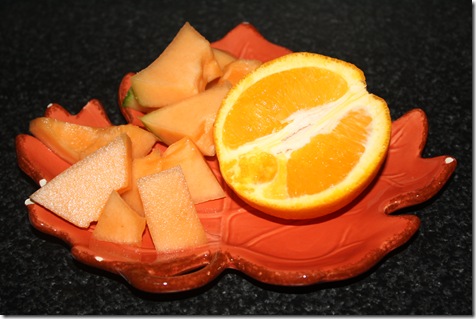 Yum!  :) 
Off to TV land I go!