My brother-in-law (Nick) ended up coming over last night, and we decided to watch the Olympics and play a drinking game (don't worry, I only had one beer! It was a short game):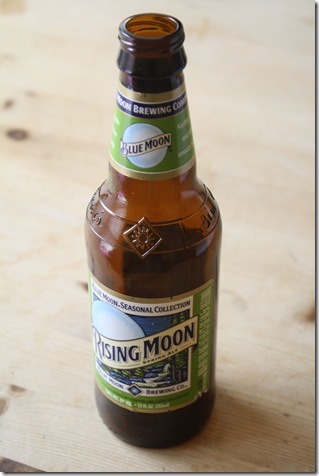 We watched the half pipe, and every time a snowboarder would fall, we'd drink: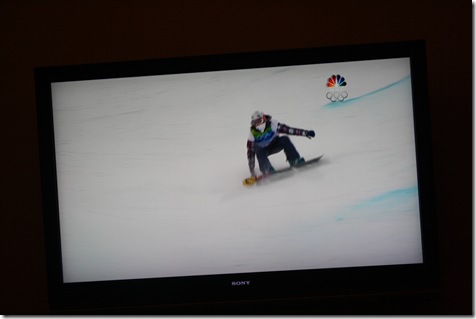 Snowboarders fall a LOT!  🙂
Nick told me that he's been trying to make healthier changes to his diet.  Recently, he says he's begun to pay more attention to how the food he eats makes him feel.  I suggested a month ago that he try putting spinach into his protein smoothies, and I was SO surprised last night when he told me he LOVES Green Monsters! I never thought he'd actually try it.  He's even gotten his friend hooked on them, too!
I think that conversation made ME crave a GM, too!  I haven't had one in months!  I used to drink them so much that I got a little burnt out.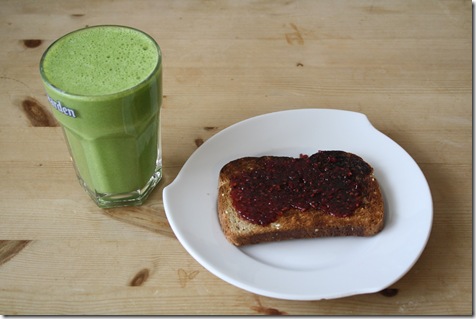 My GM contained:
1 cup vanilla rice milk
1 banana
1 tablespoon flax
1 cup raw spinach
Bubbly!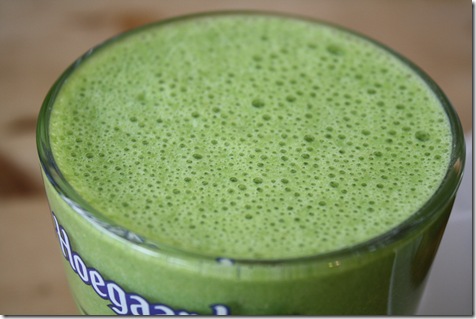 Plus, a piece of toast with raspberry jam.
Off to seize the day.  I've got a lot to do!
Question:  If you could be any type of Olympic athlete, what sport would you want to master?  I'd compete in the 10,000 meter run (which is 6.2 miles).