Hello! :)  I went to the gym this morning to get my swim on, and look who I found in the pool: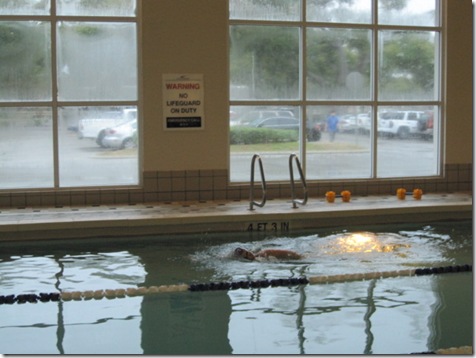 Ryan!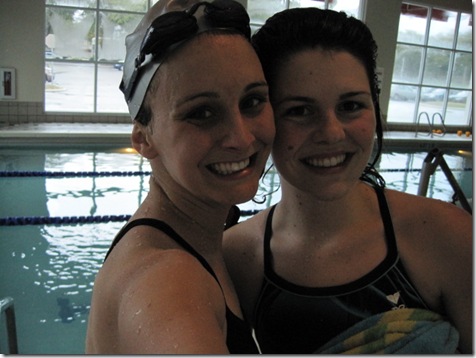 She's such a sweet person.  :) 
I hopped into the lane next to Ryan's and mentally prepared myself for my longest swim to date… 1,650 meters!  My race distance is 1,500 meters, and the plan Ryan helped me prepare requires that I swim a little bit further (for endurance and confident reasons).
It took me about 500 meters to really warm up, and then I felt excellent until about 1,400 meters.  I could feel myself losing form and started to chant one of my cycling mantras ("Lay the hammer down, lay the hammer down") to help myself time my strokes and breathing.
Breathing is definitely the HARDEST part of swimming.  My heart rate is naturally pretty high during aerobic activities (it can easily top 190 bpm when running), and as I result, I take LONG, DEEP breaths during cardio… but with swimming, you have to time your breathing.  I tend to breathe every 3 or 4 strokes, which isn't very efficient.  But I'm a newbie and you do what you have to do! 
You can check out Ryan's swimming tips on this page!
My final statistics:
Duration: 46 minutes
Distance: 1,650 meters
Pre-swim breakfast: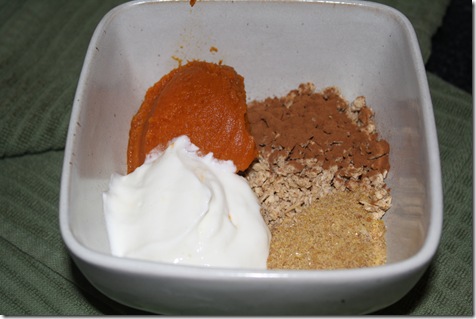 I had Pumpkin Yogurt (with non-frozen pumpkin) and 3/4 cup granola.
And post-swim recovery Green Monster, which contained 1 banana, 2 cups spinach, 1 tablespoon flax, and 1 cup rice milk.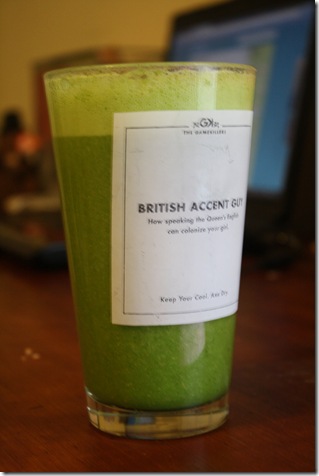 Off to get work done – I have a TON of stuff to do, and this evening, I'm going for a bike ride with Megan if the weather holds up.  Two-a-days are growing on me!
Oh, by the way, Maggie has been sitting in her bed on top of our massage table: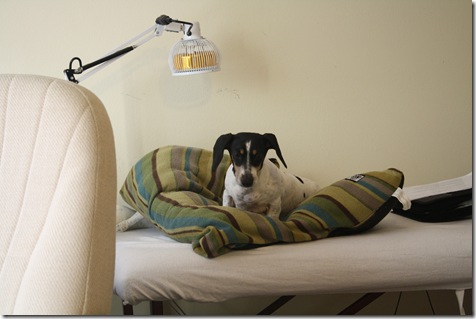 She likes being up high (I think it's a dachshund thing) and is perfectly content not to move off the table all day.  🙂