Evening!  🙂
I spent the afternoon working on my latest freelance article, which is on "amazing" dorm rooms – either very luxurious dorms or environmentally-friendly dorms.   It's a really fun article to write and interview people for – I think I interviewed a dozen students and college reps today!
The dorms I lived in my freshman year of college were neither luxurious or green, but they were freaking awesome! :)  I lived in Tower A at the University of Pittsburgh on the 16th floor.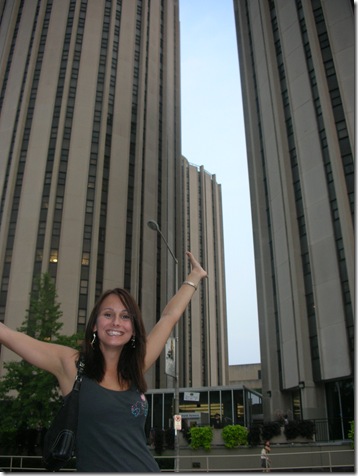 (Note: picture is from 2007.  I lived in those dorms in 2002!)
Snacked on cereal around 6 PM: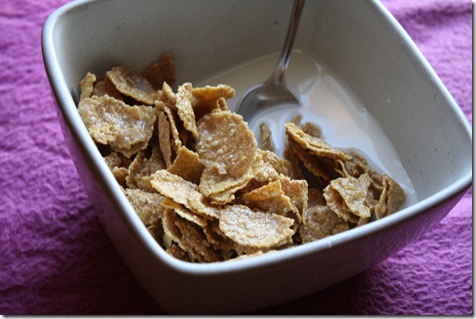 And I just ate this fabulous dinner: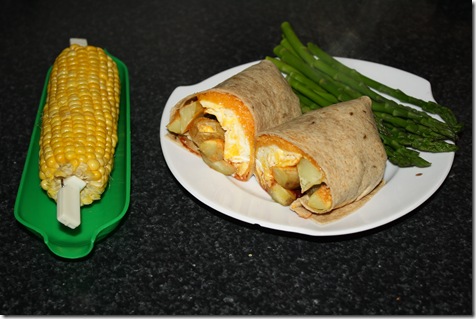 I made a two egg, cheese, and roasted potato breakfast wrap.  I shaked in some ketchup and hot sauce, too!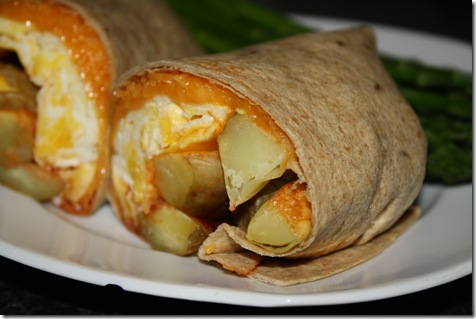 One question I get asked all the time if how I feel about eating eggs.  I answered this question back on this post: "Are All Vegetarians Hypocrites?"  The comments are really interesting to read!  Basically, I try to buy the friendliest eggs I can (organic, free roam) because I simply cannot be vegan – it's just not in me.  Eggs are a really cheap, quick protein option for me that I'm not ready to give up.  It's not ideal, but it works for me.
I also had a side of asparagus and corn on the corn.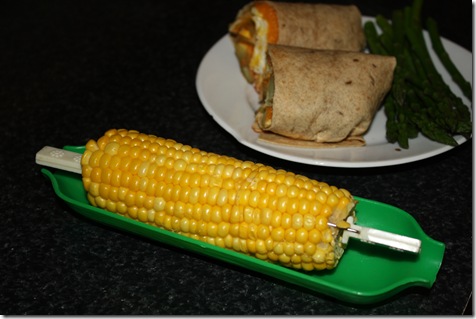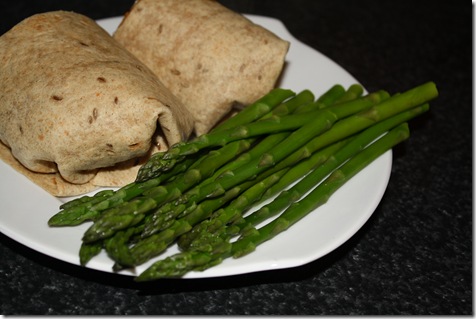 Off to watch the Olympics and get to bed on time!  Tomorrow is going to be a busy day… I've got to take Maggie to the vet (she's sick), go on a trail run with Kelly, and work on my article.
What's one "ethical" or "environmentally-friendly" change you've made in your diet or lifestyle lately?  The Husband and I have gotten really good at remembering to bring shopping bags to the grocery store!  It's small, but it's something!