I feel like one pooped puppy!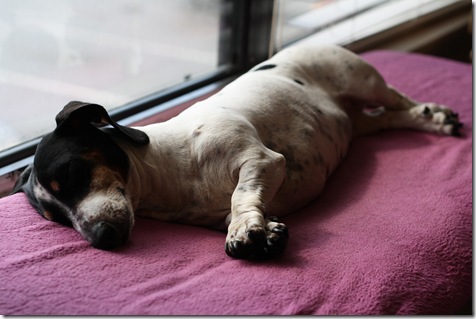 I got sucked into a freelance writing void until almost 8 PM, and when I came to, I realized I was starving!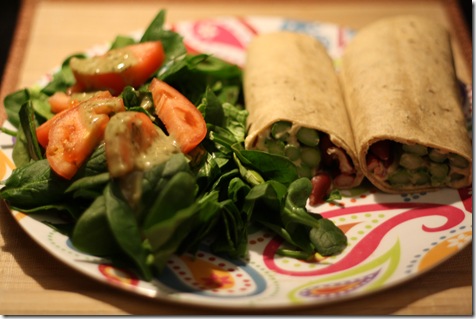 (Megan, is this your plate?)
I made an easy steamed asparagus, kidney bean, and hummus wrap: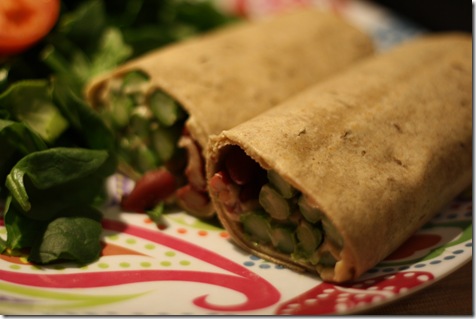 Plus, a HUGE spinach salad with Green Goddess dressing: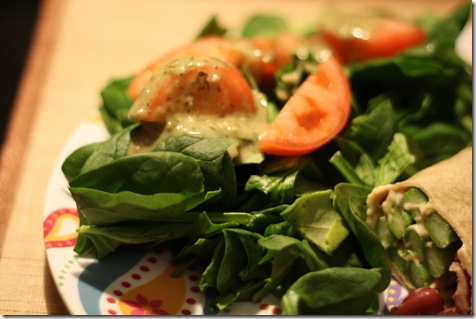 Afternoon snacks included the usual suspect, Pumpkin Yogurt: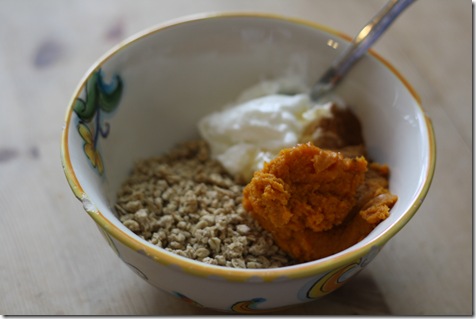 And a handful or two of dried blueberries, which I've decided are basically candy.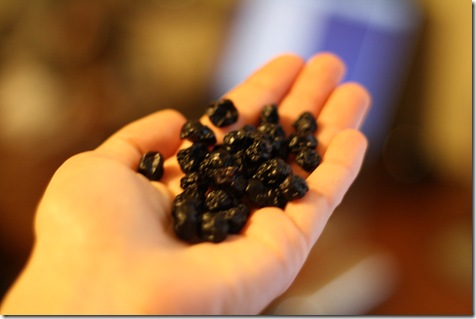 The Spark Giveaway
Have you ever been to SparkPeople.com?  It's the largest online health community, and it offers tons of tips and tools for losing weight or getting into shape in a healthy, sustainable manner.  From the experts who created SparkPeople.com comes The Spark, a ground-breaking book about transforming your life and your idea of what dieting means.
Here are the 5 lucky winners of The Spark giveaway, plus their healthy living tips:
Denise: My No. 1 tip is to stay centered and balanced is thank God for all of the CRAZY GREAT THINGS that your body and mind CAN do instead of focusing on the few things that it CAN'T (yet!) do!!!!!
Lori (Finding Radiance): My tip is that small changes add up over time to big health benefits! Too many times we try to overhaul everything at once, get overwhelmed, and quit.
Katie: My tip is that leaning on friends IS alright. Having a cheering crowd does wonders for your motivation and self esteem! 🙂
Sara (However Absurd): Don't compare yourself to other people; do what you can do, do it as well as you can, and take care of yourself!
Ashley: My number 1 tip is MODERATION! Don't indulge in too many desserts, but don't deprive yourself either. Don't sit on the couch all day, but don't let exercise rule your life. Yep, it's not that easy, but moderation is the key to a healthy life!
Check out the comments on the giveaway post to read more than 350 really amazing and insightful healthy living tips!