Lauren is here!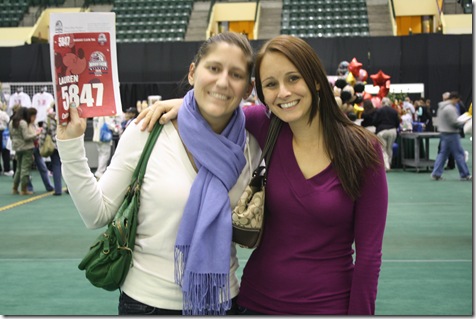 So excited to see my college friend's smiling face!
I picked up Lauren from the airport around 2, and then we came back to the house for food.
I made Pumpkin Yogurt: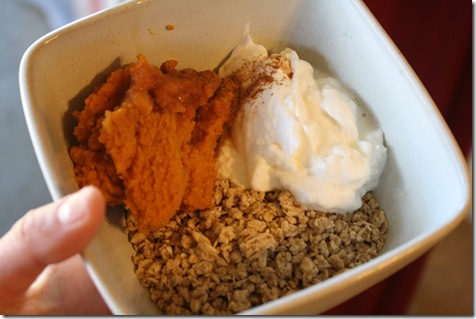 And then it was time to hit up David's Bridal.  We are both bridesmaids in our friend Sarah's wedding this summer, and we thought we'd get our dresses now.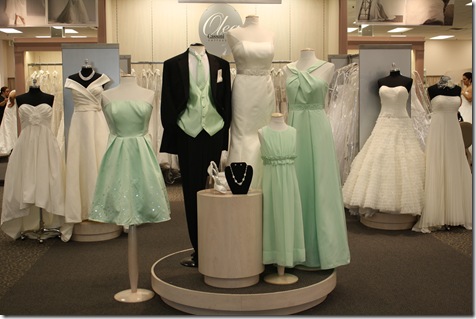 Our dresses (Sarah is letting us choose different dresses as long as the color is the same – the actual color of these dresses will be a turquoise).
Then, it was time to go to the Disney Marathon expo!
Ahhh! So excited!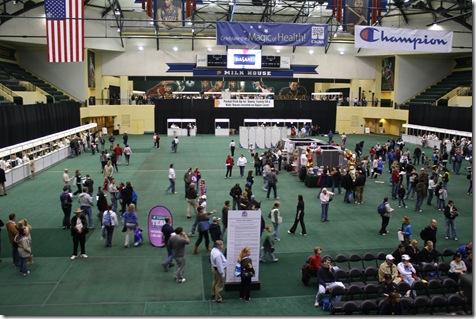 The entire purpose of driving ALL the way to Disney was to do packet pick-up: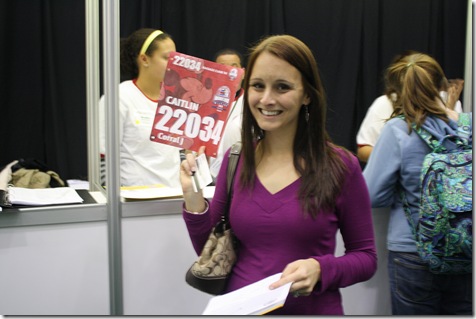 Unfortunately, there are major issues with my corral assignment. I am stuck in the VERY last corral despite that fact that I'm clearly not going to run a 6 + hour marathon.  To make matters worse, Lauren is in the "blue" start, and I'm in "red," which don't join together until Mile 3.4.    We can't move to each other's corrals without approval because one of our times will not count.   I'm going back to the Expo tomorrow (didn't realize this until we got home) to hopefully get it sorted out.  Keep your fingers crossed!
I snacked on a Larabar at the Expo – it really does taste like Peanut Butter and Jelly!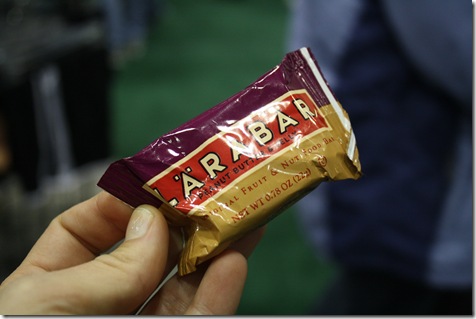 The Husband made us dinner!  It was some mix of cheese-stuffed pasta with veggies and a cream sauce.  It was good – let the carb-loading begin!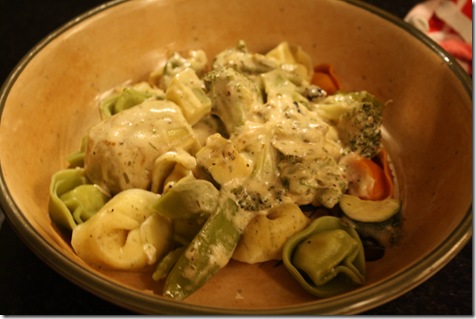 I'm trying not to freak out about the corral assignments.  I know I'll feel better tomorrow morning, when we can hopefully get reassigned.  It's just thrown both Lauren and I for a loop – we are depending on running with each other!
Time to hang out with my buddy!  Have a good night!