Pancakes are back!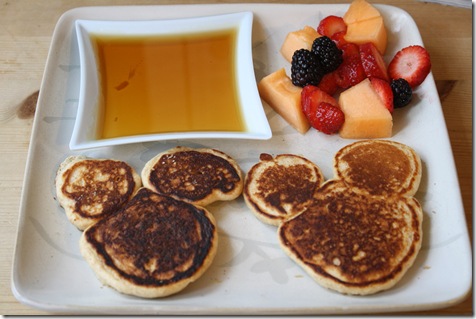 And they are Mickey Mouse shaped, of course!  :)  I used my regular Hodgson's Mills mix.  I ended up eating three pancakes, but the third Mickey was a little deformed and not blog-worthy. 🙂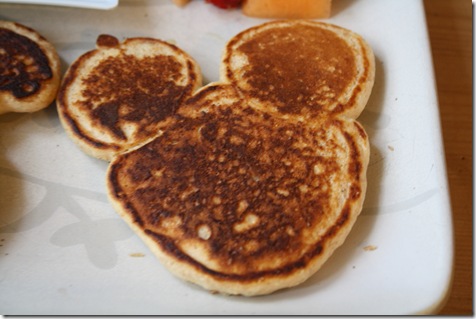 With a fruit salad, made by Lauren!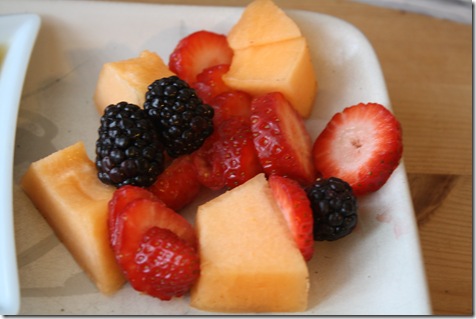 I slept SO horribly last night.  You guys know I suffer from pre-race anxiety (I don't know WHY!) and can never sleep the night before a race.  But the corrals issues freaked me out so much that I had nightmares about the start and barely slept a wink.
Ironically, I watched a TIVOed episode of Dr. Oz this morning about insomnia.  I think the Husband recorded this episode for me on purpose!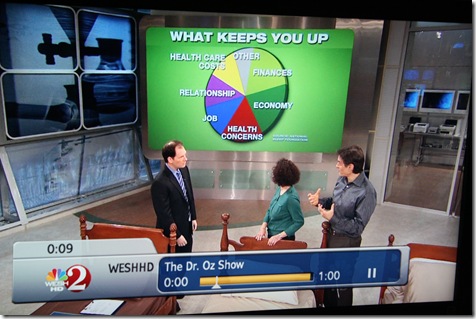 A slice of that pie chart should read "Long Runs/Races."
One technique Dr. Oz recommended was counting backwards from 300 by 3's.  He said this is hard, so you don't think about other things, and boring, so you fall asleep fast.  I think I'll try this tonight!
Do you ever suffer from the inability to fall asleep/stay asleep, and what tricks do you use to help you sleep?  I can't take a sleep aid the night before a race!
Off to the Expo (again) to get my corral issue sorted out (hopefully!).