It's no secret that I love Chipotle's vegetarian bean burritos (or the burrito-less "bowl"), but they are expensive, and the portions are a little large.
My at-home version of the burrito bowl: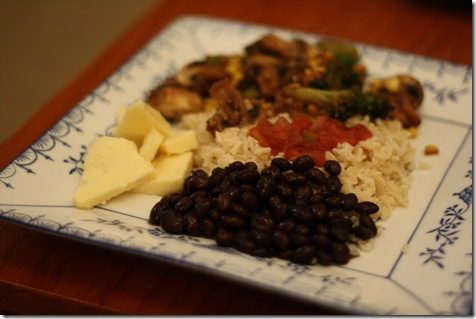 Black beans, brown rice, salsa, broccoli, mushrooms, corn, and cheddar cheese…. it was a great dinner!  🙂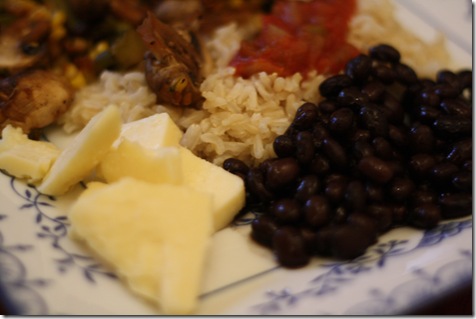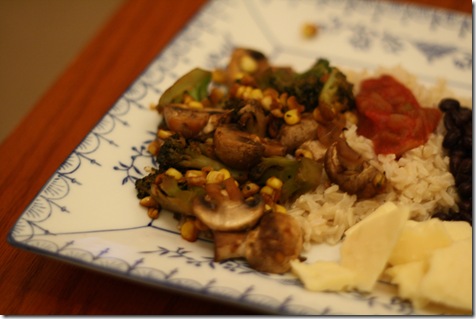 I still love Chipotle, though.  🙂
"Dessert" was an orange: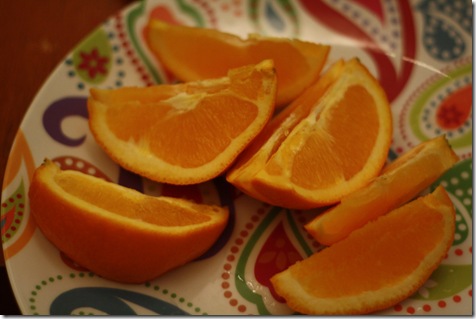 And my afternoon snacks (pre-workout) included Pumpkin Yogurt and granola (I am going to turn into a canned pumpkin one day soon):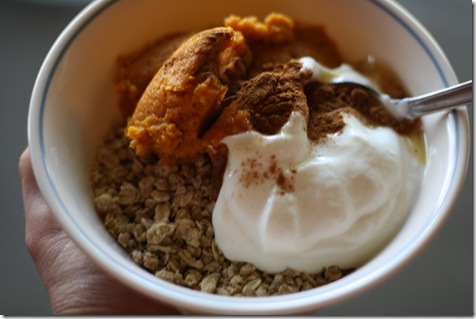 And some chocolate-covered nuts: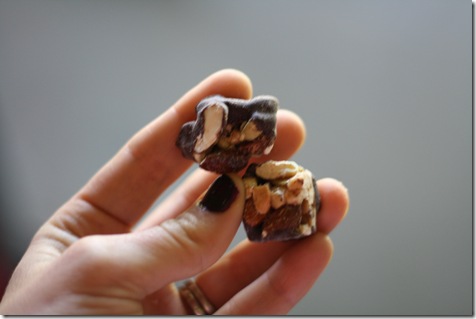 Today's workout was a little bit of a disappointment.  I started off great by stopping into the gym for the Intro to Iron Pumping Challenge.
Day 4: Shoulders, Chest and Triceps
Warm Up: 5 minutes of cardio
Overhead press: 3 x 12 with 10 lb dumbbells
Dips: 2 x 10 with body weight
Stability Ball Push Ups: 10 push ups
Planks:2 X 30 seconds
Lateral Raise: 3 x 12 with 5 lb dumbbells
Cable Tricep Extension: 3 x 12 with 30 lbs
And then I made plans with Ashley to meet for a bike ride.  I was so excited to pick  my bike up from the shop – I had called ahead and asked if the repairs were finished.   But when I got to the shop, my bike wasn't ready! Grr.
We're going to meet up tomorrow instead.  🙂
Time to relax with Husband…. good night!