Missed Part I of "How to Swim," which discussed how to hold your body and how to move your arms?  Check it out here.
Hi Healthy Tipping Point readers!  It's Ryan (from Greens for Good)! After helping Caitlin with her swimming technique, she asked me to write a post with some swimming tips. I started swimming competitively when I was 7 years old, continued through high school, contemplated swimming in college but decided not to because of a shoulder injury, and switched gears by becoming a swim instructor instead. So whether you're training for your next triathlon like Caitlin, or would like to improve your recreational swimming techniques, I hope I can help. If you have any questions following this post, please visit my contact page or email me: ryan [at] greensforgood [dot] com.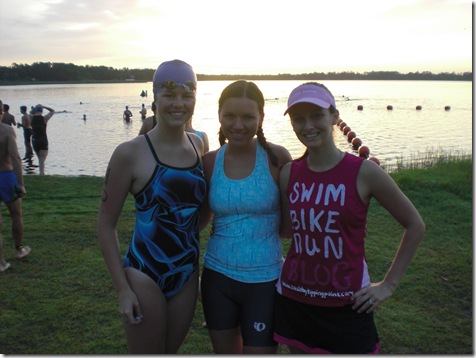 3. How to move your legs:
Think of kicking from your hips, rather than your knees. Kicking primarily from your knees will cause your lower body to sink. Your knees can bend slightly in the upward motion of your kick.
Your legs should alternate, one up, one down, while kicking. Your feet should be pointed (I call them ballerina feet when teaching young kids).
Your kick should resemble a butterfly's fluttering wings. After all, we do call it a flutter kick for a reason! Quick, short movements just under the surface of the water will keep your upper body from overworking to compensate for an improper kick.
You shouldn't be splashing too much unless you're sprinting. By keeping your feet moving quick under the surface of the water, you'll cause the surface to break and splash just a little. The more splashing you're doing, the more time your feet are spending out of the water, defeating the purpose of your kick and ultimately wasting your energy.
4. How to breathe:
Breathing efficiently is key to not interrupting the rhythm of your stroke. To do this, always exhale under water and inhale out of water. 
Turn your head to the side when one arm is in front of you (by your head) and one arm is behind you (by your hip). So if your right arm is in front, turn your head to the left. If your left arm is in front, turn your head to the right. Inhale. Turn your head back into the water and immediately begin to slowly exhale. Exhale completely under water before turning your head again for another breath.
As you get more comfortable and more in shape, work on not taking too many breaths. Even the most efficiently formed breathing slows a swimmer down.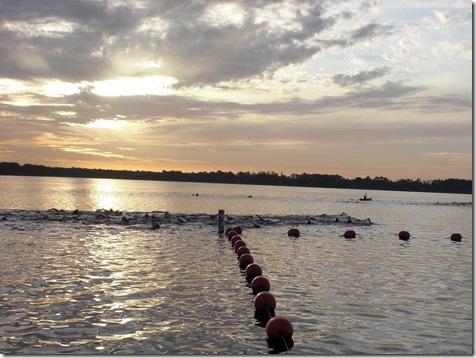 Let me know how it goes for you. Happy Swimming!