Fun night out with friends!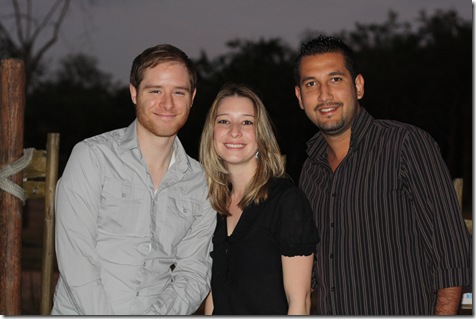 The Husband and I met up with Lisette and Danny at the Animal Kingdom Lodge in Disney – they came up for Lisette's birthday – and then we went to dinner at BJ's Brewery.
Before we left for Disney, I had a banana with peanut butter: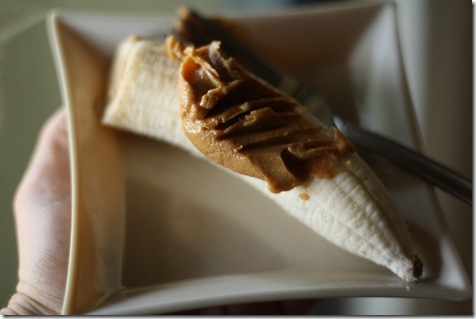 I feel like I've been to Disney more times in the last month (my marathon was the Disney Marathon) than ever before.
But I've never been to Animal Kingdom (except for when I ran through it during the marathon)! The lodge actually backs up to an animal 'savannah' and we got to see loads of zebras, gazelles, and other African plain animals.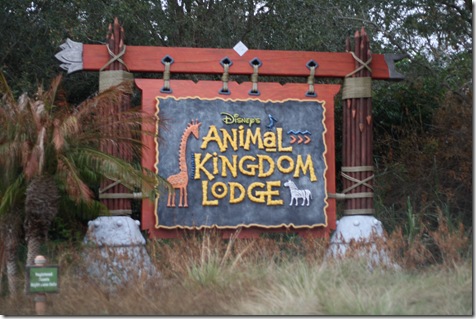 One of the coolest things about Disney is all the hidden Mickeys.  Disney "imagineers" (AKA DIsney engineers) design Mickey Mouse symbols into all sorts of stuff in the parks and the hotels.
Like….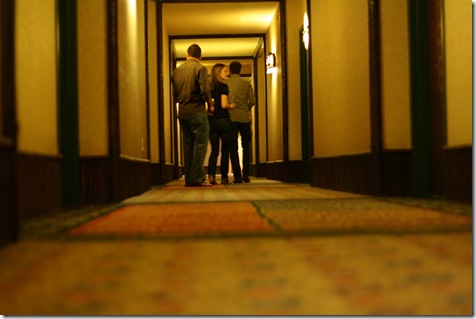 In the carpet!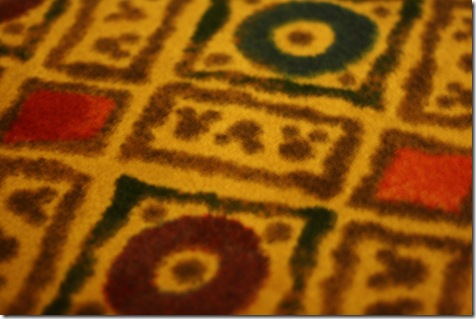 And even in the towels.  🙂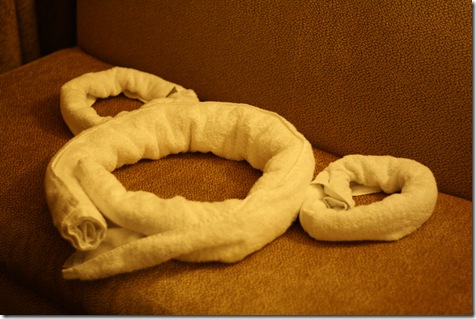 For dinner, we went to a pizza chain called BJ's that Lisette and Danny are absolutely obsessed with.
I started off with a side salad: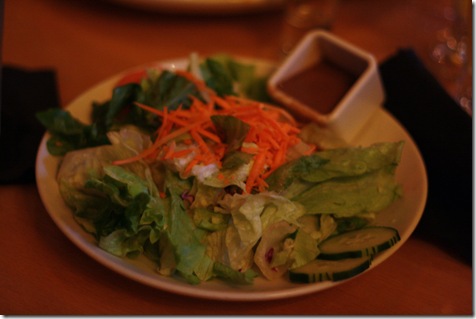 And had two slices of the vegetarian deep dish.  So good!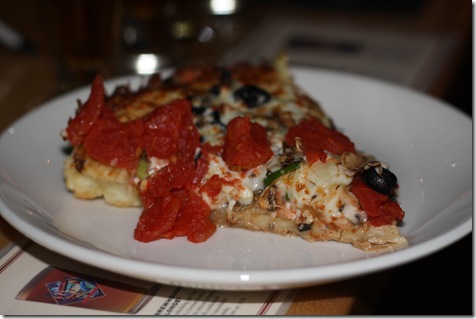 The Husband and I split this chocolate chip pizookie (it was a mini version) to celebrate Lisette's birthday: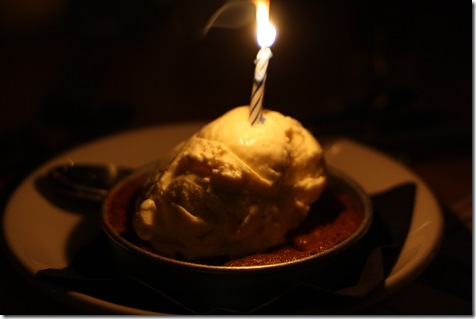 And last (but not least), I had a lovely glass of Zin.  BJ's is famous for the microbrews, but I thought wine was the slightly healthier option.  🙂 Or that's what I like to tell myself.
So, I got REALLY BAD anxiety on the drive home from Disney.  It's all on major highways, and I haven't really driven at all since the car accident on Thursday.  I was so nervous that I thought I would throw up!   I hope this feeling goes away really soon! 🙁