I really wanted to get outside and enjoy the beautiful weather this morning!  The Husband felt the same way, so we decided to take the dogs to downtown Orlando and explore.
First, we made breakfast at home to save a little money: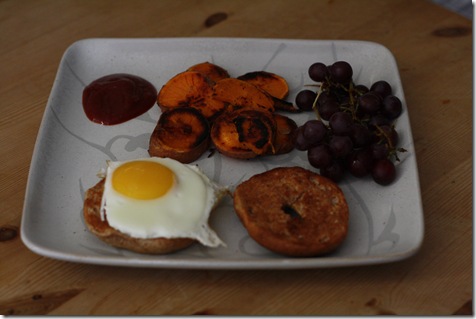 That's a mini whole wheat bagel, a dippy egg, grapes, and EVOO-fried sweet potato 'hash browns' (with ketchup).
I was happy that the Husband wanted to go out, too, so we could take BOTH dogs.  I cannot handle Maggie and James on my own!  They look cute, but they can be quite devilish.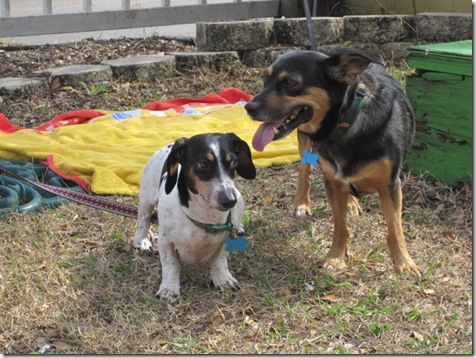 We walked about 1.0  mile through the lovely historic district of downtown, and then we stopped at Starbucks for a latte.  Guess who we ran into?!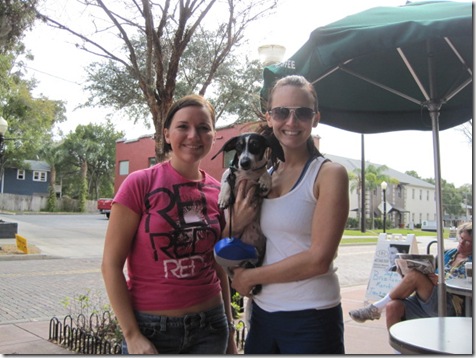 What are the odds?!  Slim to none in a big city, especially so far away from both of our apartments!
Megan had to run, so the Husband and I walked to the Farmer's Market to sit and people watch.
James loves to be outside and surrounded by other people and dogs, but Maggie kind of freaks out.  She sat in Husband's lap the whole time and hid behind his arms whenever a motorcycle ROARED by!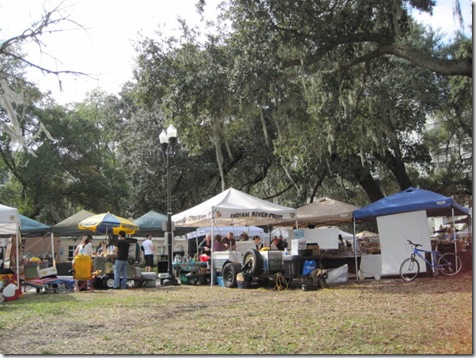 After, we drove to Dandelion CommuniTea, my favorite vegetarian restaurant in Orlando, for lunch.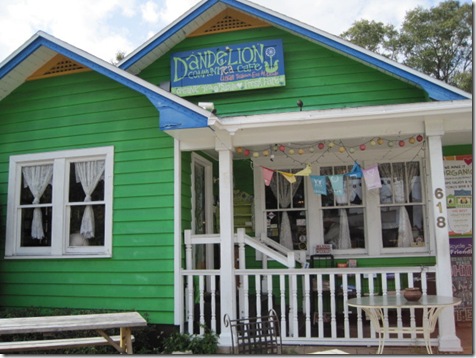 I sat outside with the dogs while the Husband ordered.  I told him to "surprise me."
I ended up with…. a sweet berry ice tea: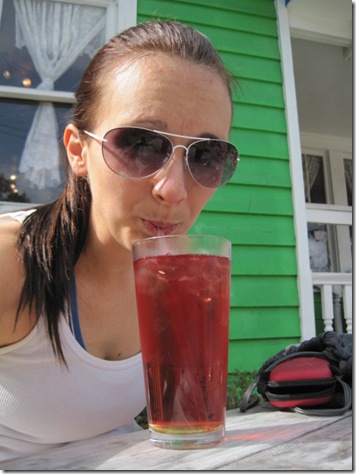 And a Bean There, Done That wrap.  This wrap has two kinds of beans, feta cheese, corn, green peppers, and other veggie goodies.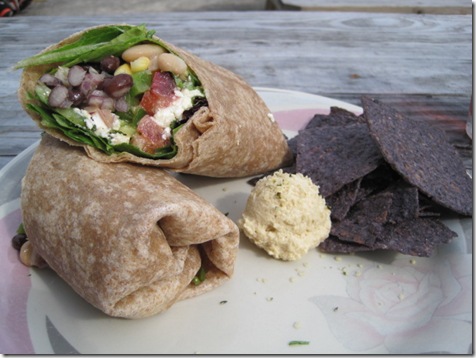 Plus, some of the most amazing hummus in the world + corn chips.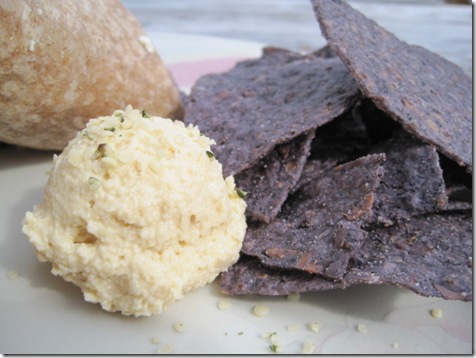 Quite the Sunday morning we had!  I even got a slight tan from sitting outside for so long (we were at the Farmer's Market for about two hours).  Being outside – even if it's in the  middle of a city – really rejuvenates me.  There is something about nature and sunshine that just heals my soul!
Off to put in another double cardio workout + Intro to Iron Pumping Challenge workout.  Triathlon training is really fun so far – I like choosing between a combo of running, swimming, and biking each day.  It definitely keeps things interesting!