Proofreading, DONE!  Next up – fact checking.  :)  I'm going to meet my deadline for sure!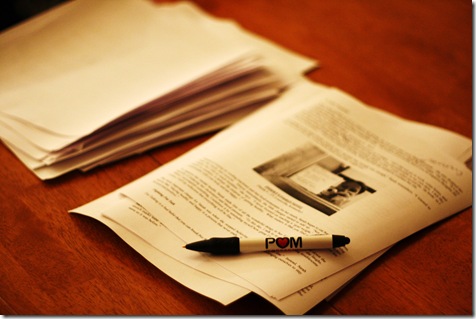 I did take a break from working to eat an Glo Bar and take the dogs to the park.  It was very chilly outside, so I insisted that Maggie wear her pretty pink sweater.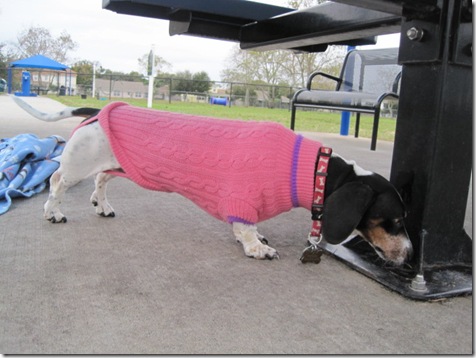 She doesn't like said pretty pink sweater at all and tries to undress herself.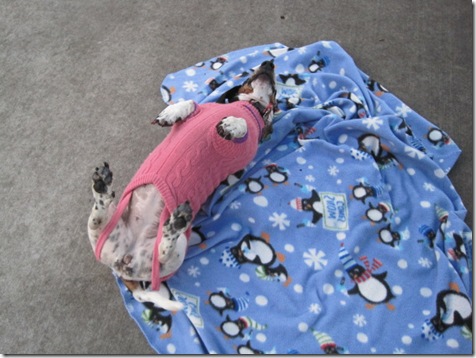 James, on the other hand, is a "real dog" with real fur and is quite happy with the chillier weather!  :)  He had fun exploring the dog park as I worked on the book.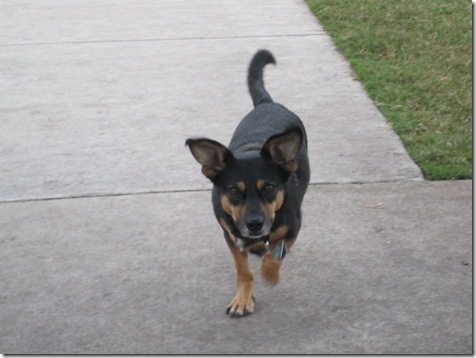 I also ate some Clementines while they played: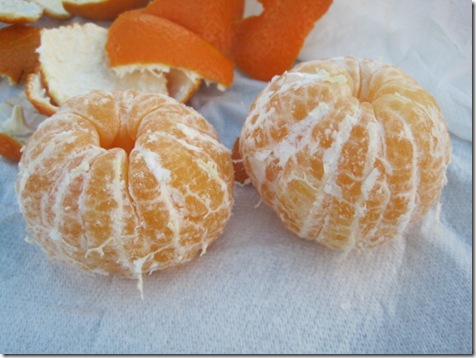 In total, I ate FOUR CLEMENTINES (one was after dinner and I forgot to take a picture) today.  They are just so light, refreshing, and delicious.  Plus, the Husband doesn't really like them and I have to work my way through a 5 pound box.  I'm turning orange!
"Dinner" was a little lame, but it was filling.  I wasn't craving ANYTHING for dinner… I'm experiencing that post-long run appetite void, which is why I try to eat extra calories the day before my long run as well.
I had a huge pile of roasted potatoes with corn on the cob.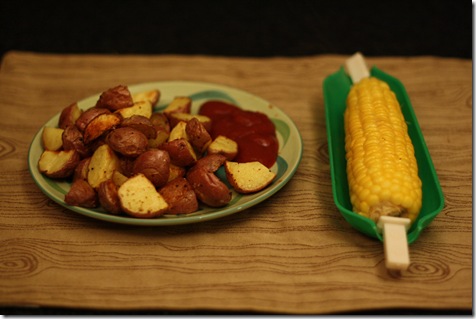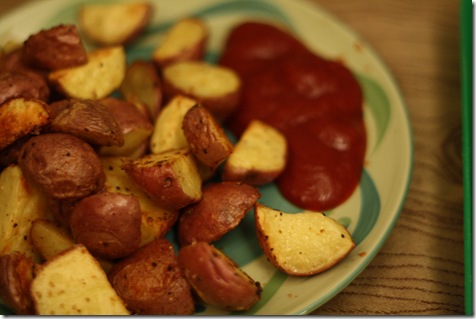 And Greek Yogurt and granola for protein: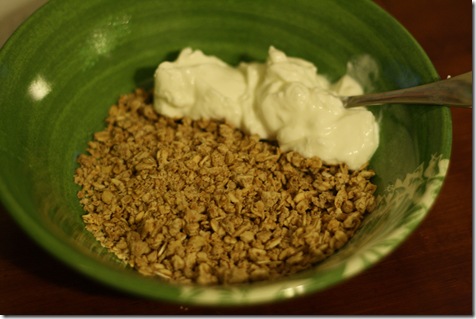 Last but not least, I went to Coldstone and got ice cream for dessert.  I had a medium coffee with toffee and graham cracker.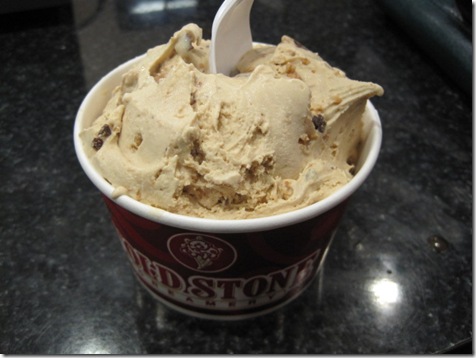 Speaking of Operation Beautiful, lately high school girls have been doing these MASSIVE posts where they cover the mirror with positive messages and a sign encouraging girls to "Take One and Leave One".  They leave a pack of Post-Its next to the mirror!  How fun is that?   I need to do one of these massive notes soon, too!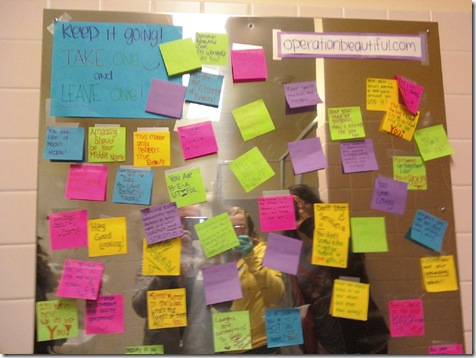 So creative.  🙂
Have a beautiful night!