Welcome to the very last day of 2009. 🙂 2009 was a really good year for me overall – I got married, signed a book deal, and continued to live my life in a way that keeps me happy and healthy. Sure, there were some bad moments in 2009, but the up's far outweighed the bad's.
Here's to hoping 2010 is just as good!
Have you made your resolutions yet? I love resolutions – here's my 2010 resolutions and a few tips on how to achieve yours. Secret preview of my tips: Don't start your resolution on January 1 – wait until January 10! I swear it works! 🙂
OK, back to last night…
We had an AMAZING night at the Manchester United v. Wigan Athletic match!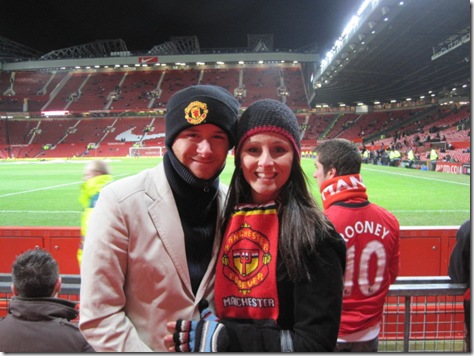 The Husband has been obsessed with Manchester United since he was a child, but he's never been able to go to a game. He was SO excited to go see his team play that we got there almost two hours early!
I think we were part of the first 1,000 people out of 76,000 to show up!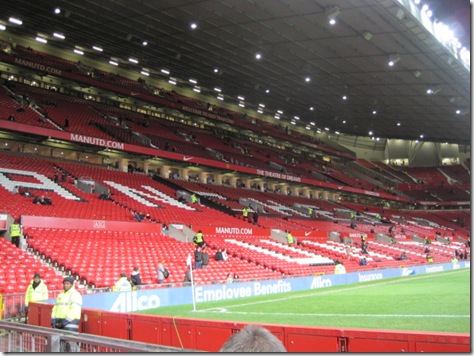 It was really cool to see the famous Old Trafford stadium in real life.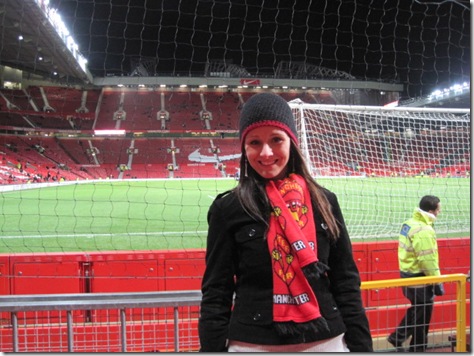 I liked to watch the players warm up. They are SO athletic looking – not at all like American football offensive linemen. And their warm-up activities were INTENSE!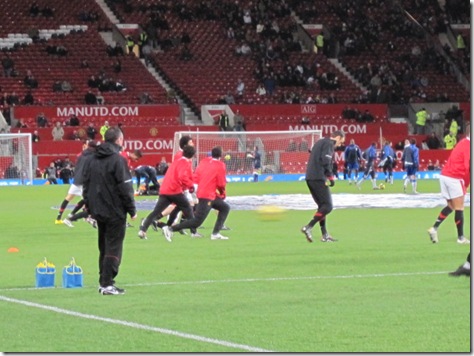 Other different things about football in Europe:
No advertisements in the stadium, with the exception of a few Budweiser ads and a Nike swoosh.
No big screen TVs!
No music – the audience chanting was enough.
The game seemed short – only 90 minutes (compared to our 4 hours!).
The male to female ratio was intense (like 80 to 20!) and as a result, there was twice as many men toilets!
They didn't take credit cards, only cash! And there were no ATMs, which mean we didn't have enough cash for hot drinks.
We did grab "chips" before entering the game: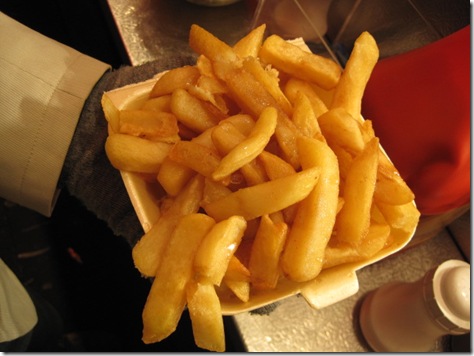 I froze my BUTT off at the game, but it was well worth it to see our team play!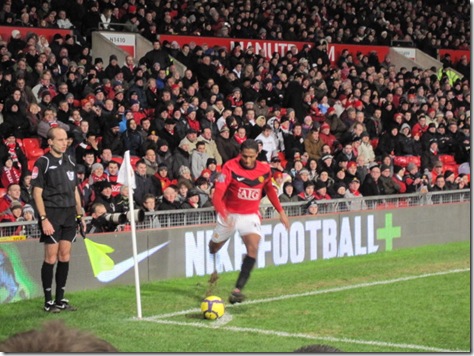 Once in a life time experience, truly. 🙂 Oh, and Manchester United won the game, 5 to 0, and we got to see TONS of goals in our corner!
After the game, I was so frozen stiff from siting outside in the cold. We rushed to a quick Thai/Chinese place called Tampopo: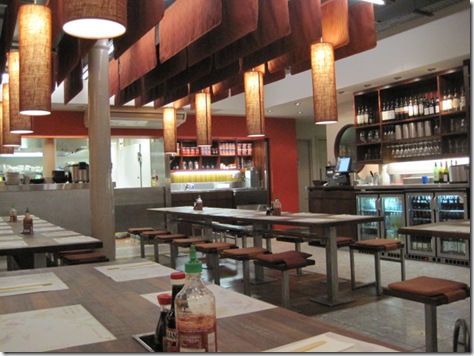 We took our beer…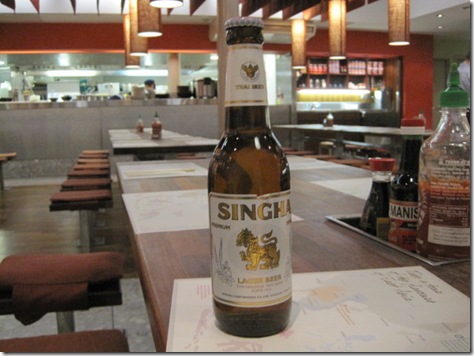 And Pad Thai…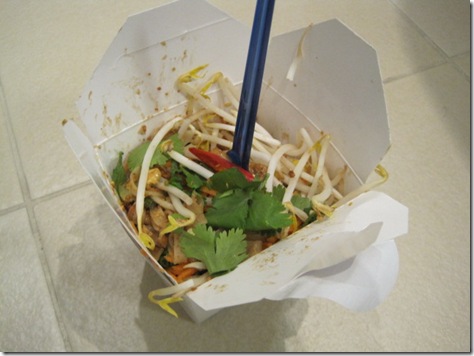 …Back to the hotel room. I drew a hot bath and ate my food and beer in the bathtub! It was delightful and I felt so recharged after.
The Husband ate his in bed: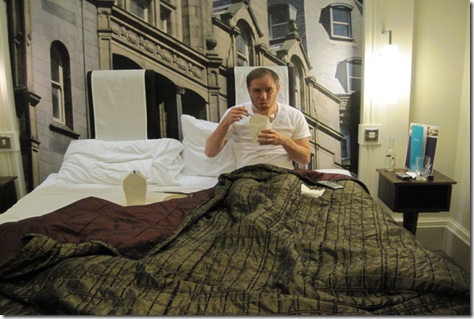 Haha!
We are taking the train back to London today and going to the clubs! You know how I roll. 🙂 Hopefully, I'll be able to get a run in before we go out tonight. See you later!
What are your plans for New Year's Eve?