After a four hour train ride, we are safe and sound in Manchester!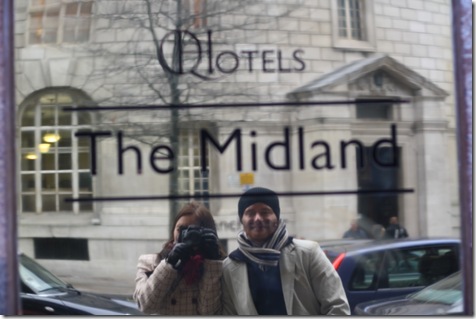 We are only in Manchester for one night because we are going to a "football" game tonight. The Husband's favorite team is Manchester United.
Tickets are really hard to come by, but we managed to snag a pair of fourth row seats using a ticket exchange website for season ticket holders. The Husband has never seen Man U play in person, and this is basically a dream come true for him. I'm excited, too!
Our morning started off way too bright and early for a vacation – my alarm went off at 6:45 AM, I crammed 1/2 a Clif Bar down by throat, and trudged through the rain and cold to the gym.
I ran 2.0 miles before returning to our suite for a shower.
Then, we checked out and headed to the train station, where I got a scone, coffee, and apple: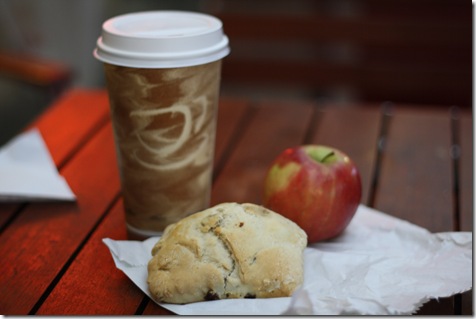 Our train ride involved three transfers that left us no time to grab a legitimate meal. I ended up eating a bunch of junky / snacky food out of my bag out of boredom: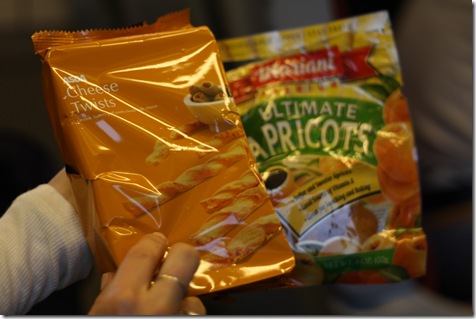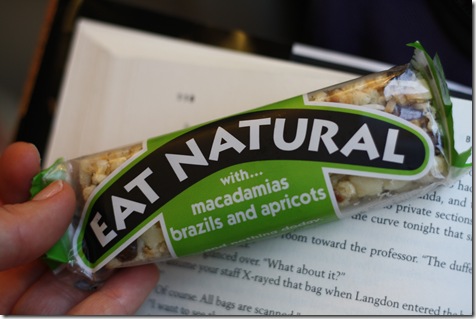 I liked looking out the window and watching the countryside go by. My favorite thing to see where the lambs and the horses (that had jackets on… aww!):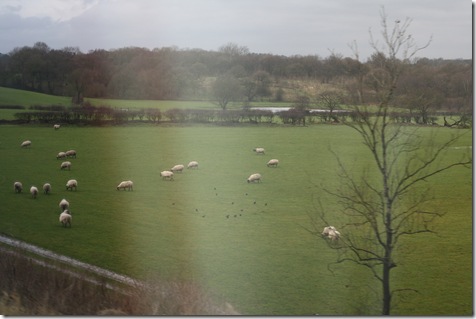 After a long, long ride, we arrived in the lovely city of Manchester.
Hello, Manchester!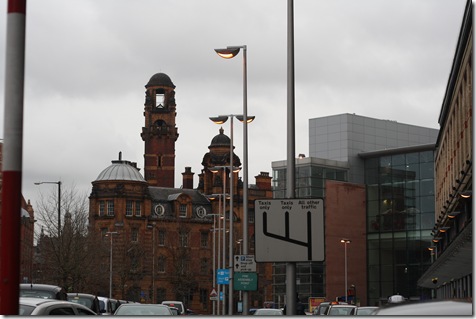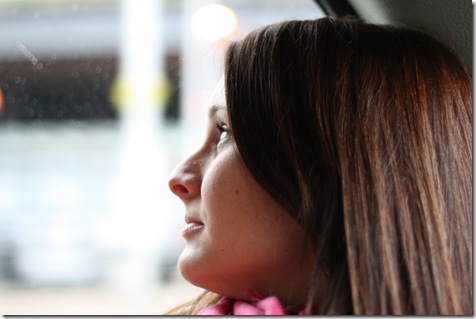 We grabbed some baguettes from a corner store, which I'm eating as a very late lunch. Mine was cheese, tomato, and some sort of mayo-ish dressing: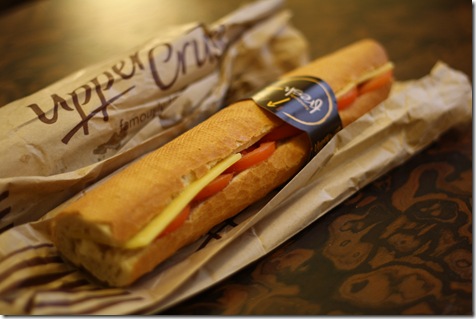 The bread was crunchy and hearty!
I need to mentally prepare myself for the Manchester United game. From watching matches on TV, I know it's pretty intense!
The sing the ENTIRE time! 🙂
Ever been to a "real" football game? Or did you play it as a kid? I loooove to watch football/soccer on TV – it's fast, furious, and interesting. The players can run up to 7.0 miles during one 90-minute game!