Good morning!  The sky looks so heavy and full.  James was sitting outside with me, and he could smell rain.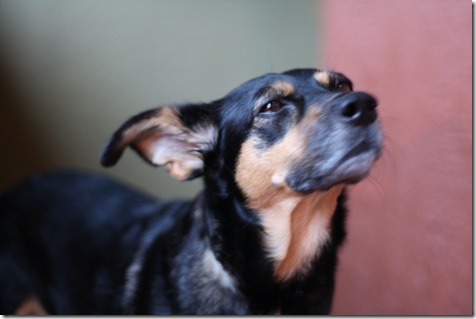 I'm glad I have one smart furchild.  🙂
I woke up around 5:50 AM, which was so lovely.  I haven't been getting up early (like I used to), opting to stay up late and work.  But I really enjoy being the first one awake, walking around the house in the dark, and watching the sun come up outside my window.
I made a special breakfast: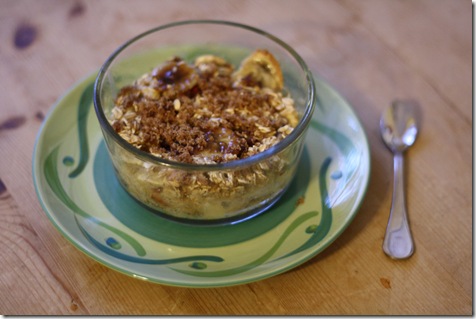 Baked Banana and Goji Berry Oatmeal
Ingredients:
1/2 cup oatmeal
1/2 cup + two tablespoons rice milk
1 sliced banana, thinly sliced
1 tablespoon Goji berries
1 tablespoon chopped almonds
1 tablespoon ground flax
1 tablespoon brown sugar
Directions:
Pre-heat oven to 350.
Mix together all ingredients except brown sugar.
Pour mix into greased single-serving ramekin.
Bake for 25 minutes.
Top with brown sugar and bake for another 5 minutes.
Serve and enjoy!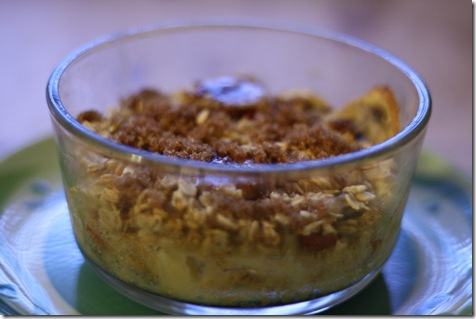 So, so delicious.  It was fun to eat a "special" weekend-style breakfast on a weekday.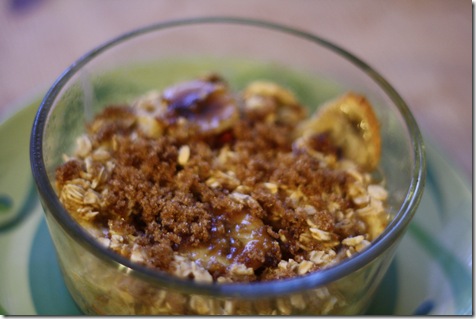 It actually tasted a lot like banana bread.
Full day ahead!  Better get cracking.  🙂