Evening!  First things first:  Have you used Grooveshark yet?  It's the best on-demand FREE music station ever.  Try it! 
While jamming to some Snow Patrol, I heated up leftovers: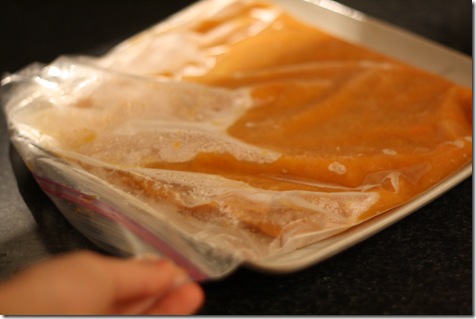 The best way to freeze soup is to put in a big Ziploc bag and freeze it flat.  :)  It's so space-efficient!  Kath taught me that trick.  🙂
I reheated some homemade Butternut Squash and Carrot Soup (three ingredients:  butternut squash, carrots, and veggie broth, blended).  Delish!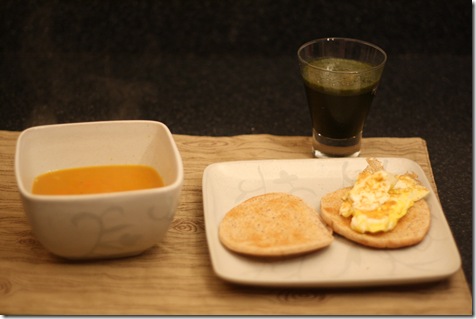 Plus, a shot of wheatgrass.  The secret is to mix it with apple juice (as I did here) or rice milk.  🙂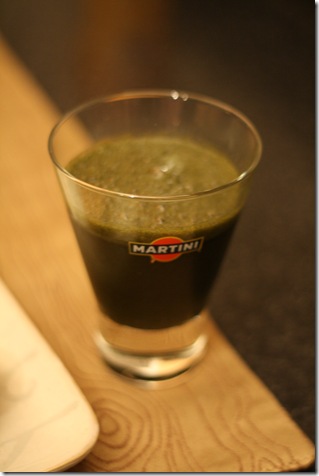 And an egg behind two Arnold Sandwich Thins.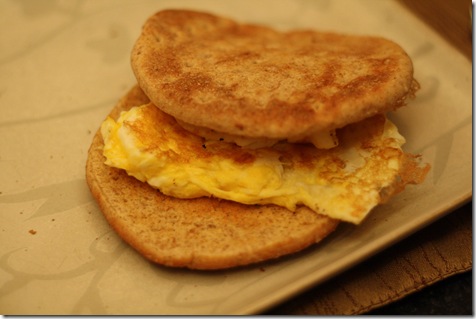 My dinner was so light because I TOTALLY spoiled my appetite. 
I watched old episodes of The Office this evening and snacked on Stacy's Chips and salsa (my friend Harry had hummus).   Harry and I killed the entire bag (that's 8 servings behind the two of us!).  I think running 11.25 miles made me very hangry today!  🙂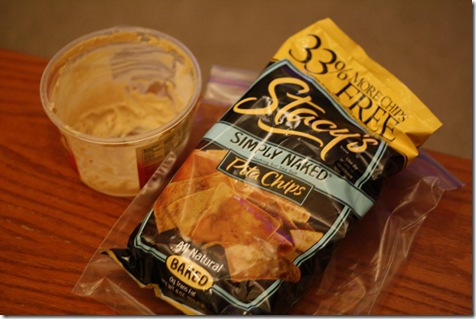 And an Oh She Glows bar!  My dad sent me some randomly.. isn't that nice?  I love the idea of my Dad emailing Angela.  :)  I had the Classic flavor.  Yum!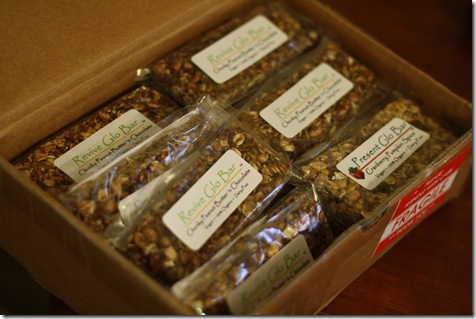 I'm going to crash so early tonight…. Yawn!