One advantage to being married to a British man:  TEA!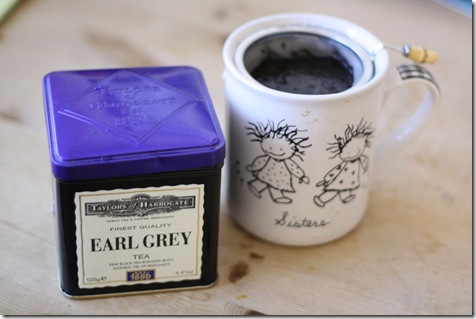 This loose-leaf Earl Grey is so delicious.  I don't know where he got it from (I'm guessing from the shop Mum's Pantry, which is – amazingly – free!), but it's so good.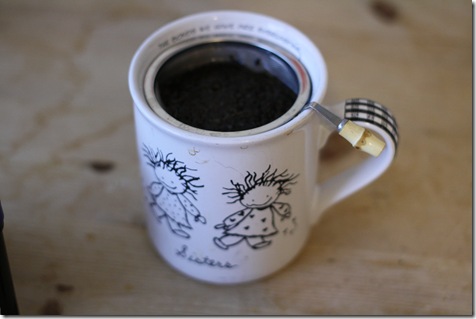 I've inhaled two cups so far!
For lunch, I got creative with the leftovers from yesterday's lunch.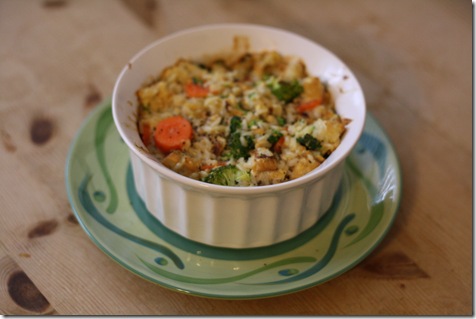 I'm really getting into mini-casseroles, aren't I?  They are just so cute and convenient; plus, it's nice not to be stuck with 6 days worth of leftover casserole.
I used yesterday's brown rice and stir fry tofu as the base for this dish.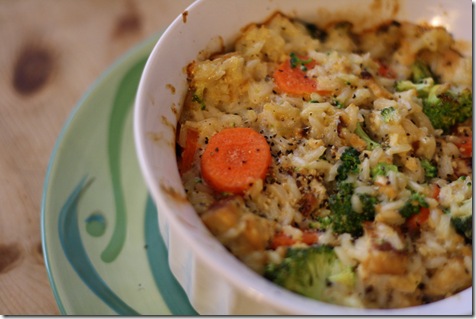 I combined:
About 3/4 cup brown rice
1/2 package of pre-cubed super firm tofu, cooked
1 diced carrot
1/4 cup shredded broc
2 tablespoons plain Greek yogurt
1 egg
1/4 cup shredded cheese
Pepper
And then I smushed everything into a small dish and baked for 30 minutes at 375.  Divine!  I'm starting to carb-load (and hydrate!) for tomorrow race, so this meal was perfect.
Back to writing I go!
Updates:
I finally added a Recipes page to the blog.  I have never organized my recipes, so they just get lost in the 1,700+ posts I've created.  I'm starting to add my favorites to the tab at the top of the blog called Recipes.  My favorite way to cook tofu is listed under the Lunches/Dinners tab!
I updated the Puppies page!  The doggies are looking super cute today.
It won't stop raining!  Eck! 🙁