My favorite girl came over tonight!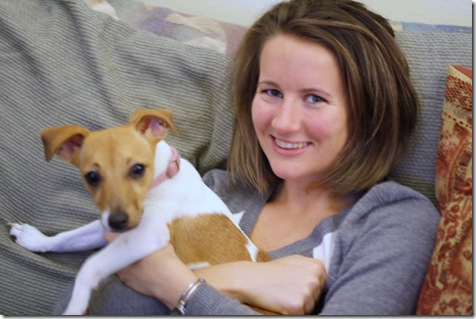 Maddie brought Meghann over, too.  :)  Kidding, kidding.  Meghann is my fav!
We made cookies – lots and lots of cookies!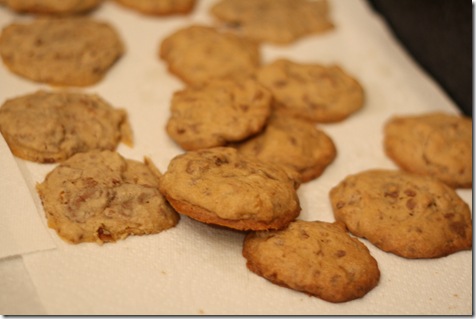 We made this recipe for Chocolate Chip, but subbed out the chips for smashed chocolate peanut butter pretzels.  Ohmygod – so good.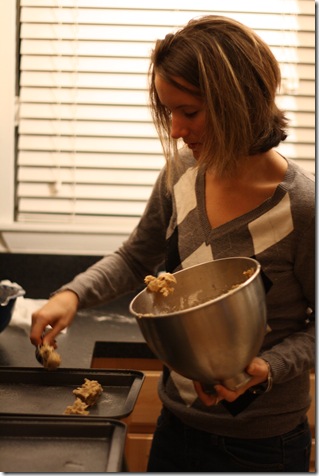 We also made my favorite Gingerbread Man recipe, but the dough is chilling in the fridge.
My appetite for dinner was really odd today.  I'm normally starving by 5:30 PM, but I wasn't craving anything.  I ate about 1/2 this soup and stopped:
After we made the cookies, I decided to integrate them into the rest of my dinner.  Presenting…
Cookie Oatmeal!  Nom, nom, nom.
I topped regular banana oatmeal (I used 2/3 cup oatmeal instead of 1/2) with two cookies (and then added another one halfway through):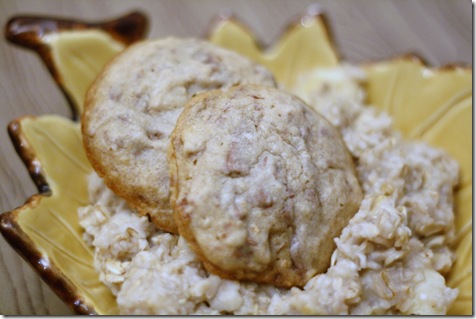 You should put dessert on top of your oatmeal more often.  Trust me.
Other snacks of the afternoon including an Oh She Glows bar, granola and yogurt, and an orange: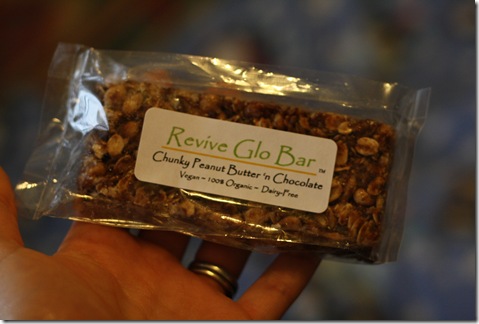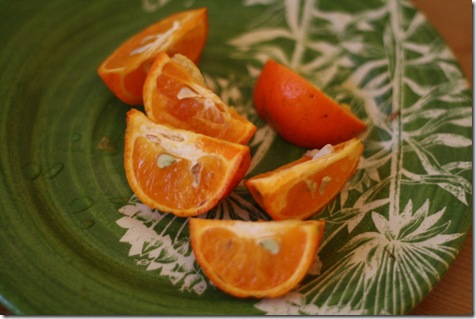 On a happy note, I am officially an author with a contract!  :)  Yippee.  And the draft of my book is officially due in 10 days.  Eck!
And I'm running a Half Marathon in the morning.  Better to get to bed! 
See you with a race recap tomorrow AM!