Another rush to the vet.  🙁
Maggie started to limp last night while we were watching Changeling (OK movie, by the way).  She's fine if she walks slowly, but if she tries to run she cannot put any weight on her back right leg.   I woke up, called the vet, and grabbed the first available appointment. 
So, my breakfast was quick: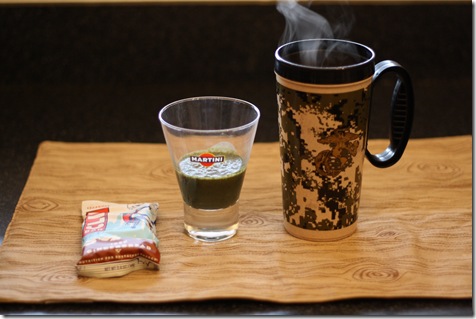 A seasonal Clif bar, wheatgrass, and a coffee.  I'm proud that I got my wheatgrass in.  I mix it with Almond Breeze (unsweetened).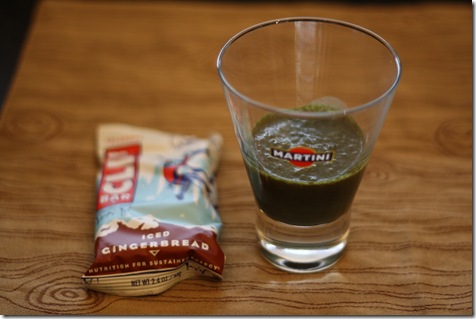 And I've been relying on bars WAY too much lately, but I cannot get enough of Clif!  Especially these seasonal flavors:
Save a little prayer for my Maggie.  Of course, as she is a dachshund, the Husband and I are always worried about spinal issues and hip dysplasia.  🙁
And…. I'm off!
Update:  Vet says she's going to be fine, hopefully.  I'll include details at lunch.  Thanks for all your positive thoughts; I really believe it helps!