Catching up on weekend activities?
I am eating THE MOST amazing lunch.  I wasn't sure if the flavor combination would work, but it totally did!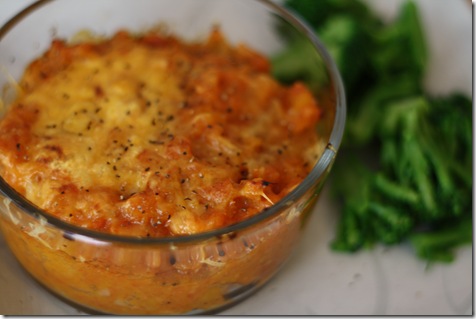 I drained the extra glaze off the leftover Glazed Butternut Squash (about 1/4 of the recipe) and mixed it with:
1/2 cup (measured dry) cooked whole wheat pasta
1/4 cup pasta sauce
1/4 cup shredded cheese
Pepper
And baked everything in a personal-sized dish for 20 minutes at 400.  I topped it with cheese and broiled it until bubbly.  Presenting…. Butternut Squash Ziti!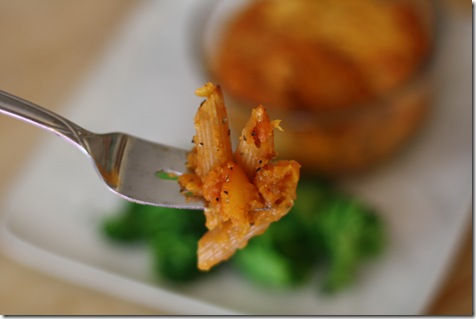 It was SO good – sweet and creamy. I had a side of broccoli, too.
 Update on Maggie
Thanks again for all your well-wishes for Maggie.  I took her to the vet this morning because she was limping on her back leg.  I tried to make the trip to the vet fun, but she wasn't having any of it.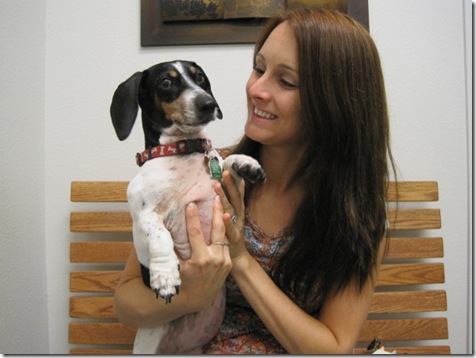 The vet did a manual exam and x-rays…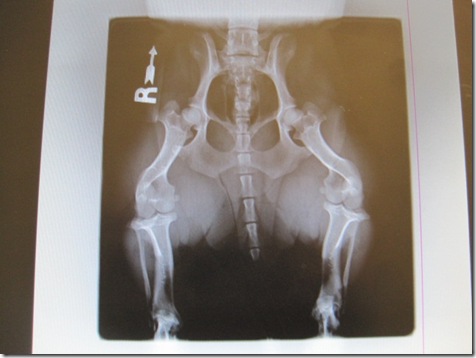 He said that she probably just has soft-tissue damage (like a sprain).  She must have been playing too hard!  He gave me anti-inflammatory medicine (as well as painkillers).  The Husband spoke to a holistic vet, who said it was a good idea to strap one of our medical magnets on her, as well.  Sometimes I wear this on my knees after long runs, and they make me feel better – I figure it can't hurt to try it on Maggie.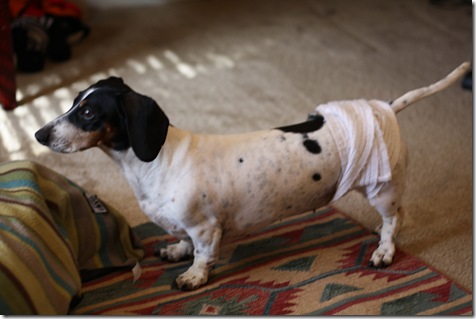 Poor puppy.  She's not allowed to run or play for 5 days.
Tea at The Ritz – Is it Blogger Friendly?
As I blogged about this weekend, the Husband and I will be having afternoon tea at The Ritz in London on our one year wedding anniversary.  When we booked our tea time, the first thing the Husband said was, "This will be great material for the blog!"  But then, several readers mentioned you cannot take pictures inside The Ritz, and my heart sank! 
A readers named Julie was AWESOME enough to e-mail The Ritz for me and inquire whether photographs were allowed.  Apparently, pictures are allowed in the room where tea is served, but not the other public areas. 
Mystery solved!  Thanks, Julie!  🙂