That I stumble upon a 180 pound Great Dane in the middle of a bowling alley: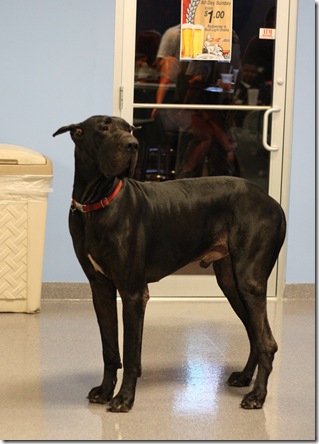 Seriously.  Seriously.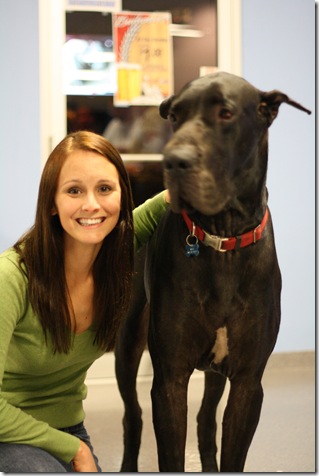 He was awesome! I want one!  Do not ask me why he was there.  I have no idea!
Date Night was fun!  The Husband and I had a little friendly competition.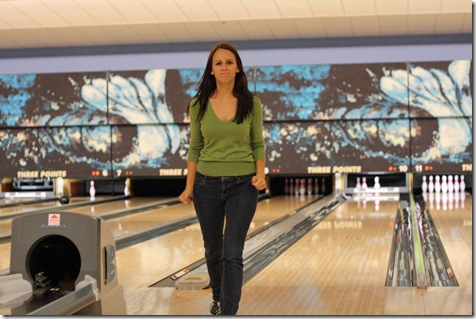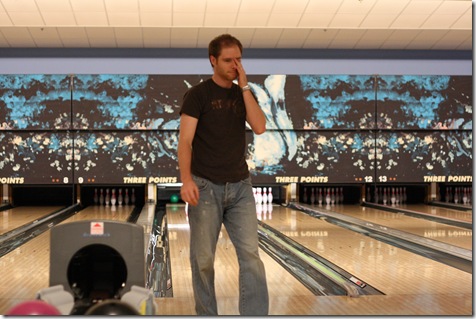 As usual, he won.
The beer was a'flowing, I must admit.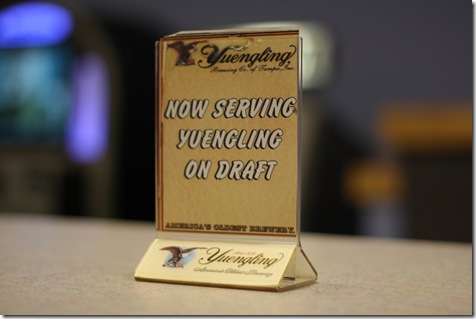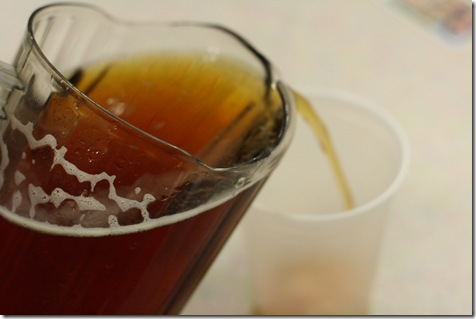 I had one of those magical cups that refill itself when you are not looking.  Hmmm. I wonder how THAT happened (ahem, Husband!).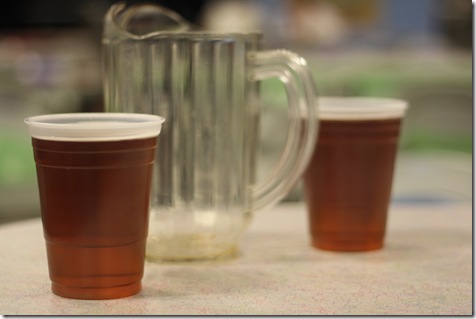 We had a lot of fun hanging out and talking.  I am SO happy we are reinstituting date night.  It's a much needed break from our hectic schedules.  The Husband works 12 hour days at the clinic – and then he comes home and studies!  :(  Poor kid.
Plus, bowling is FUN, and it's so, so cheap.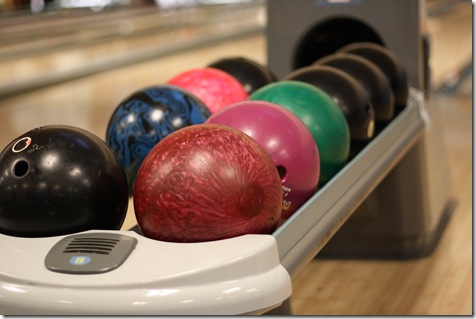 Dinner was simple and fast.  I was in NO state to be slaving over the oven. ;)  The key ingredient: this lovely wedge of Double Gloucester cheese.  Light and mild, but super "eloquent," as the Husband says.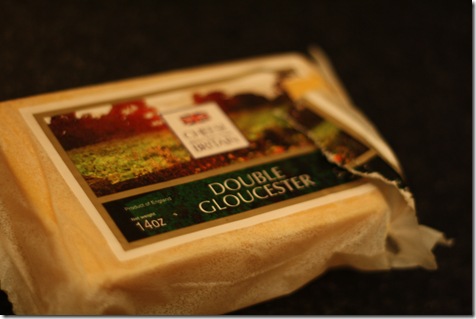 Grilled cheese and broccoli: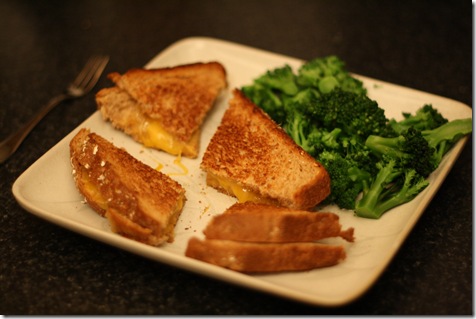 I had 3/4 the sammie  – the Husband stole a quarter.  And…. I ate all of my veggies. 🙂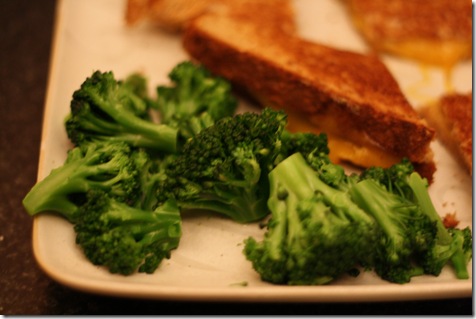 Other snacks of the afternoon included a Clif bar: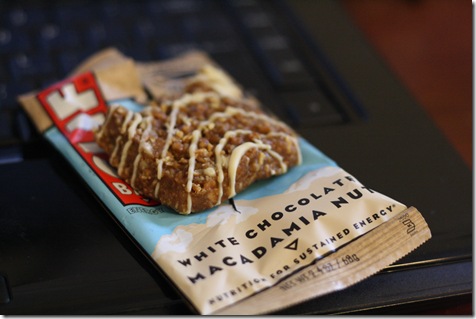 A bowl of cereal: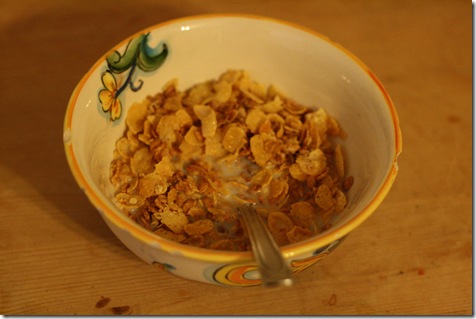 And an apple! (Get it?)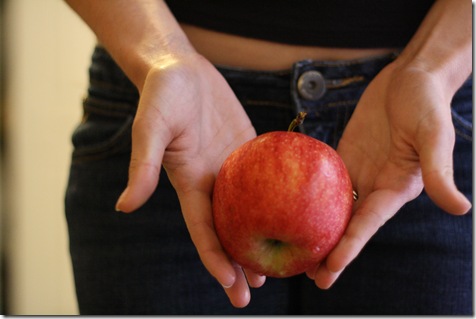 Time for me to disconnect.  Have a lovely evening!  But….before I go, the winner of the Stonyfield Farm Spa Prize Pack is:
Cat said: Lots of things make me happy, but right now the main one is – I'm 4 months pregnant and we got to hear the baby's heartbeat today at my checkup! I also love running in my Baby on Board tshirt!
Congrats!