Writing, writing, loads of writing!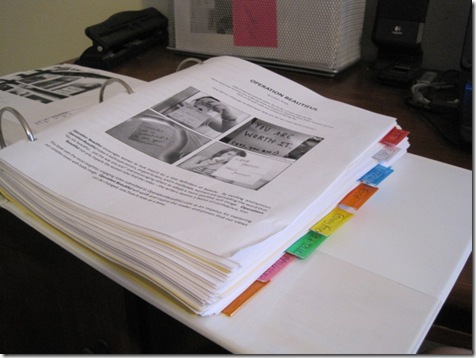 This is my book folder.  All those papers are notes, legal releases, and narratives.  Each tab is a chapter.  This book is currently my EVERYTHING.  If  my apartment caught on fire, I would snag this, my wedding album, and my laptop.  🙂
I snacked of Greek yogurt and granola per the usual.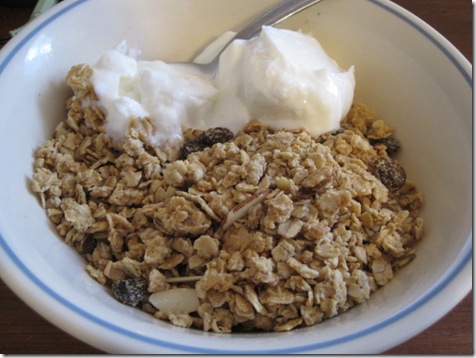 And then I drove to Anatomy class.  I gnawed on carrots on the way: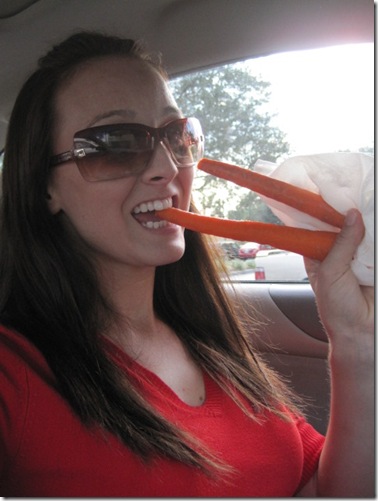 And a Clif Mojo bar: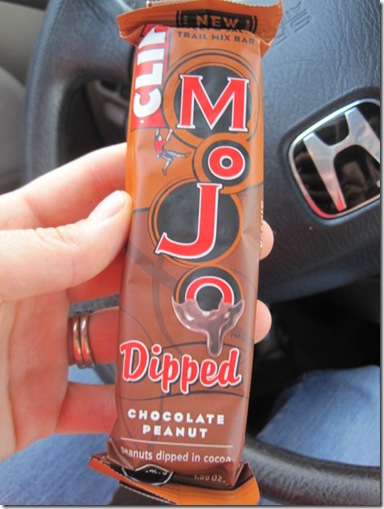 I got distracted on my way to class, stopped off at Ross, and purchased these shoes (please don't kill me, Husband! They were only $15!):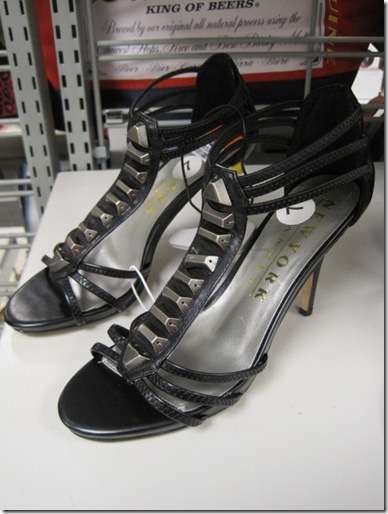 Cute, huh?  I'm going to wear them to a wedding on Saturday.
I posted this Operation Beautiful note in a bathroom: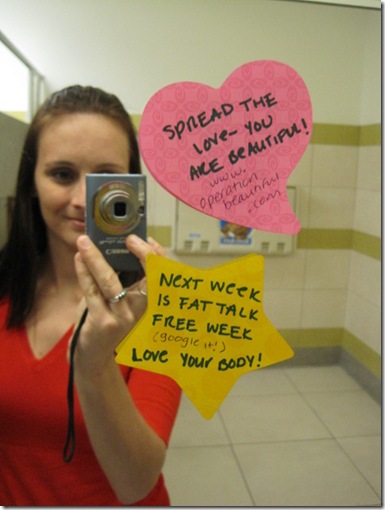 And after class, I came home, caught up on e-mails, and cooked dinner: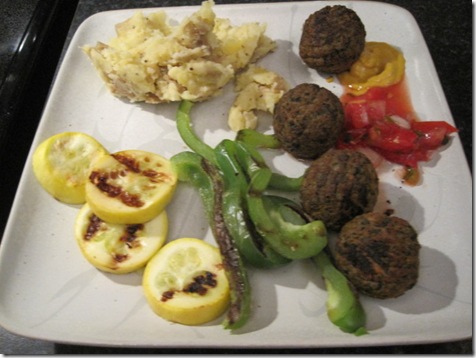 Twas a MISH-MASH!  I had frozen falafel balls: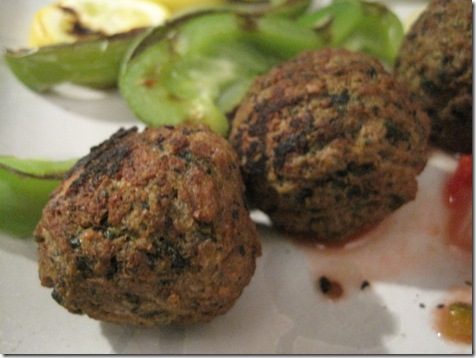 Mashed potatoes: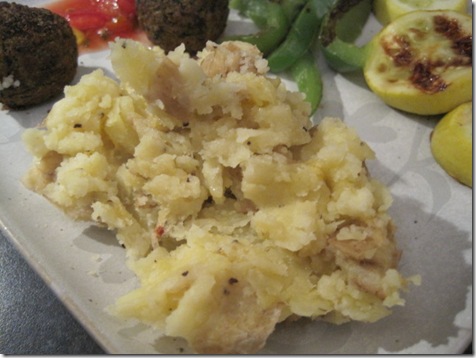 And grilled veggies: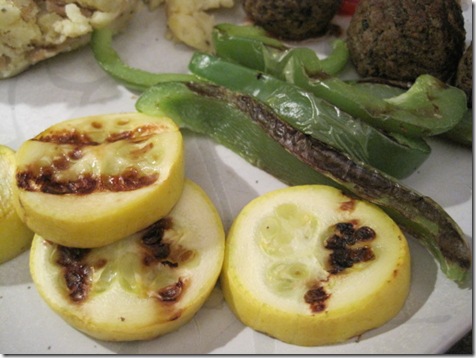 Reminders!
This week's Blogger Secret Ingredient contest is being hosted by ME!  I chose Pancake Mix as the BSI.  Check out this post for the rules, and I'll pick the winning recipe on Sunday.
You have until Monday to enter the Operation Beautiful book contest!  There are still tons of spaces left in the book, and I'd love to feature YOUR note.  Check out this post for details on the entries and you can submit your entry using this form.
Have a great night!