I poured myself a glass of Merlot while folding laundry this afternoon.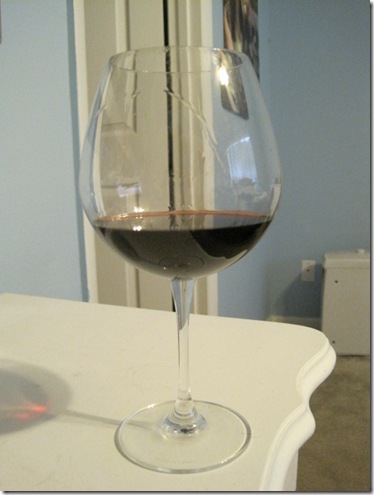 It was awesome. :)  And I ate two of these scrumptious homemade muffins that Meghann gave me at lunch: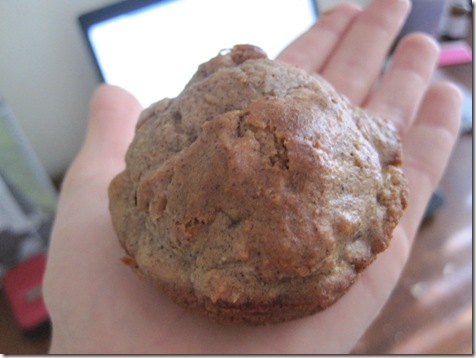 I worked until 8:30 and then the Husband took me to Chipotle for dinner.  :)  I tried the Burrito Bowl this time.  I had rice, beans, peppers, pico, and corn salsa.  This definitely will make two meals!
Sorry to be so short, but it's time to hit the hay!  I'm going to an out-of-town wedding tomorrow night.  Can't wait to blog all the lovely wedding details.
PS – I'm hosting this week's Blogger Secret Ingredient contest, and I chose Pancake Mix as the BSI.  Check out this post for the rules, and I'll pick the winning recipe on Sunday.