I met my dear Meghann for lunch today at Urban Think Deli, a small cafe that is attached to a local bookstore in downtown Orlando.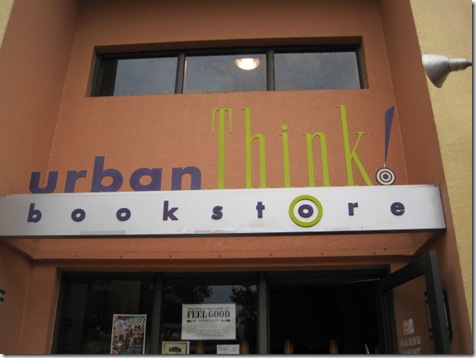 I was so happy to see Meghann! Our schedules have been conflicting lately.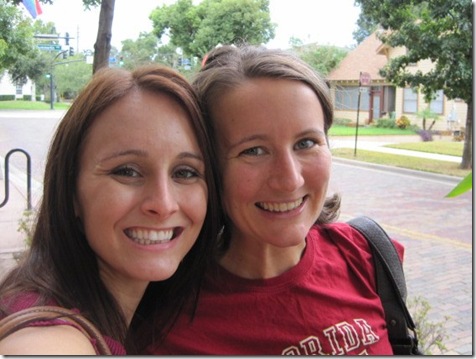 I ordered the Tempting Eve: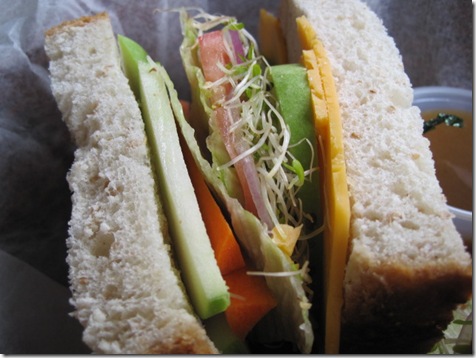 My sammie contained sliced Granny Smith Apples, cheddar cheese, lettuce, tomato, red onion, carrots, and sprouts on soft, squishy bread.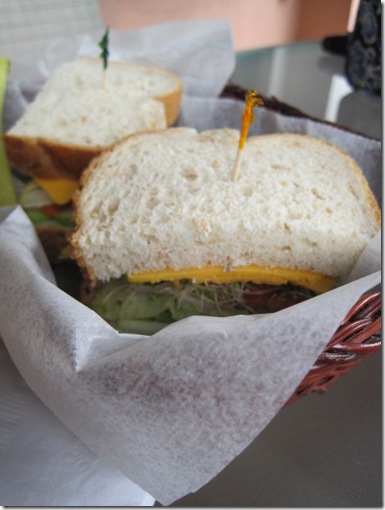 It came with really delicious honey cup mustard on the side: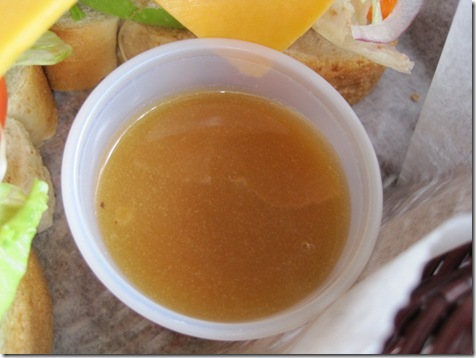 Plus, chips: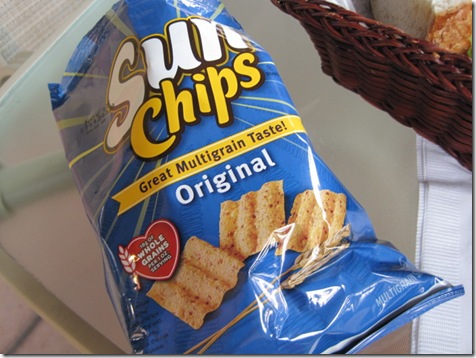 And I couldn't resist getting a Dogfish Head Punkin beer: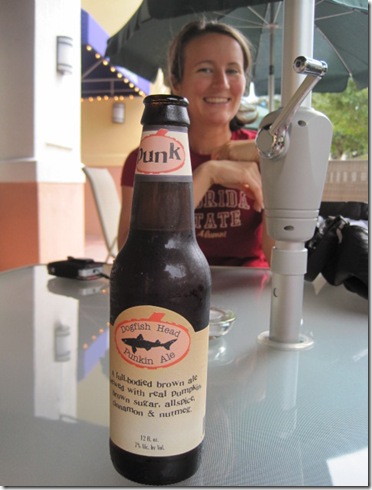 After our lunch date, I went to the UPS Store to return all my old work equipment.  I'm officially done.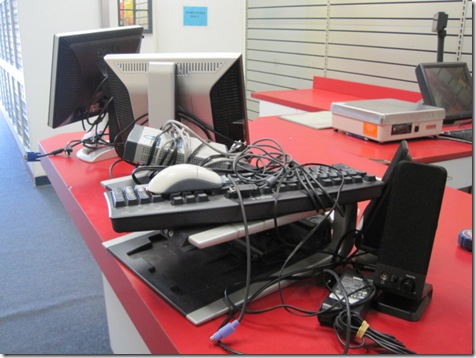 You don't even want to know how much it cost to ship my computer stuff back (I'm not paying for it, thank goodness!).
What are your favorite fun sammie toppings?  I like:
Apples with Melted Cheese
Sprouts
Cucumber
Kidney Beans
Sweet Potato and Black Beans
Random Awesomeness
This made me smile.  🙂