I woke up to a chill in the air!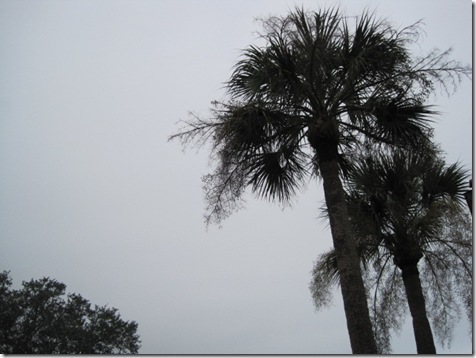 It's currently 62 degrees (don't laugh!) and I cannot wait to wear jeans today! 🙂
I made the ugliest batch of Flax French Toast for breakfast: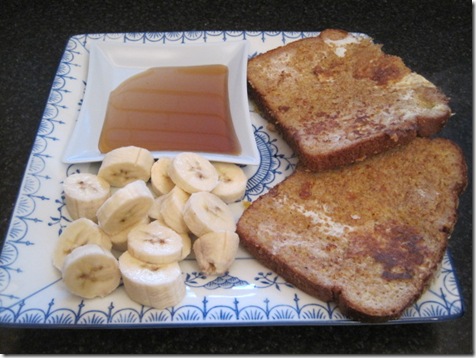 I'm not sure why these came out so ugly, but they tasted good!  I had trouble flipping them in the pan this morning.  Guess I was still asleep.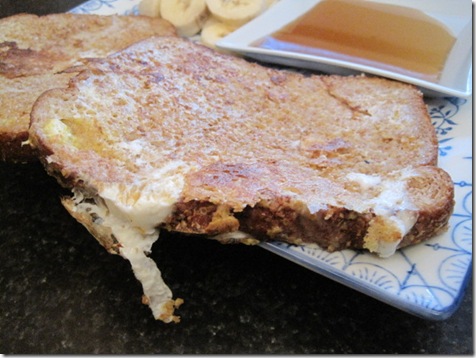 The weather matches my mood – I feel quiet and a little gloomy.  I mentioned a few days back that I had some abnormal test results at the doctor's and had to go back in for further tests.  It's been weighing heavily on my heart.  I'm not looking for sympathy at all… just wanted to talk about it.
In college, I had a friend die in a motorcycle accident and it really changed the way I looked at life.  He was the nicest person ever, and it struck me as so unfair… then I realized that life and death isn't fair at all, ever!  Shortly after, two of my good girlfriends were diagnosed with cancer (leukemia and ovarian, respectively). I stopped thinking I'm invincible because I'm young a long time ago.
Situations like this just remind me to live my life fully every day.  It sounds so corny, but it's true.  Good health is a precious thing, isn't it?  Most of us don't appreciate it until its threatened!  Until I find out differently, I'm going to marathoning, laughing, loving, eating, yoga-ing, and LIVING life to the fullest. That's all I really can do.  I have to look on the sunny side of life.
I'm off to Jacksonville for the night.  My mom is already there, and I'm so looking forward to seeing her.   I'll be back with road trip details later – and then there's a WEDDING tonight! What better way to celebrate life, right? :)  Stay tuned.
XOXO