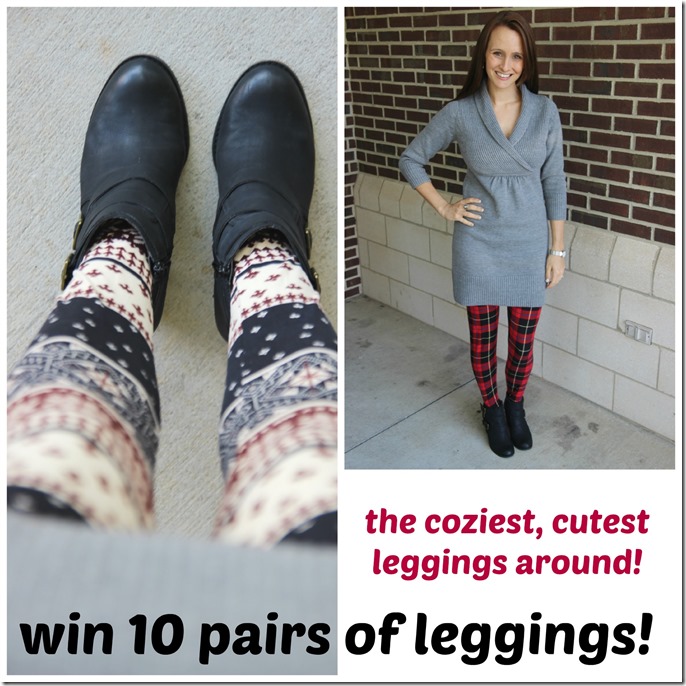 Oh, I am so excited about this post and giveaway. My absolute favorite leggings are from White Plum – I have waxed poetic about them numerous times. Seriously, they are so soft, cozy, and comfortable – and CUTE. So many adorable styles.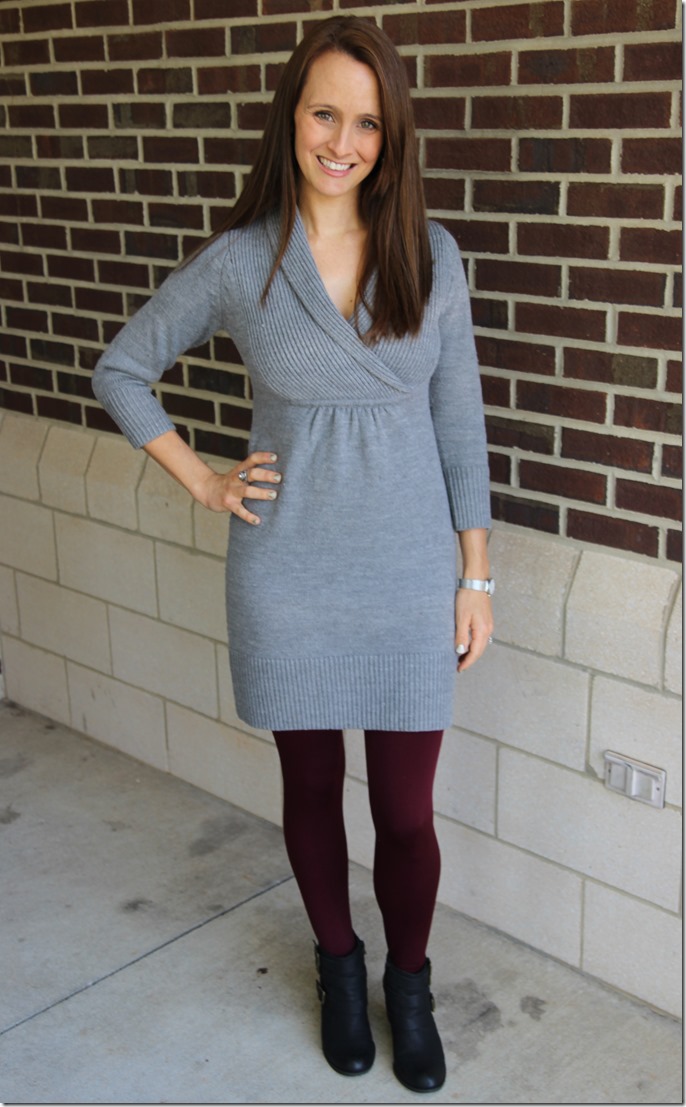 The solid color fleece-lined ones are an excellent choice for Fall/Winter. They are nice and thick so there's no see-through fears AND they keep your legs warm in dresses. The best!
But the prints are super fun too. I'm a pretty conservative dresser but really do enjoy wearing the crazier leggings. I like to pair them with something solid (like this gray sweater dress) and always get comments on them when I wear them out and about – people just love to talk leggings! Speaking of legging talk, if you have NO IDEA how to style leggings, White Plum has an awesome leggings guide that answers every question you could think of (spoiler alert – your top should cover your butt!).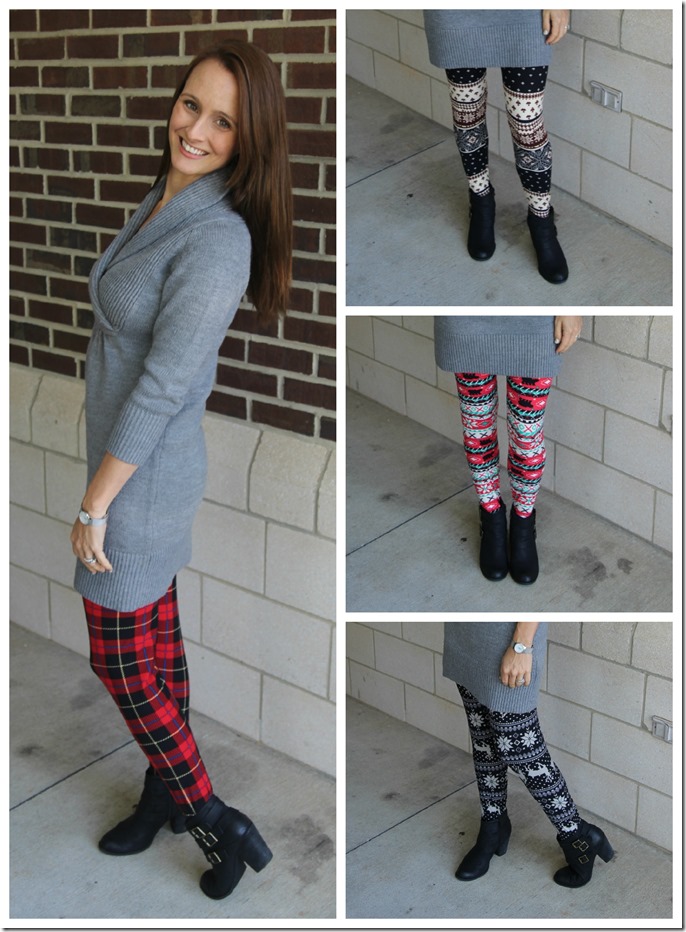 Aren't the merry plaid leggings perfect for the holidays? They have so many fun designs!
Guess what? One lucky reader will win not one, not two, but TEN pairs of leggings! Amazing, right? Simply enter using the widget below.
And, if you'd like to go ahead and grab a pair of leggings now, use the code HTP25OFF for 25% off your entire order until October 15. Don't forget to check out the leggings guide, and good luck on the giveaway!
This giveaway is sponsored by White Plum.