Yesterday, I had a totally new experience – I went apple picking!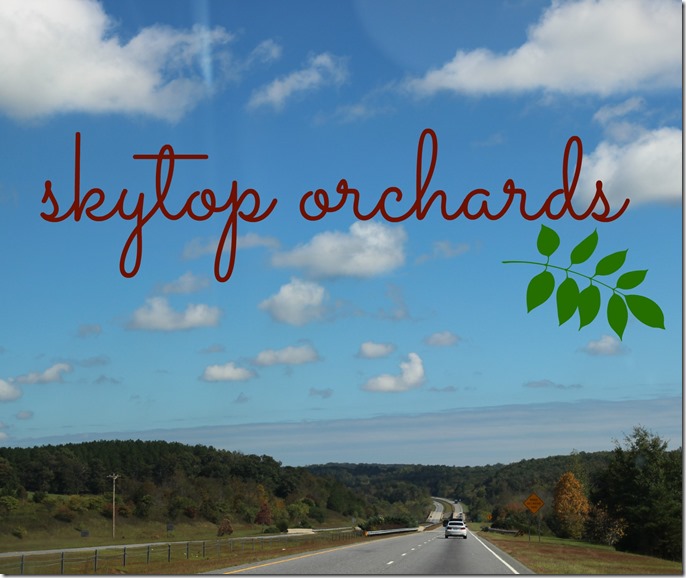 We went with four other families – a grand total of 13 people – to Skytop Orchards, which boasts over a dozen varieties of apples and is a huge tourist attraction in the area. We got there just as the leaves are beginning to turn. The weather was perfect, and I couldn't have asked for a better day with my family and friends. It was truly lovely!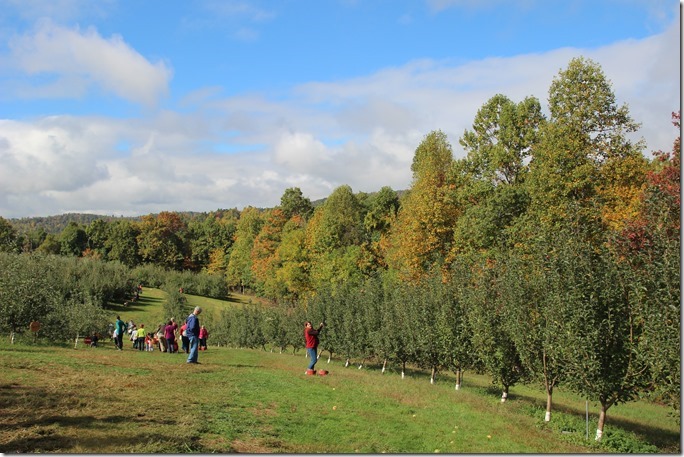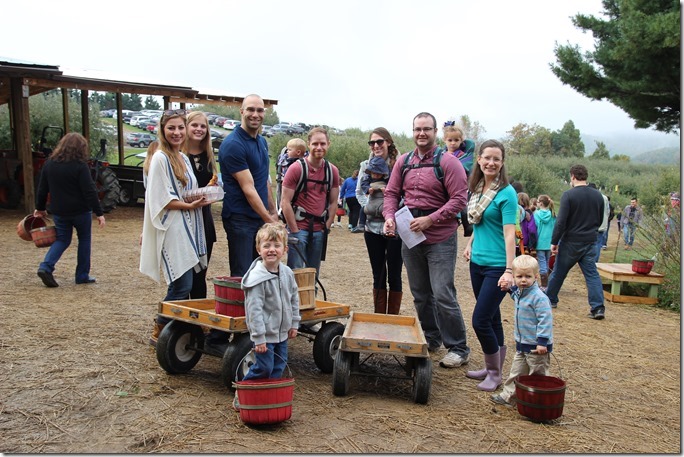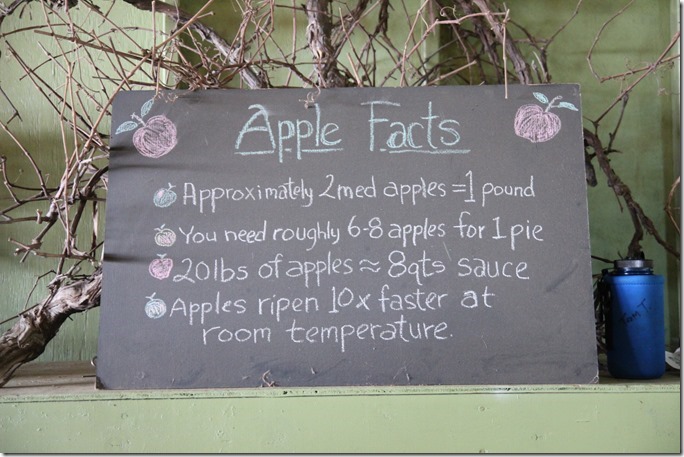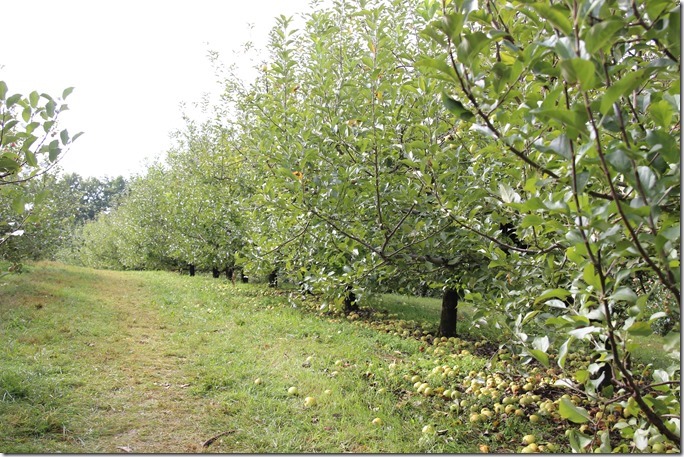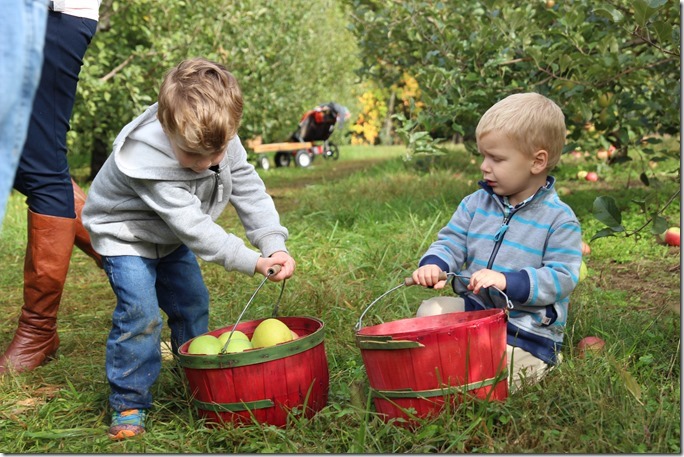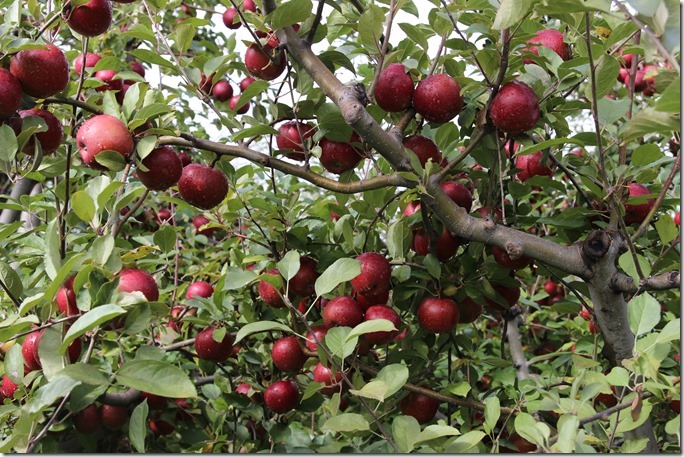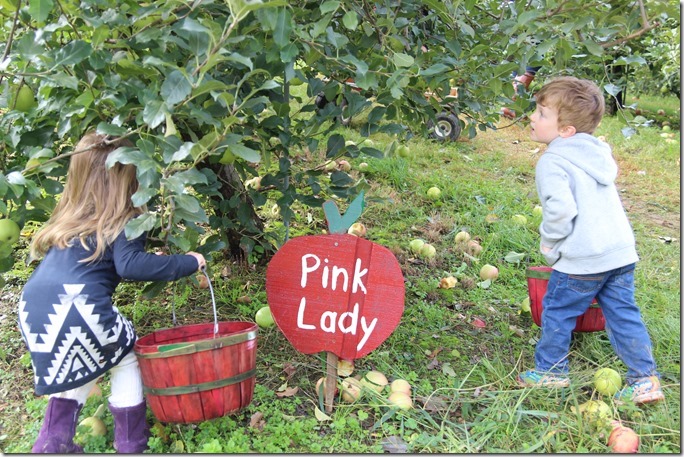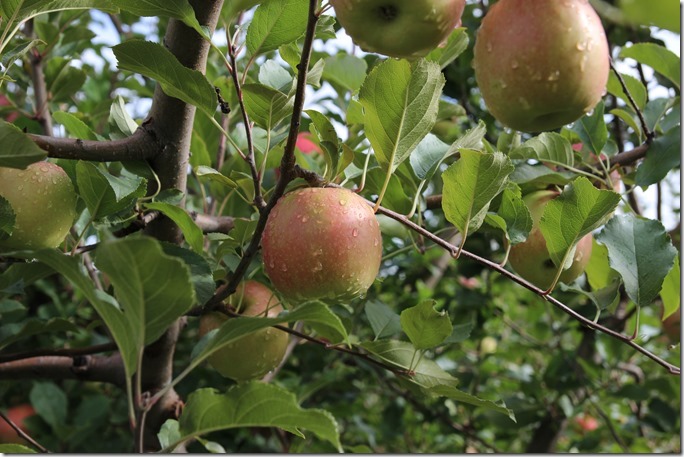 The kids eventually got tired of walking up and down the hillsides…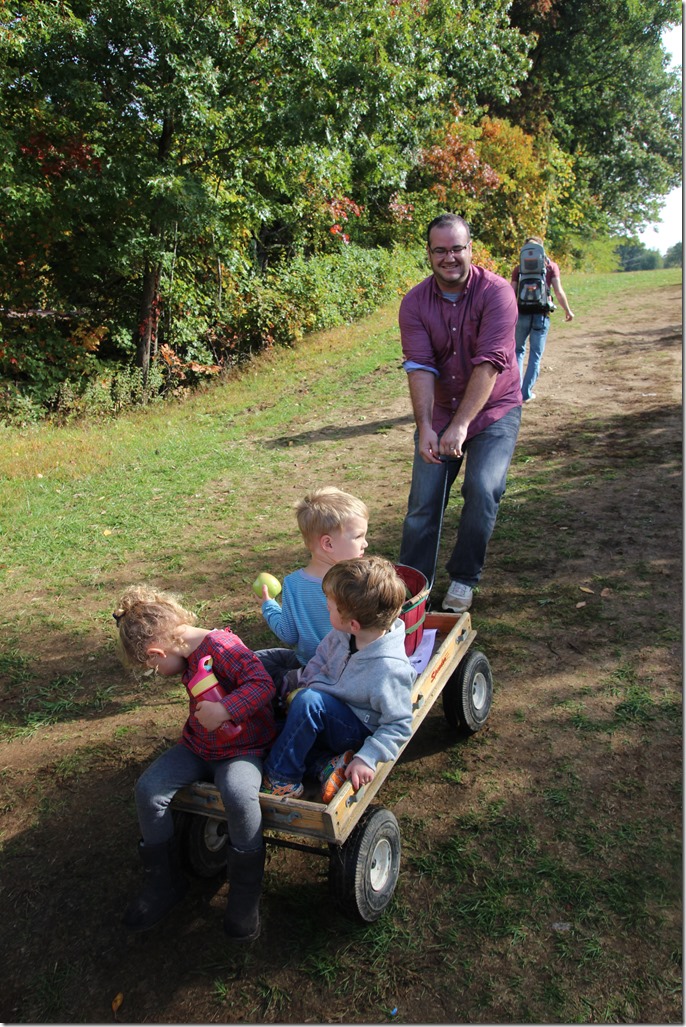 So we plopped them down for a break…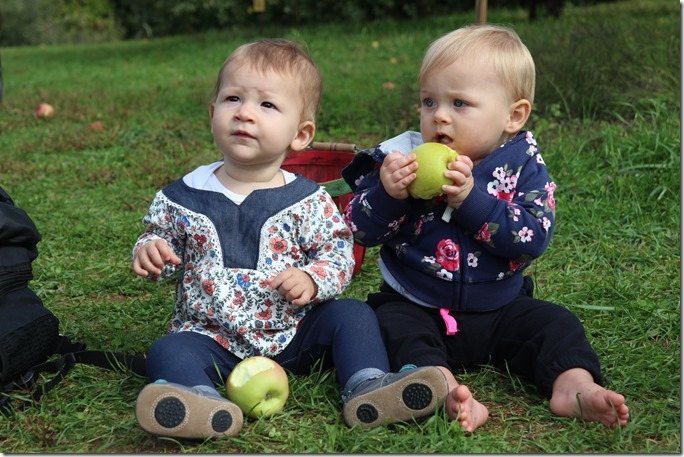 And before I knew it, a wonderful photo-shoot had unfolded! I got five of the kids to sit in a row – 5 out of 11 isn't too bad, right?!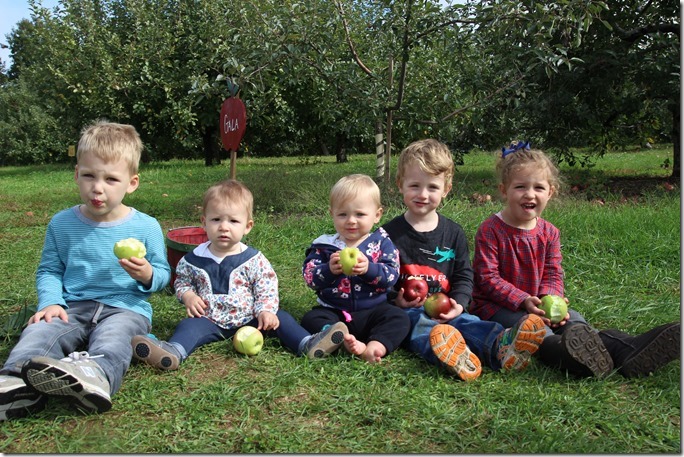 And this, my friends, is my favorite photo of my children ever because I feel like it perfectly captures who they are at this exact moment in their lives. And I love how much they look alike. My loves. <3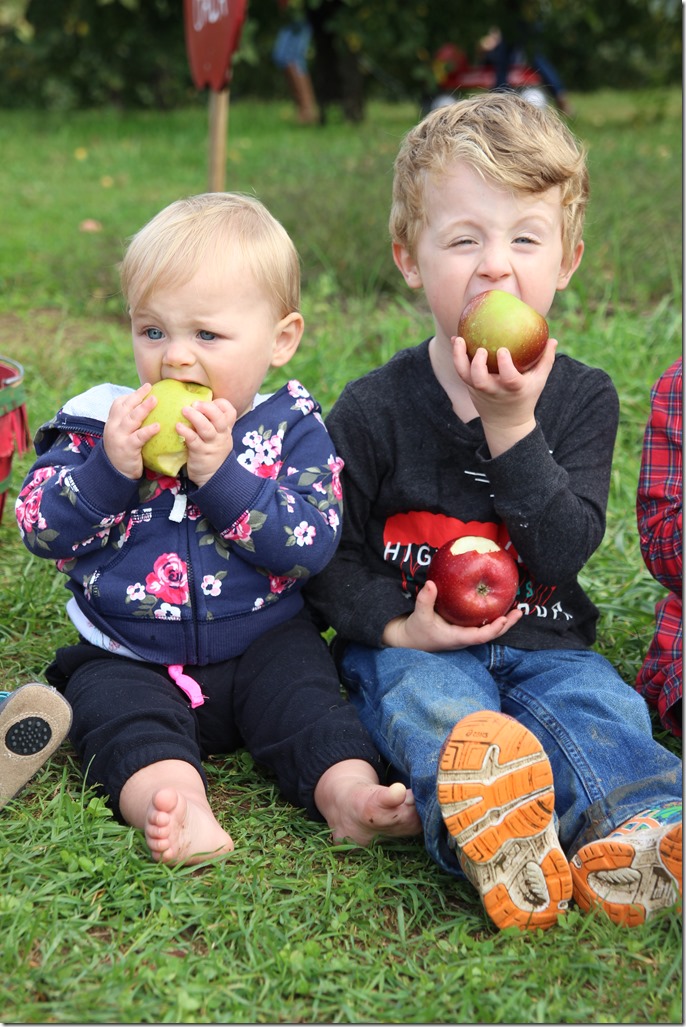 Even the momma friends got together for a picture. We tried to do a kid-less but our munchies ran over, which made us crack up. I really love this group of women – we do a constant text stream all day, every day, and it sure is helpful to have friends to ask for advice and give kudos and offer support.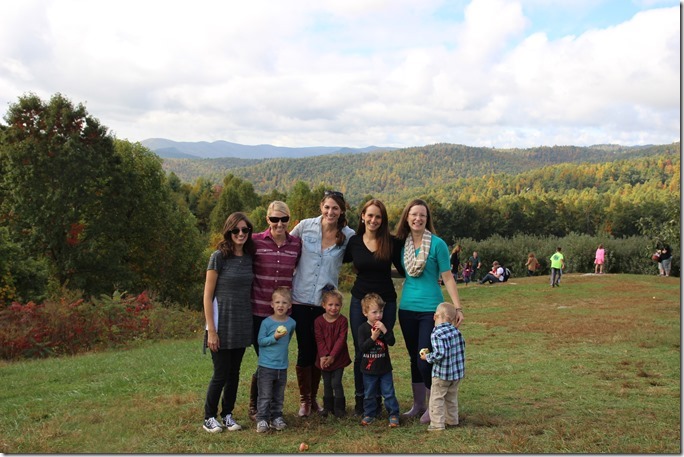 We got home and I busted out a quick 2.0 mile. Gosh, this weather is excellent for running!
And then the moms went out for dinner all by ourselves, which was pretty fun. We were celebrating two birthdays, which meant we got free cheesecake. Not too shabby!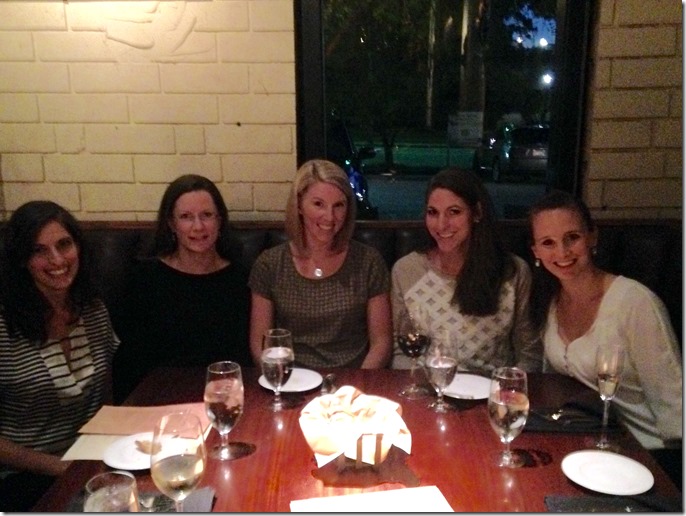 What have you "picked"? I have picked APPLES, Christmas trees, pumpkins, strawberries, and pomegranates (pomegranates were really cool – they grow on trees like apples!).