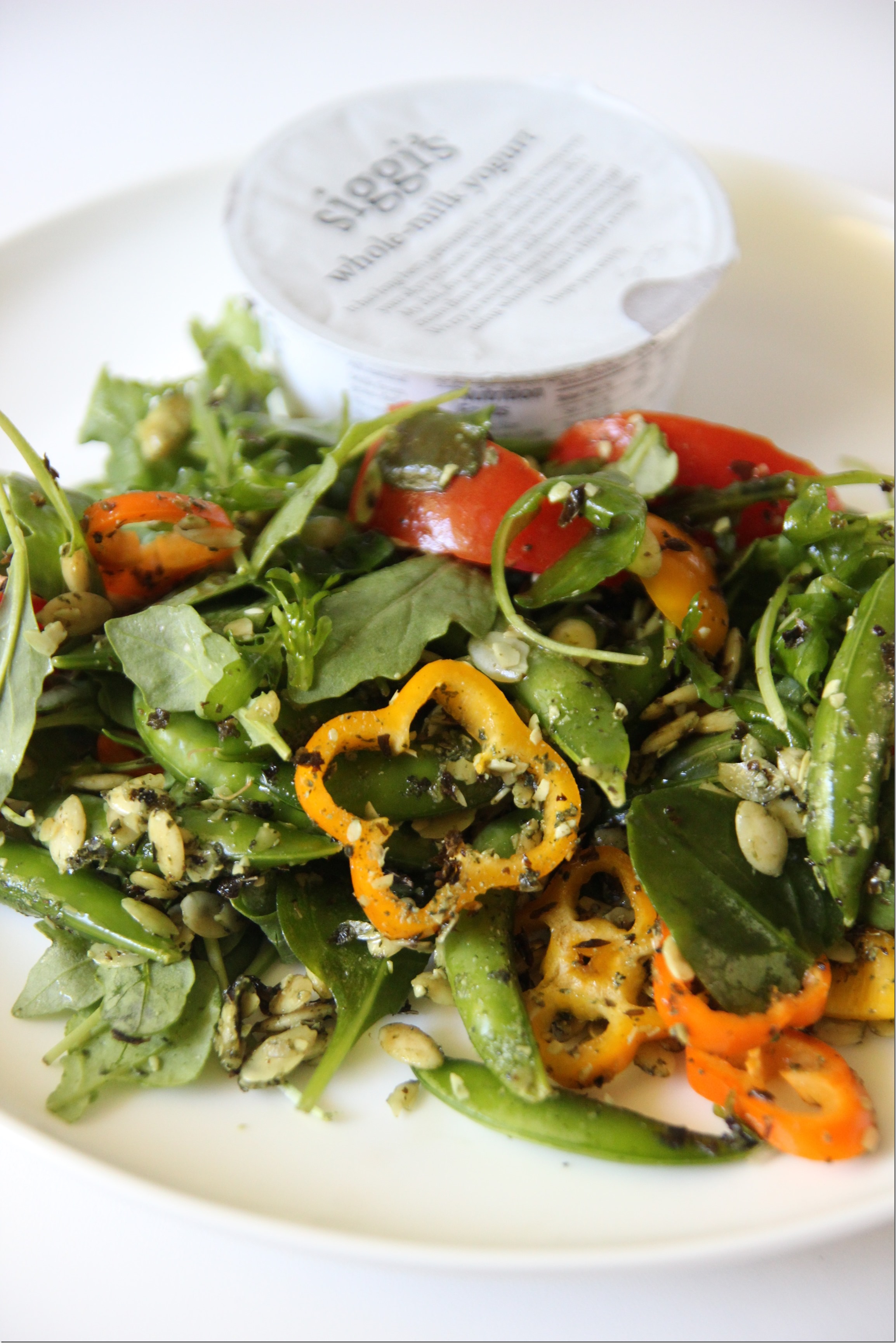 This is my favorite salad of the moment! It's seriously perfect, and I CRAVE IT (and I am not one to craaaave salads – I crave chocolate and wine, thank you very much).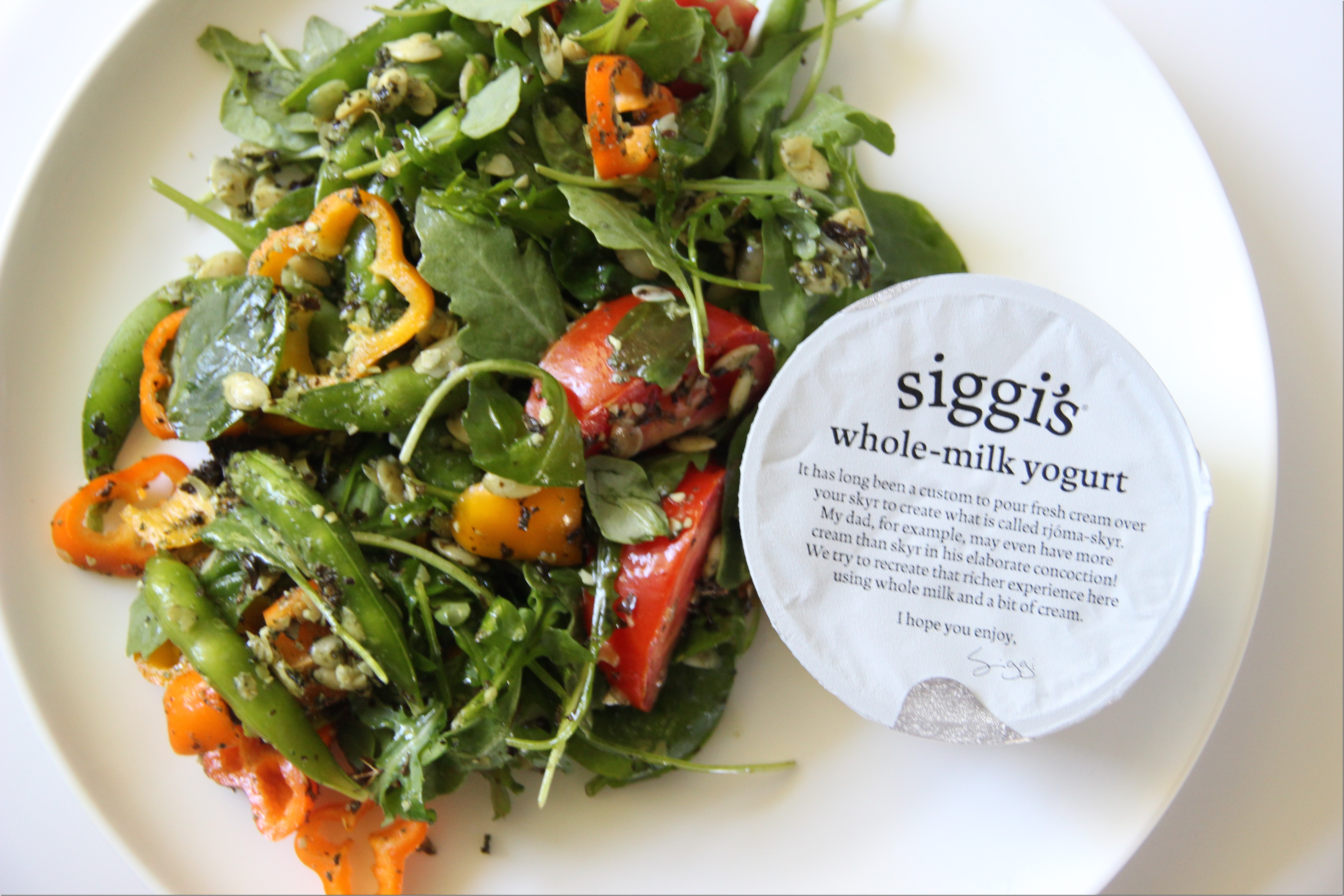 The key is making it ahead – I think it tastes a lot better if you let the dressing wilt the greens.
In the mix:
Arugula
Spinach
Tomatoes
Chopped yellow and red baby peppers
Raw sugar snap peas <— essential
Sprouted pumpkin seeds (found at Costco)
Sea salt and pepper
Homemade dressing of olive oil with Italian spice blend mixed in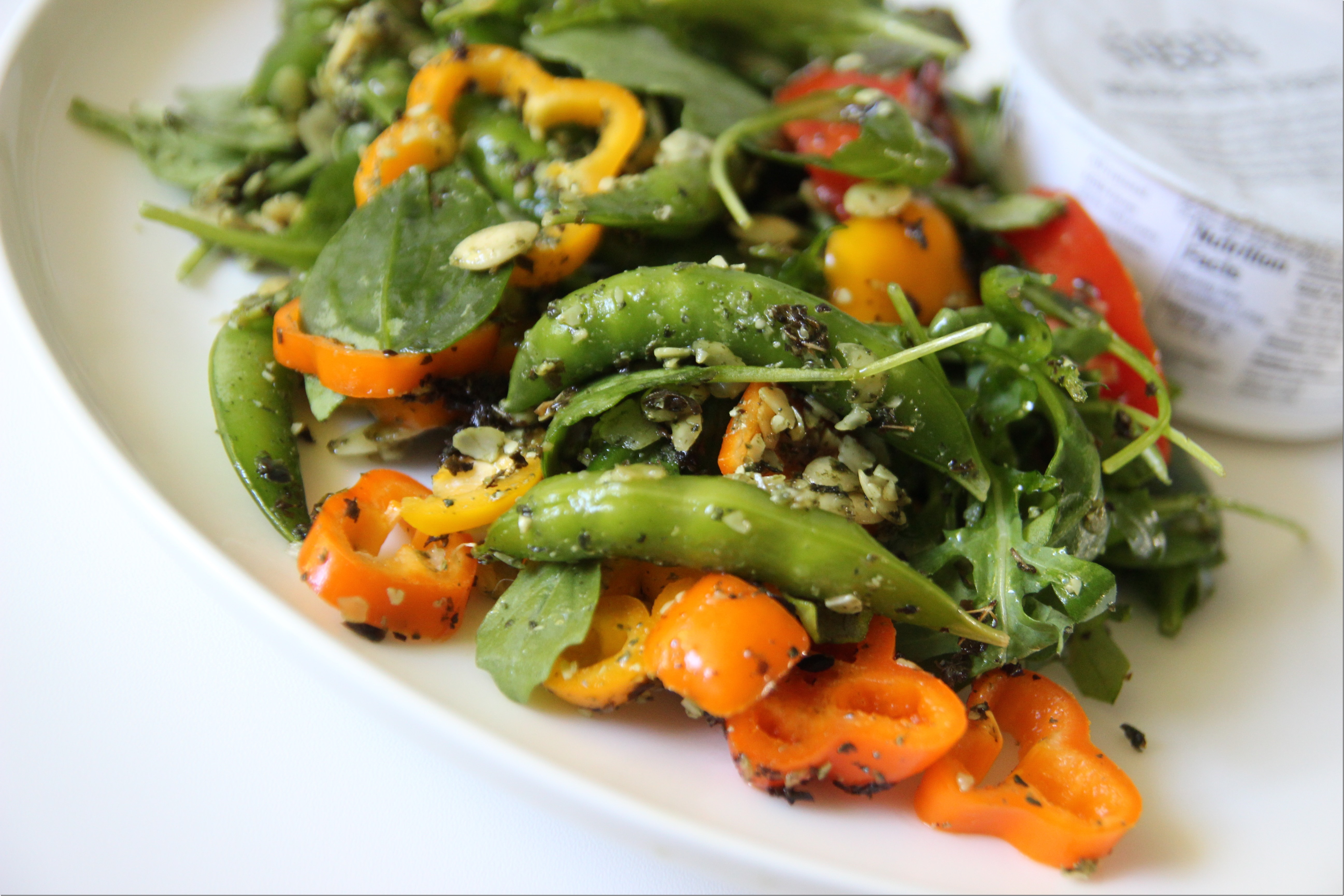 I do a side of plain whole milk Greek yogurt for a protein punch. Yum.
In non-food news, I…
Survived my trip to the dentist. I have to go back for more work though. Now that I know I get to watch HGTV in the middle of the day, I don't mind so much…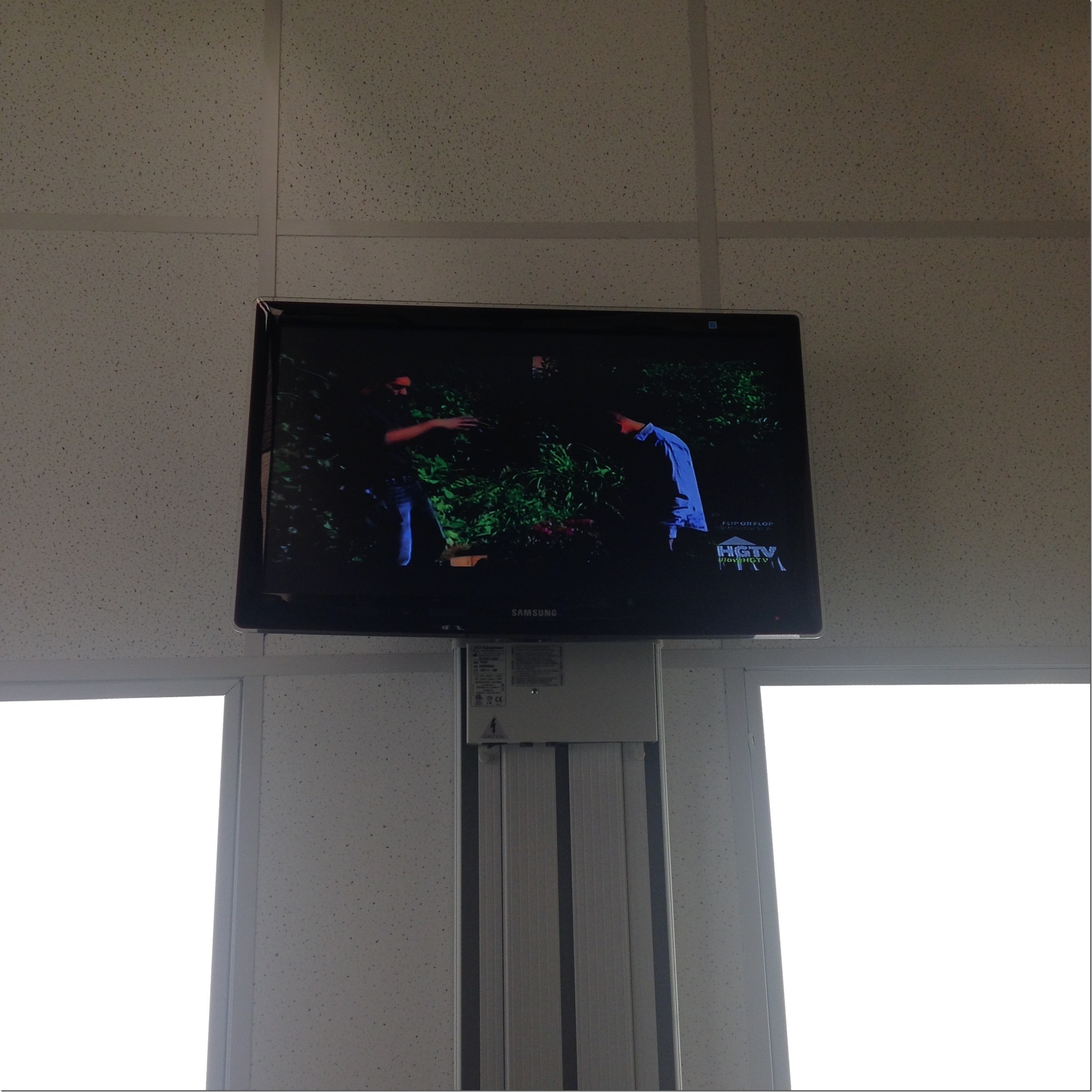 Went and voted in the Democratic primary runoff for Charlotte mayor. My candidate won! She got my vote because I listened to her in the debate and really liked her, and she walked in the Pride Parade. Charlotte schools need help, so I hope she wins the election and does everything she promised.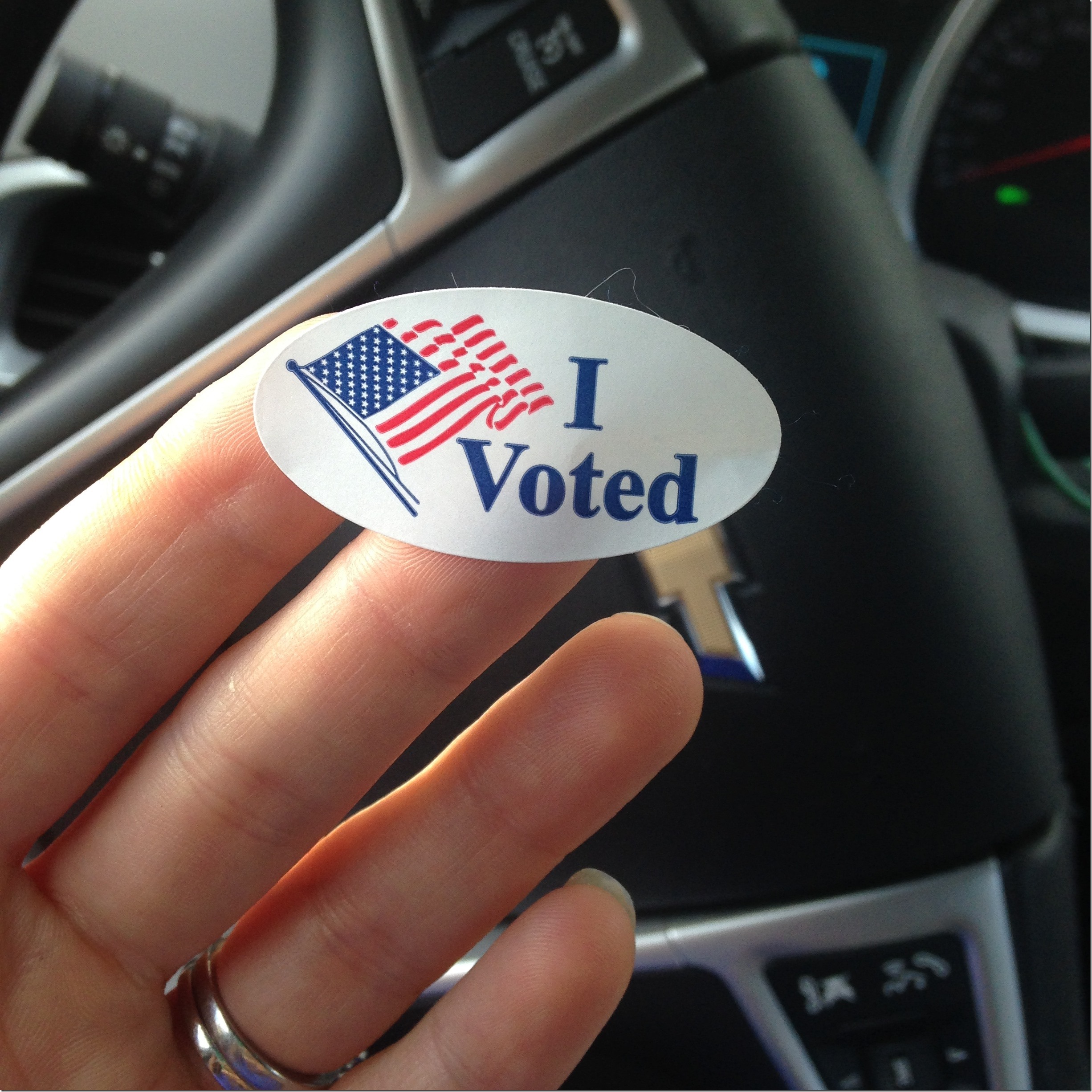 Henry liked pushing the VOTE button. He kept asking where the BOAT was, though. No matter how many times I explained that we were VOTING, he kept asking when we were going to go BOATING. Hah.
And last, but not least, I am going to redo my Capsule Wardrobe soon! The weather is getting chilly, and its time to revamp things for the Fall/Winter.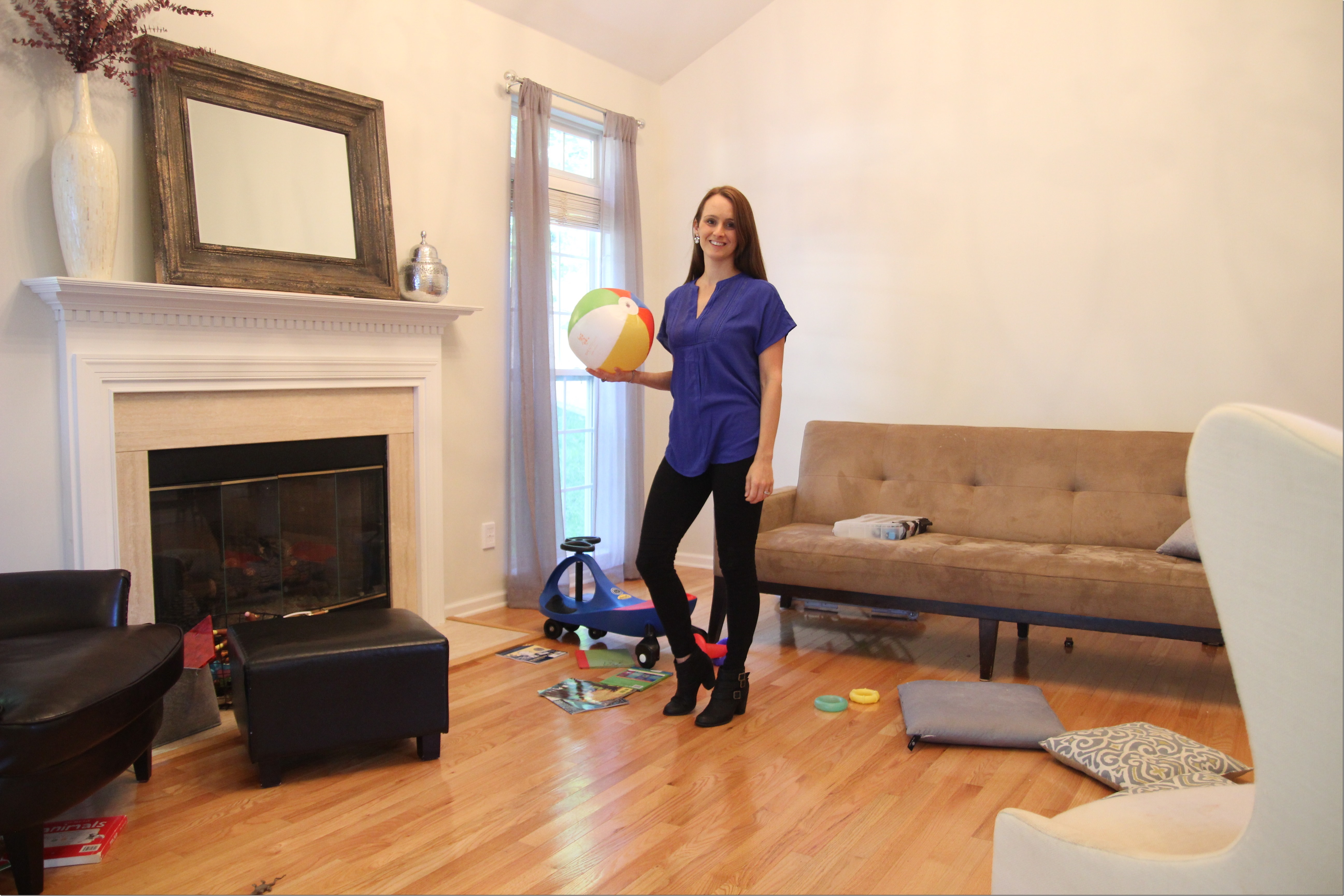 (Kiddo toy pick-up is so much more fashionable these days! Hah)
In all seriousness, I have really enjoyed Capsule Wardrobe and do feel more fashionable on a daily basis (here's an explanation of the concept). Getting dressed is so much easier than I don't even WANT to live in yoga and sweatpants anymore! So many of you asked me to follow up on it, and the bottom line is this – I don't think I will ever organize my closet another way again!
What's new with you?