I made it to boot camp! Â I made it to boot camp!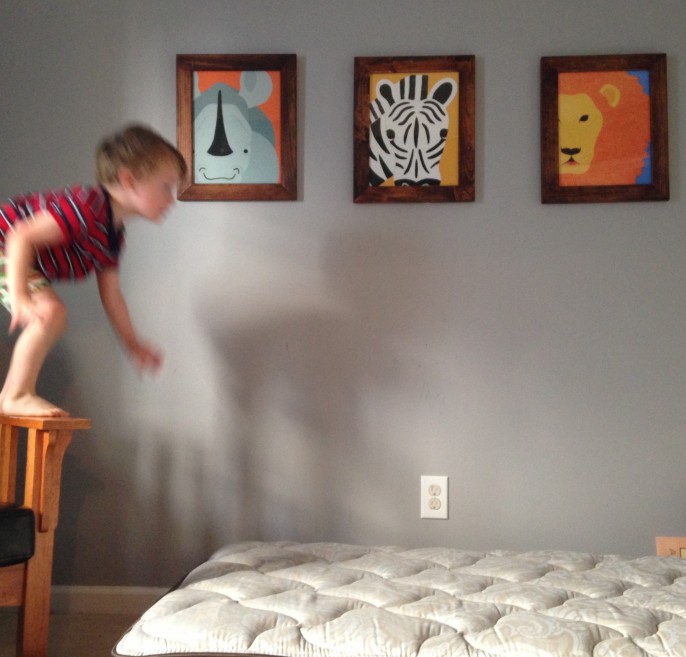 I am trying to get back into the swing of things, fitness-wise, but have been balancing a desire to sweat more with a need to calm my schedule down and workout intuitively – not just because a training plan says I have to. Â Know what I mean?
I used my gym's boot camp to get back into shape after Claire's birth (here's my 6 week report and my 14 week report). I seriously love the classes but have found it difficult to coordinate Claire's naps and Henry's school with the sessions.  I've been doing the class's style on my own at the gym or at home with my weights, but there is nothing like an official boot camp session!  I was so glad that I finally made it back.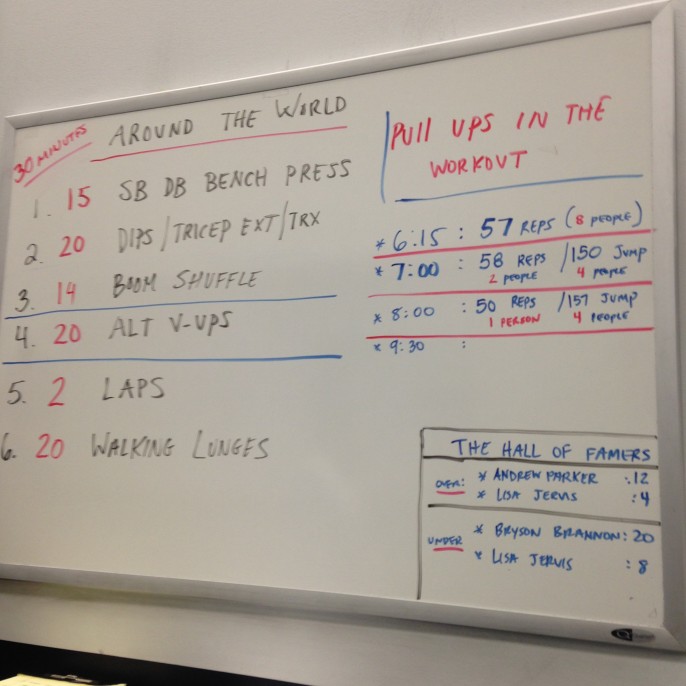 This workout was five rounds of the following moves:
15 stability ball dumb bell bench presses (I used 12.5 pounders)
20 tricep dips or extensions
14 boom shuffle (basically squatting down to pick up a 20 – 50 pound ball and dropping it)
20 V sit-ups (crunch up while bringing up a leg, twisting to touch your toe, and repeating on the other side)
2 laps on the track
20 walking lunges
Doing these moves are great on my own, but I never push myself as hard as I do in class. Â I woke up the next morning and, oh man, was I sore! Â The back of my arms really hurt (so good).
New favorite La Croix flavor: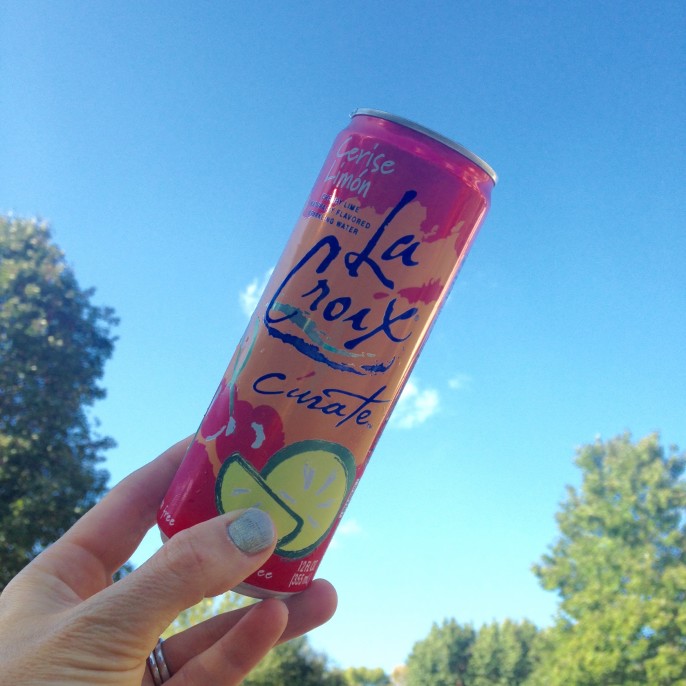 … Which tastes really good when you combine it with Moscato wine and drink it while on a stroller walk in the MOST PERFECT FALL WEATHER EVER. Â Seriously – the temperatures right now in Charlotte are blissful.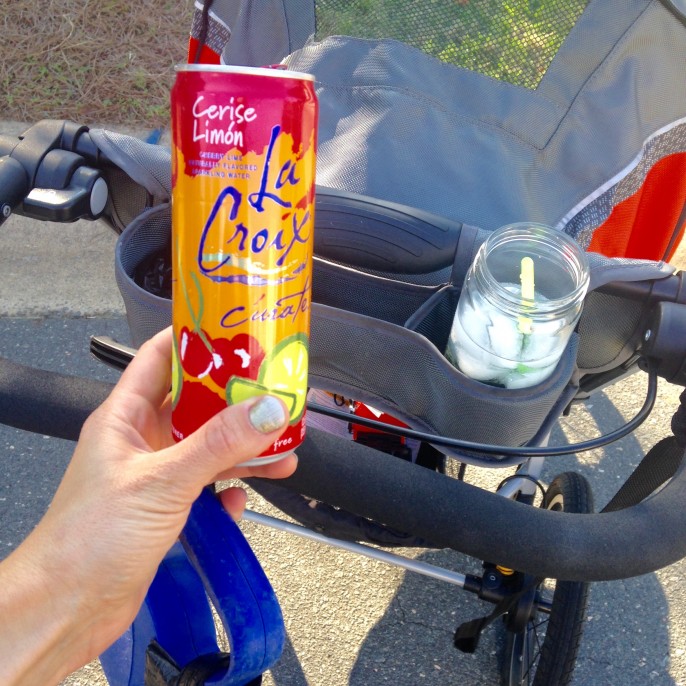 Well, tomorrow, I am off on a jet plane for a super busy trip (for Operation Beautiful), so I probably won't be checking back in for a few days. Â If I'm not careful, I tend to take on too much stuff and end up feeling like a crazy person, frantically running around to get everything done. Â I have intentionally been signing up for less lately, and I must say that it feels really good to slow down and chill out. Â Especially at this time of year, you know? Life can get so nutty in the fall!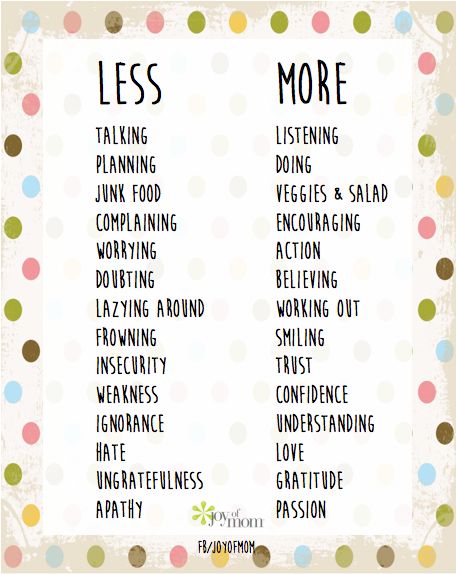 What are you slowing down to focus on?  I'll just be over here, sippin' on a few more La Croix and wine combos!