Three fun things about this weekend:
#1 – I got through half of this week's Book a Week. Â I am reading about The Five Love Languages for Children.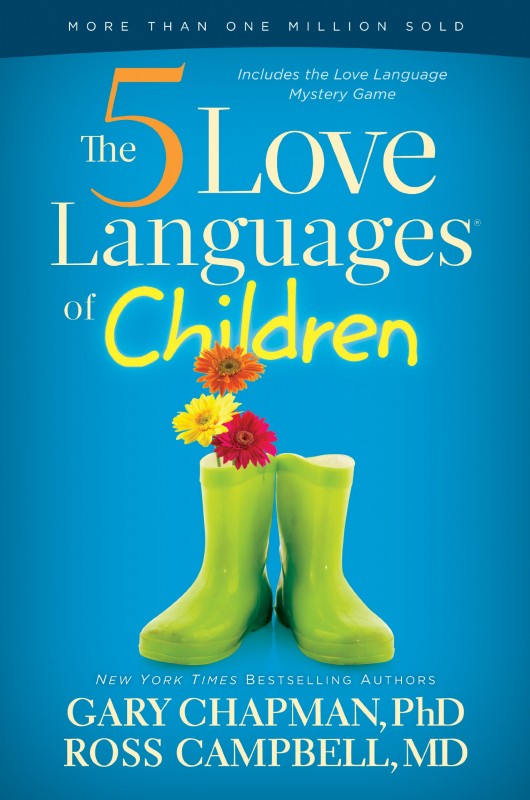 If you're never heard of the love languages, check out their website. The love languages (how you express and receive love) are: physical touch, quality time, acts of service, gifts, and words of affirmation. Love languages were originally for adult relationships, but they can apply to parent-child relationships, too.  You can't tell your child's love language until age 5, and love languages change over time, but I think this is really interesting. The most insightful thing I read so far that love expressed in your child's love language is most well-received, and parental disappointment/anger expressed in their love language is the worst thing of all.  So if your kid's love language is quality  time, and you punish them by withdrawing that, it wounds them very deeply.  Made me think a lot about discipline in our household.  That is a really powerful concept, huh?
#2 – We dressed up for Halloween! Â The Husband and I went out to a costume party and had so much fun.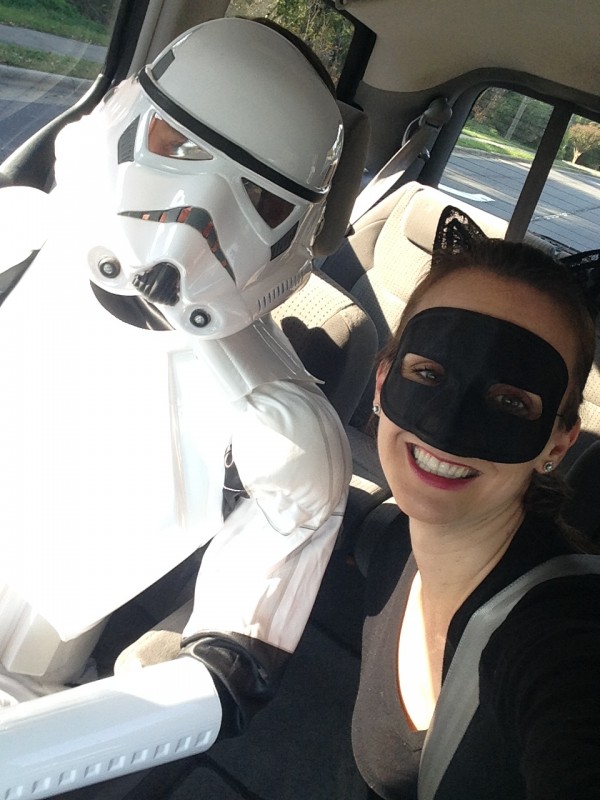 My Catwoman costume was pretty simple and inexpensive. Â All I had to buy were ears and a mask!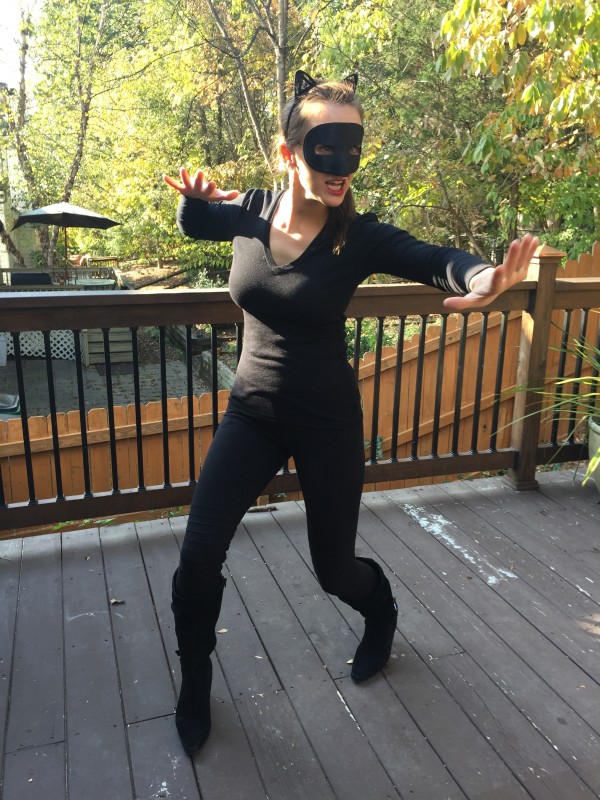 #3 – I tried a new-to-Charlotte service called Shipt. Â  Shipt is a grocery delivery service that works with Publix. Â It's available in a few select metro areas, like Phoenix, Dallas, Nashville, Birmingham, Atlanta, Jacksonville, Orlando, Tampa, Sarasota, and throughout South Florida. Â If you sign up with my affiliate link, you get $10 towards your order!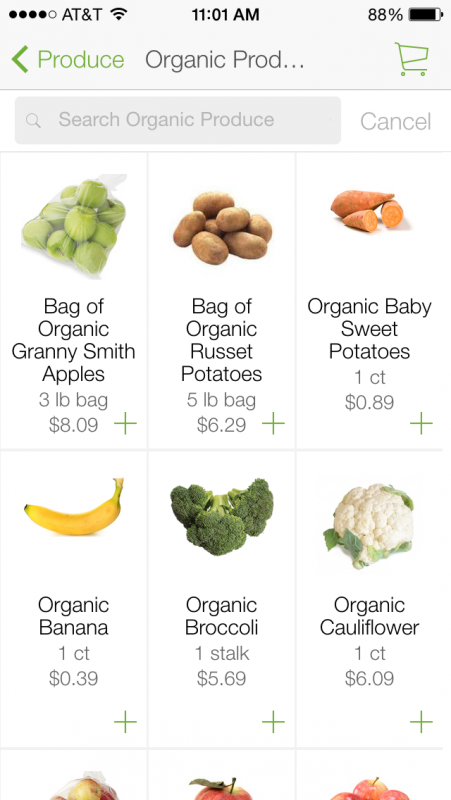 I saw an ad for Shipt on Facebook and knew that I immediately wanted to give it a go! Â For $14 a month (or $99 a year), you can get UNLIMITED grocery deliveries right to your door. Â There is a mark-up on groceries (about $5 extra for every $35), but you can seriously order anything you want from your phone. Â The clincher for me was when I saw that there was an entire section for organic produce.
You can also make special requests – like I asked for a box of fun kid Band-Aids to be added to our order. Â I've found that may things are in the drop-down menus, but you have to also add in special requests for many things. Â Each time, I got groceries at my door in just 2 hours! Â It was totally cool.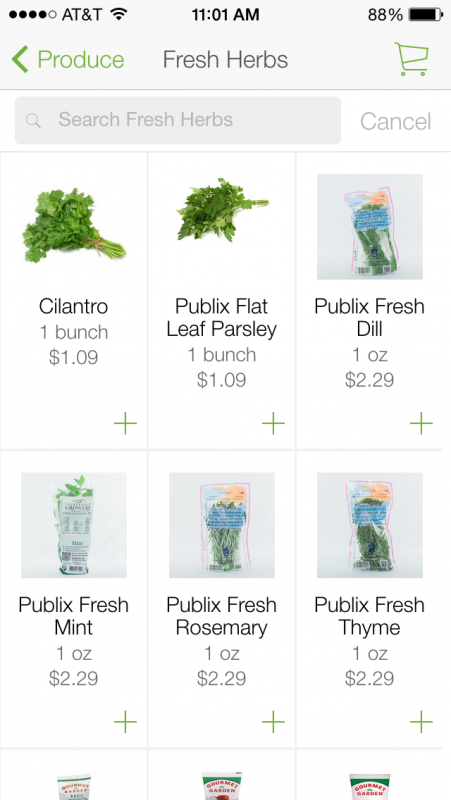 3 Questions for You!
What's your love language? Â Â 
What's your Halloween costume?
If you could have any service automated, what about it be?