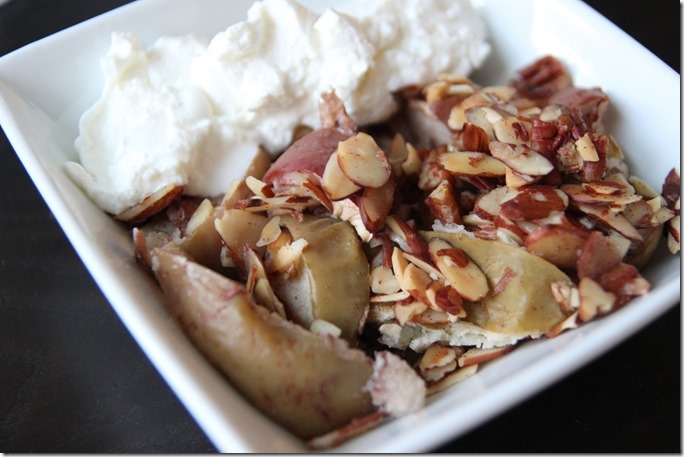 Remember when we went apple picking with our friends?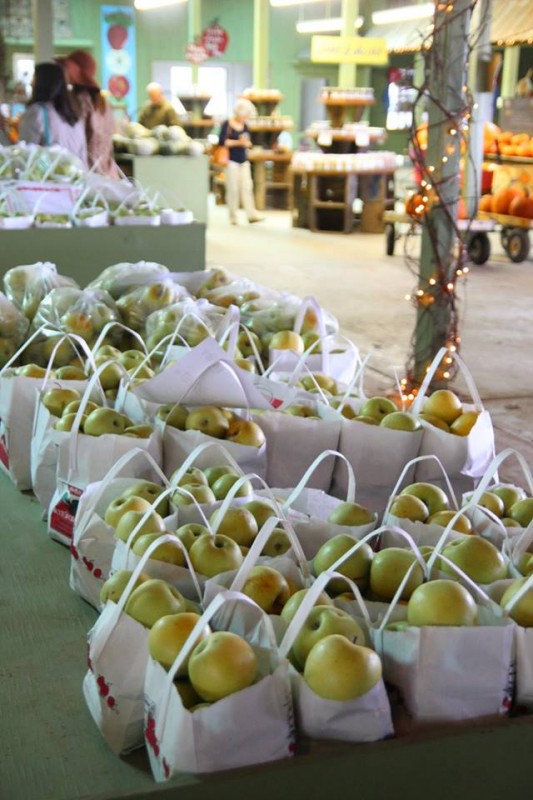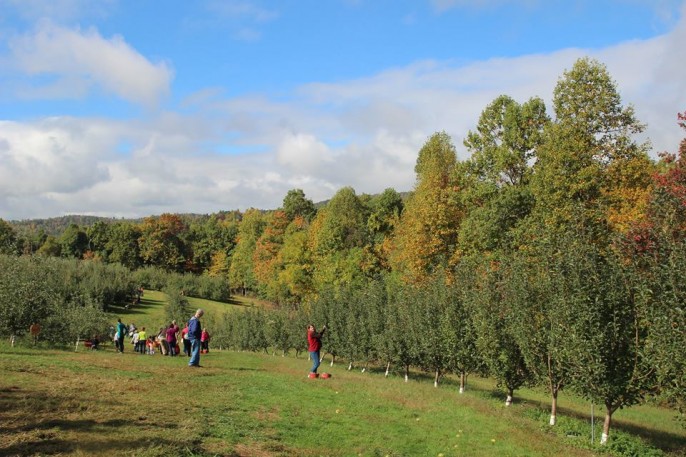 Well, we ended up with a ton of apples – of course! Â And after eating a few whole, I knew that I needed to get creative in the kitchen before they all went off. Â I wanted a yummy snack with only a few ingredients – something fun to eat but healthy, too. Â And so I whipped up this grain-free apple crisp.
Unlike other apple crisps, which are of course packed with added sugar, this one only has one source of sweetness – the apples themselves!  Apples have such a delicious flavor when baked.  I added a scoop of plain Greek yogurt to the side and the whole thing was very reminiscence of apple pie à  la Mode!
Ingredients:
3 apples (I used two Gala and one Granny Smith)
1/2 cup coconut oil
2 teaspoons cinnamon
1 cup sliced almonds
1/4 cup pecans, chopped
Optional: Plain Greek Yogurt on the side
Directions:
Preheat oven to 350 degrees. Grease a glass pie dish or a cast iron skillet.
Cut the apples into slices and arrange in the dish.
Melt the coconut oil. Mix in cinnamon and nuts, coating the nuts thoroughly.
Pour mixture over the top of the apples.
Cover with foil and make for 40 minutes.
Serve and enjoy!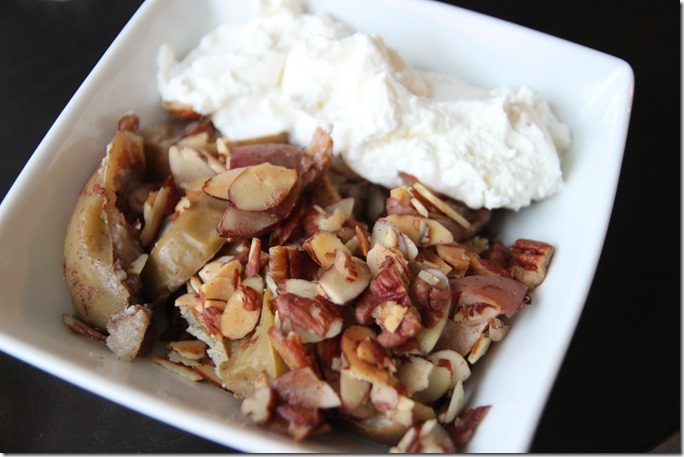 Hope you guys have a fabulous weekend!