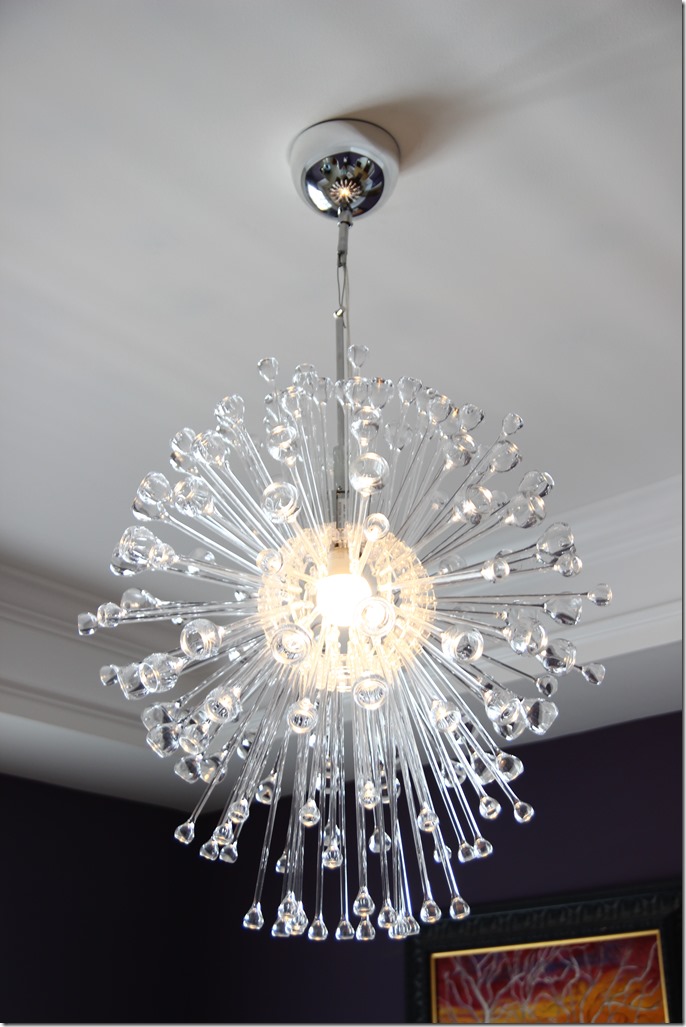 Check out our new dining room light. Fun, huh? It's actually an IKEA light – less than $100. I originally envisioned this light in our bedroom (here's our bedroom makeover). But I ultimately decided to keep the fan in there and decided to put this pretty chandelier in our purple dining room instead!
We broke in the new light with a pizza party!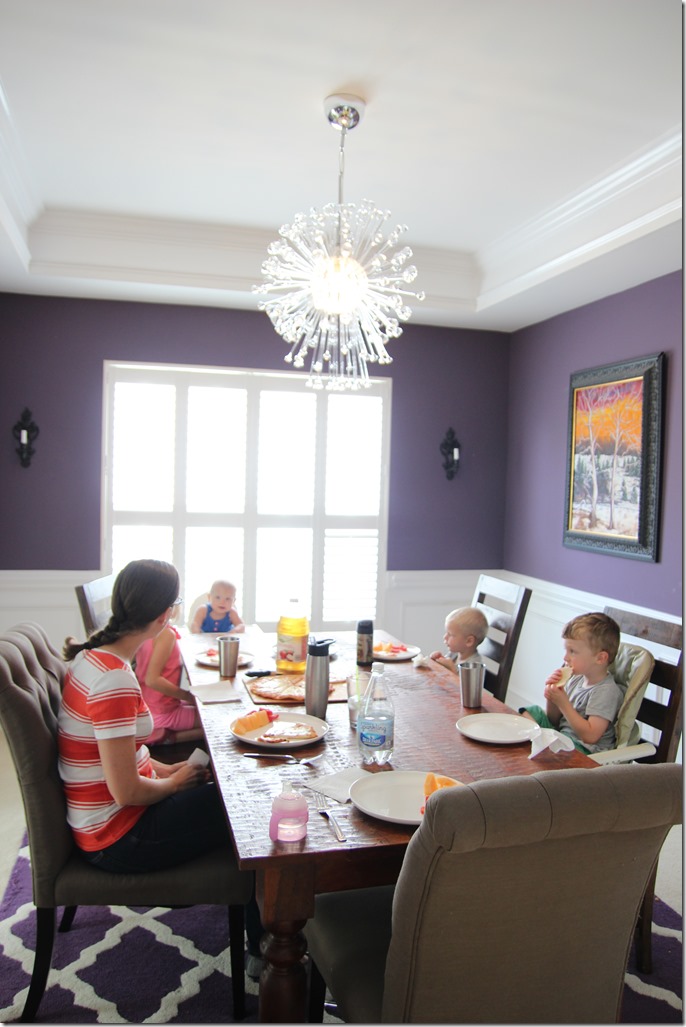 Mmmm. Pizza.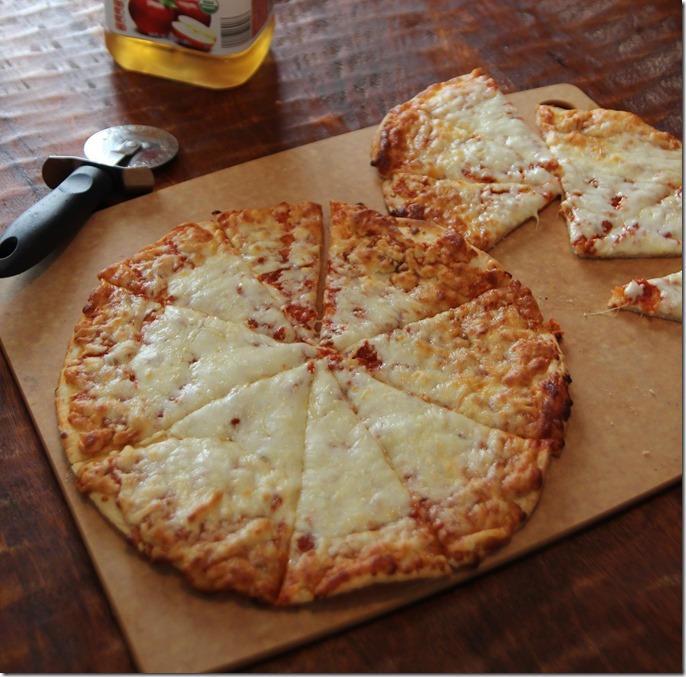 Anyway, when we bought the house, there was this circa 1990s light in the dining room (which was also a lovely forest green). Wowza. Instead of buying a new light, we opted to spray paint it oil-rubbed bronze, which actually looked pretty nice and served as a decent placeholder for the last three years.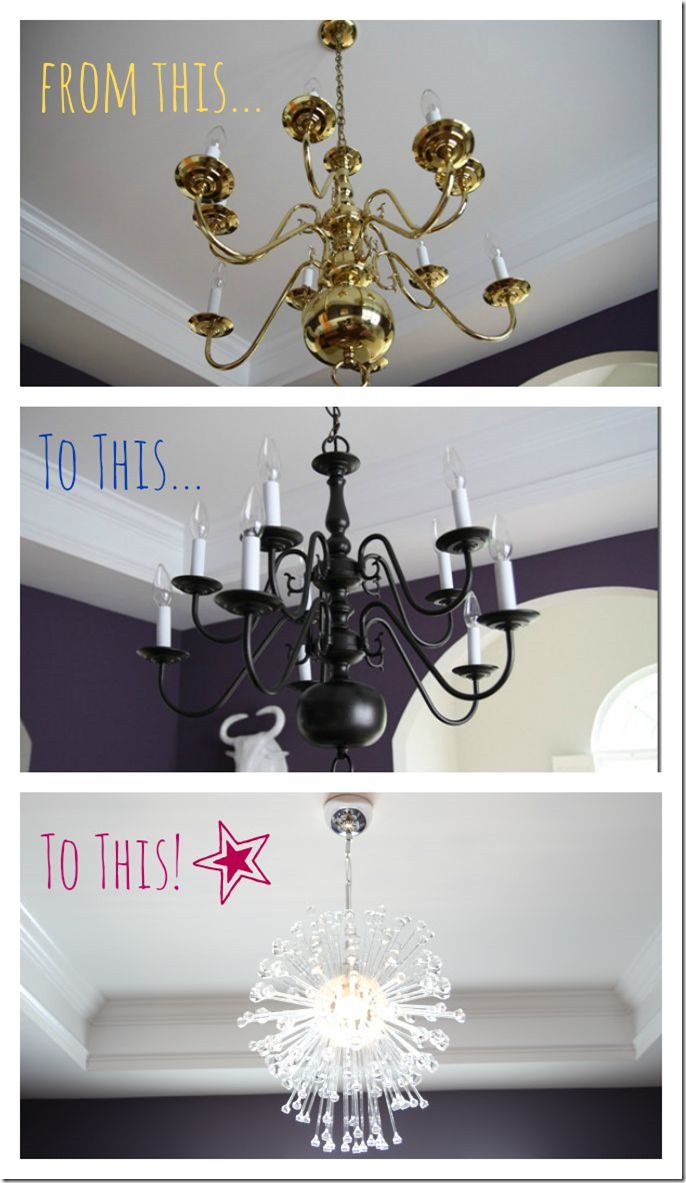 I got the idea to buy the IKEA Stockholm light and "hack" it into a different shape (it should be more narrow and long) thanks to this Apartment Therapy post. This is the shape of the original light.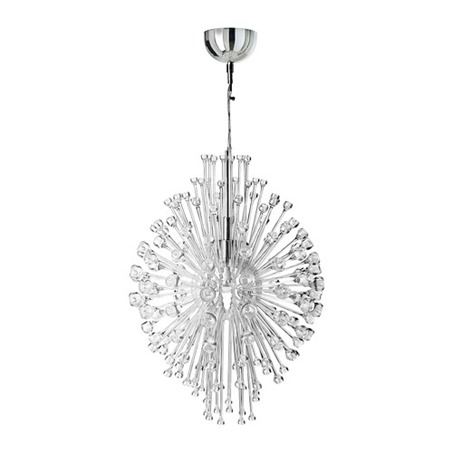 I'm still playing around with the shape – you can pull the 'wands' out and move them around – but really like this one. I think it looks futuristic and I like that I've left it not perfectly symmetrical.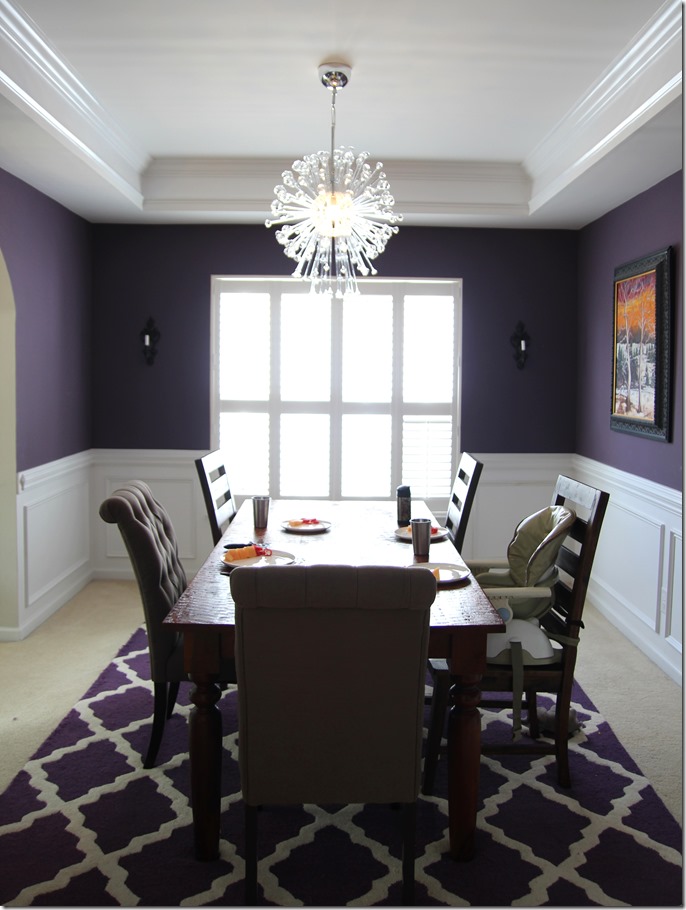 All my house tour + DIY posts! <—Lots of fun and simple improvements.