I forgot to mention my very favorite kind of workout buddy…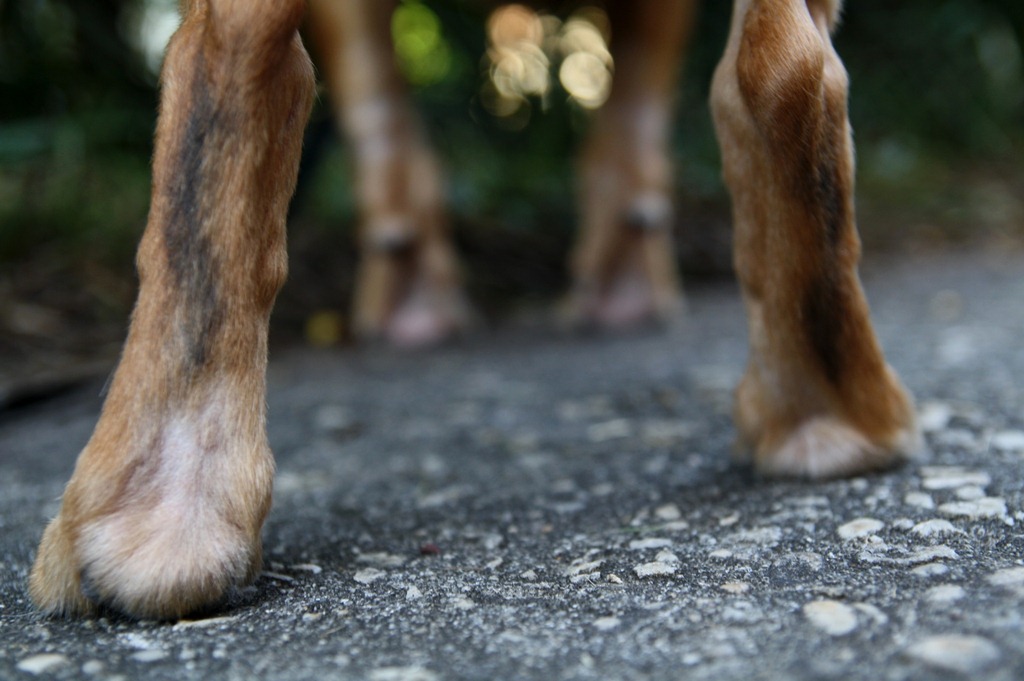 The four-legged and furry kind!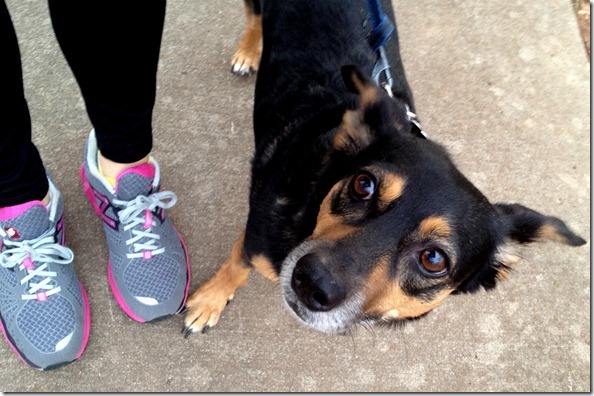 Check out… How to Pick Up Friends at the Gym
I had grand plans to take James on a  long walk this morning – he was definitely my motivation to pull myself out of bed.  But then I opened the back door and realized that it was pouring.
James is a tough guy, but there is one thing that really freaks him out… rain.  He acts like tiny bullets are dropping from the sky – very melodramatic.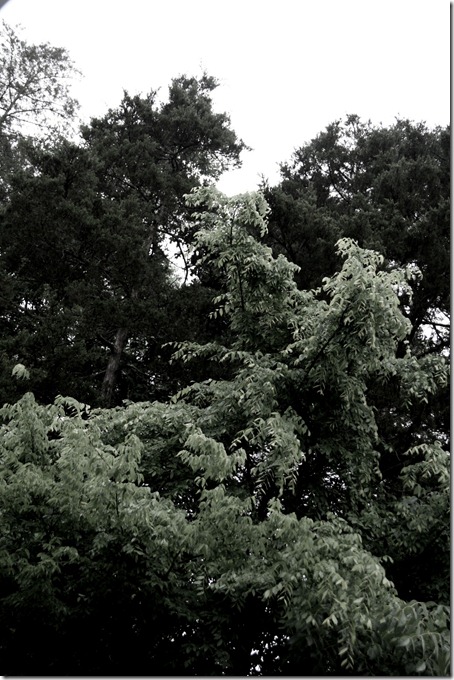 Hopin' we can get in our workout later!
Yogurt mess:  Vanilla Greek, raw oats, banana, almonds, dried cranberries.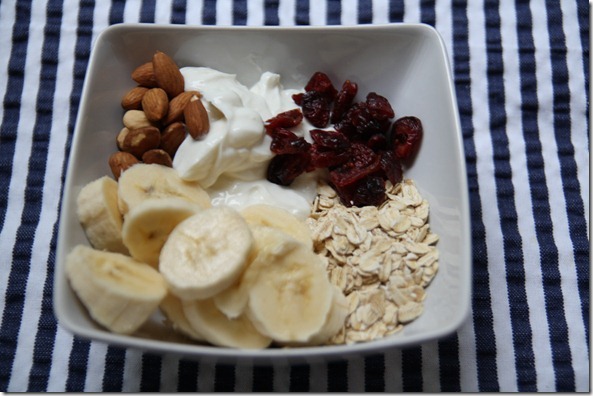 A Tacky Gold Lighting Fixture Update…
So – remember the tacky 1990s gold lighting fixture over our dining room table?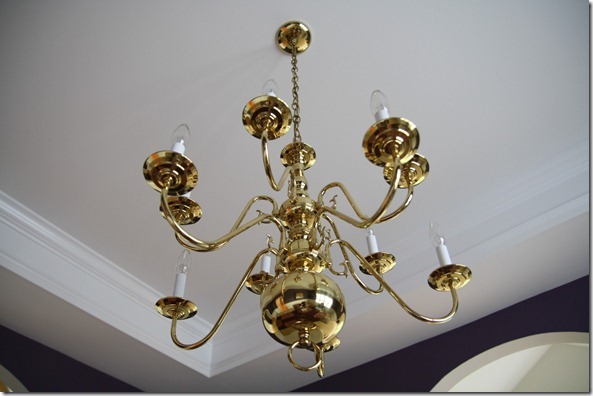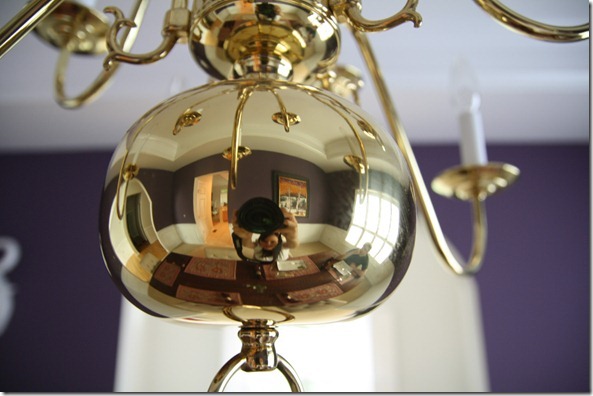 We wanted to replace that damn thing immediately upon moving in, but the few times that we priced out chandeliers, the ones we liked were close to $200.  Ouch.  And I had no luck on Craigslist.  We have so many other very necessary fixes (like replacing both HVACs) comin' up for the house that we couldn't really justify the expense.  Plus, after a while, the shape kind of started to grow on me. 
A few AMAZING readers suggested that we go Young House Love DIY style and spray-paint the light with ORB (AKA Rustoleum Universal Metallic in Oil-Rubbed Bronze). I've ORBed a few things before (namely, picture frames and sconces) but never wouldn't thought to do the chandelier. 
$10 or so later in spray-paint – and two days of drying time later….
BEAUTIFUL!  We are so pleased.  It looks like a brand new light.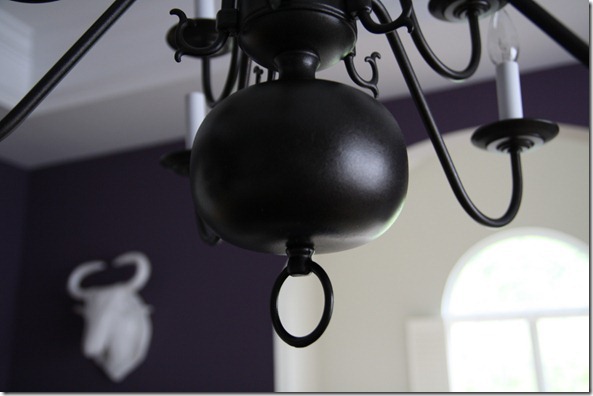 And I only broke one light bulb in the process.

Success.  Thanks for the great idea, guys!