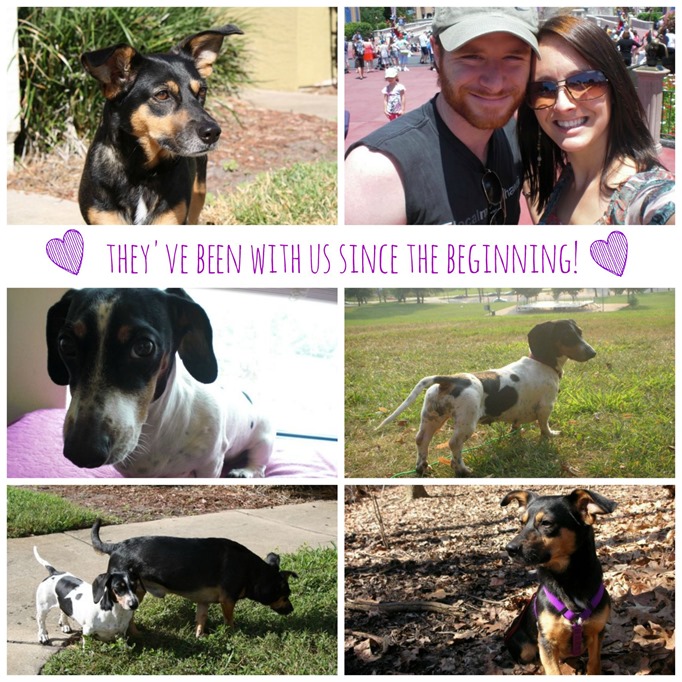 Maggie seems so old lately. She turns 11 in just a few days, and you can see every year on her gray little face. James still has a bit more pep in his step (he's turning 10 in January), but he's gotten slower on our walks and sometimes turns to go back home before I'm ready. It's sad to think they're getting older – the dogs have been with us since the beginning. We got Maggie in the summer of 2006 after living together for a month or so, and James was adopted six months later.
They've lived in three different states with us, traveled with us, slept with us, and generally made life more fun (and a whole lot louder, at least when it comes to Maggie!). Since they were so spoiled, we did have concerns about how they'd adjust to life after kids. Maggie especially was used to being my #1, which couldn't continue once I had actual human babies to keep alive. I prepped her as well as I could – even walking around the house with a baby doll when I was pregnant to get her used to the idea! Luckily, when Henry was born, both Maggie and James accepted him as their new buddy.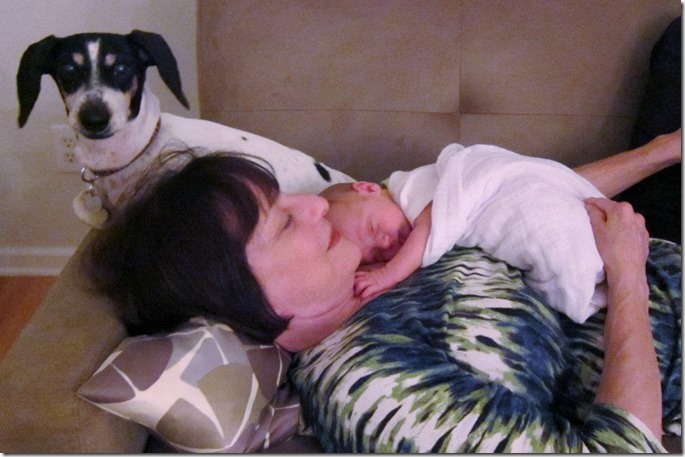 Hey, if you can't beat them, join them, right? Hah.
While I've got my hands full with the kids, of course I still love my dogs (and Ferguson the Cat – he's pretty awesome). We make a point to give the animals affection and take them on adventures. But it often feels like they're getting the short end of the chew toy. That's why I love the idea of BarkBox, a monthly subscription service of treats, toys, and goodies delivered right to your door.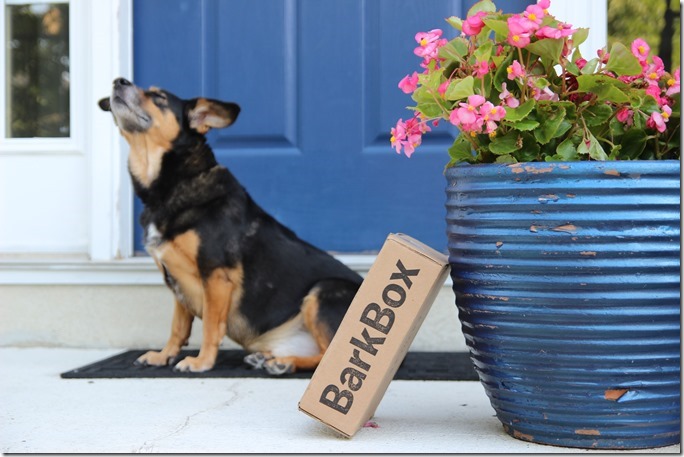 Each box contains 4 – 6 full-sized products. I have tested two different boxes and think the *best* aspect of BarkBox is that the treats are made with minimal processing, do not include junky ingredients like formaldehyde, are organic when possible, and do not contain wheat, gluten, soy, corn, or fillers when possible. If your dog has an allergy, you can opt for a special BarkBox that doesn't contain your pup's particular allergen. There are a ton of junky artificial dog treats on the market, so the high quality of the treats is very nice.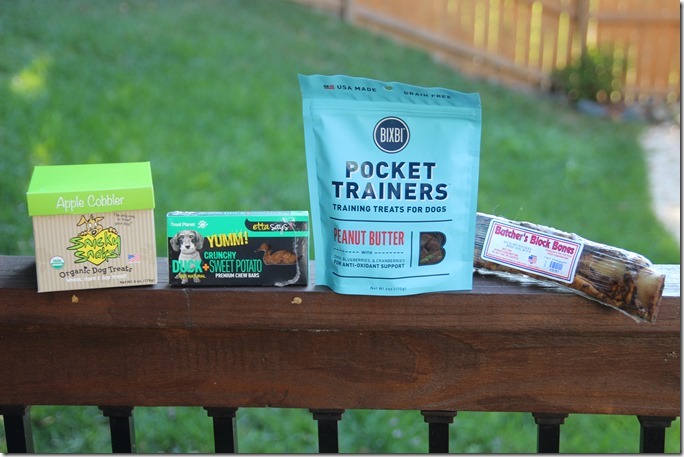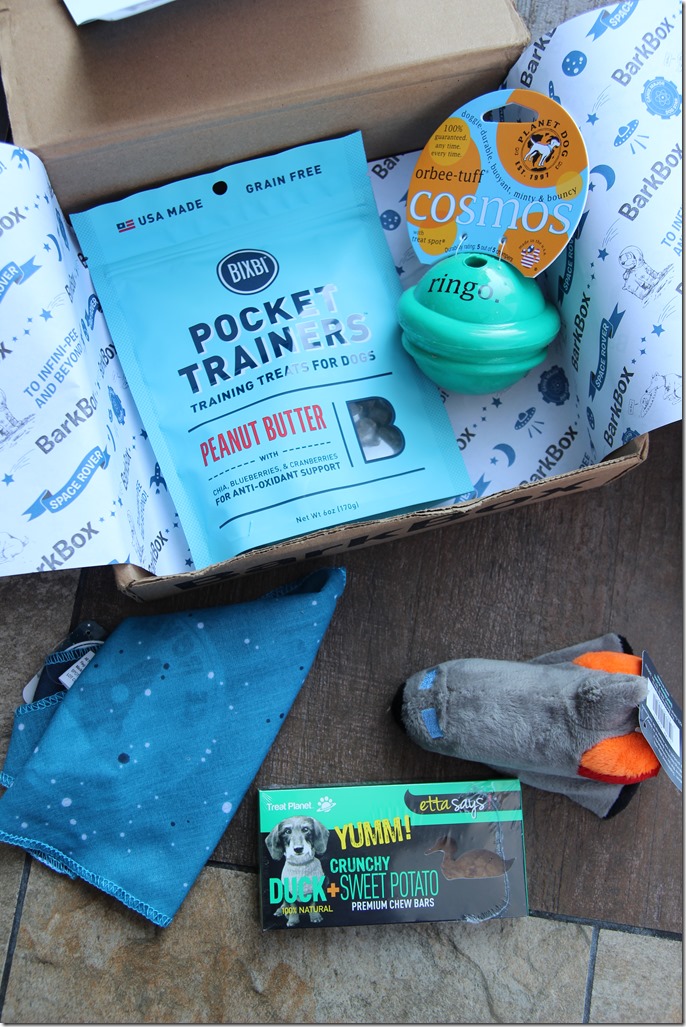 Extra awesome —> toys, grooming products, and hygiene products are almost always sourced from American vendors. All the treats that my pups tested were made in the USA!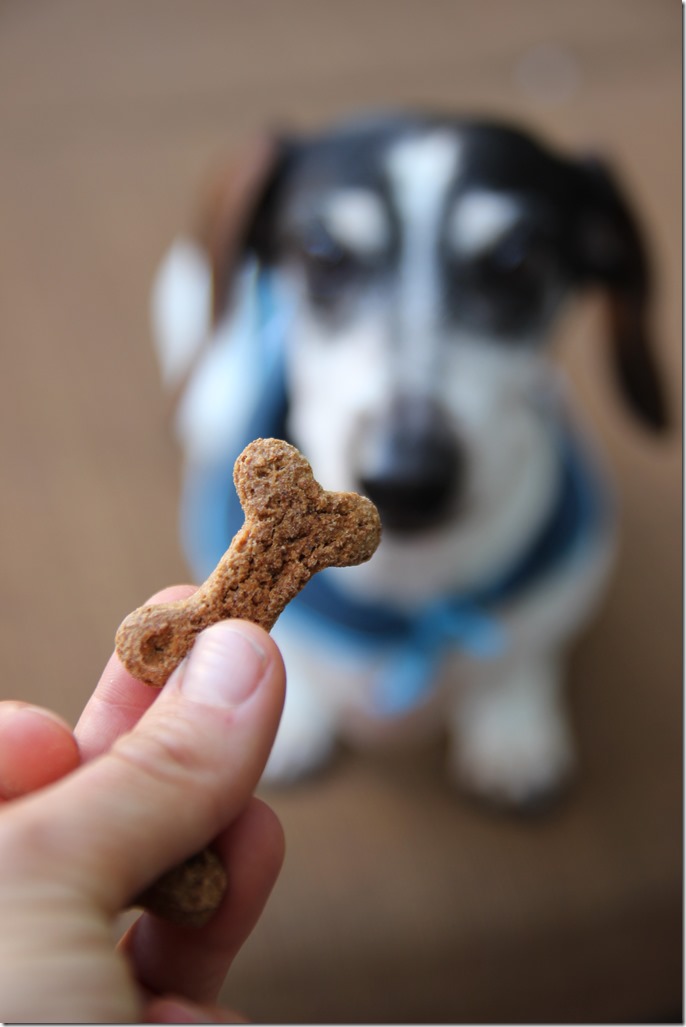 You guys know that I adore subscription services (we get everything from kids' crafts to clothing to razors to air filters delivered!) and BarkBox is definitely worth being added to the list. Because the box includes everything from toys to treats, it's a fun way to spoil your pup and encourage more of that precious one-on-one interaction time.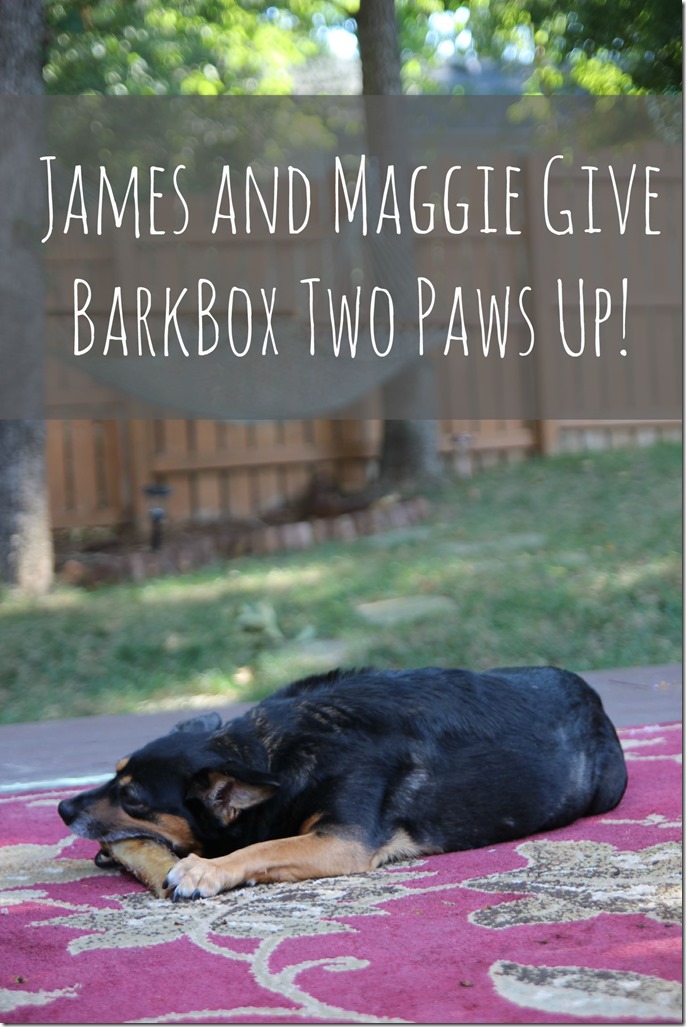 BarkBox would be an awesome gift for your pet or a friend who loves her dogs! If you want to sign up, you can get ONE MONTH FREE on any plan (ie. if you purchase a 3-month plan, you'll receive 4 months of BarkBox, if you purchase a 6-month plan you'll receive 7 months, etc…). Just use the sign-up code HEALTHYTIPPINGPOINT.
Question of the Day: Tell me about your animals and what makes them so special. I love hearing about readers' pets. <3 <3 <3
This post is sponsored by BarkBox. As always, thanks for reading my blog!