Good morning!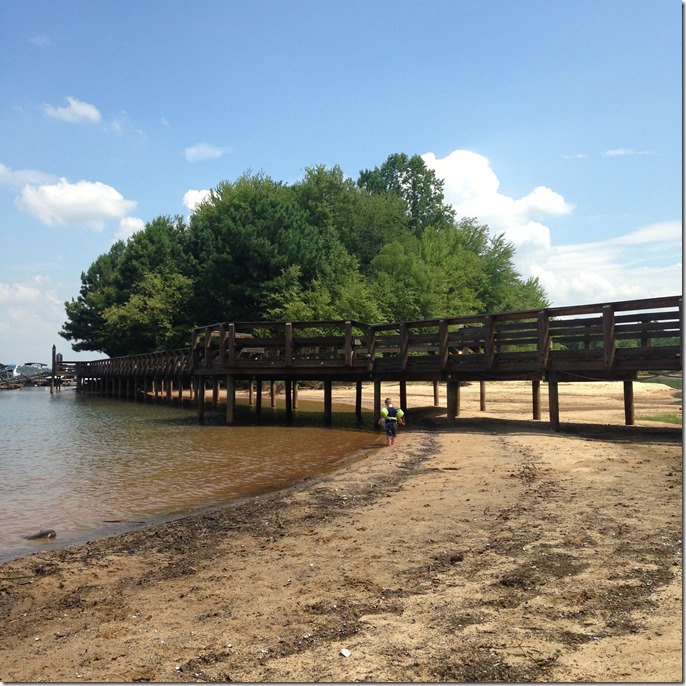 We spent another afternoon at the lake with Julie and Britney and all the kids, including one on the outside and ones on the inside!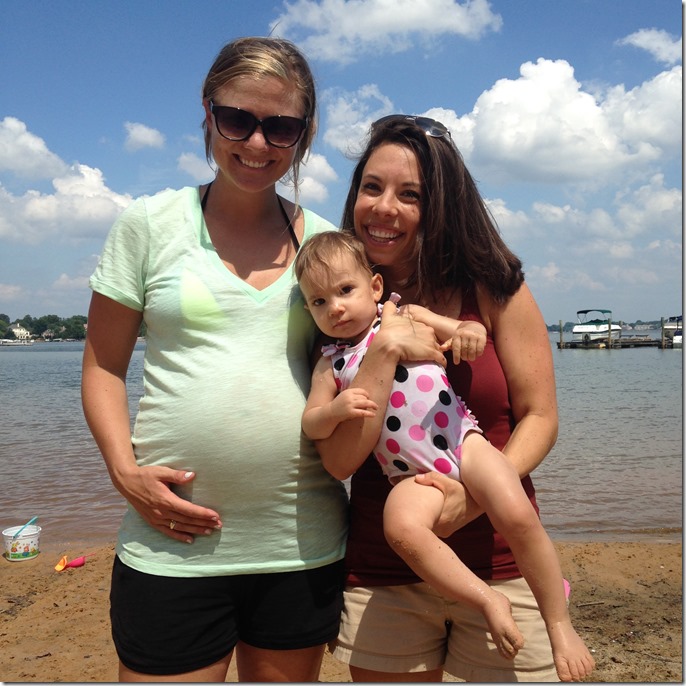 It's fun to watch a friend near the end of pregnancy, isn't it? I admit that I feel like Julie is now a ticking time bomb! Hah.
When I pulled up at the beach, I said, "Julie, I brought you a present!" My present was a chair. Could a full-term momma want anything else? Well… besides her baby to come out!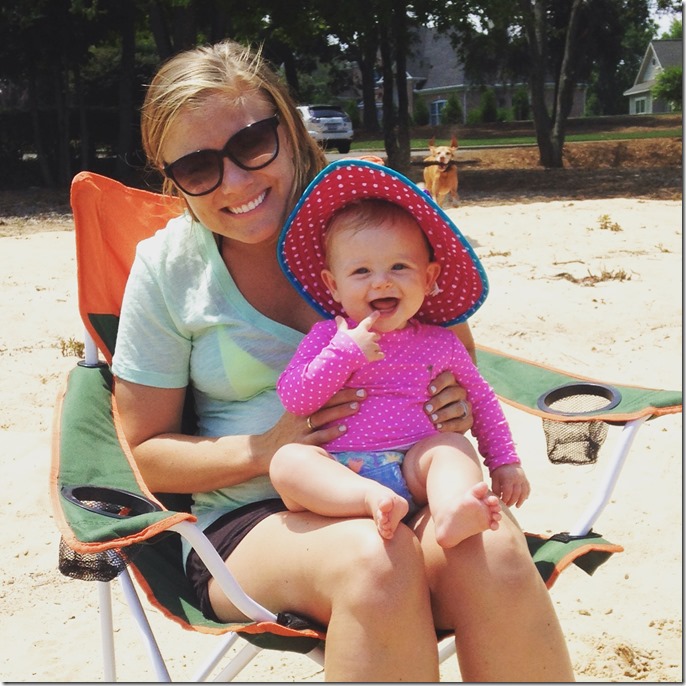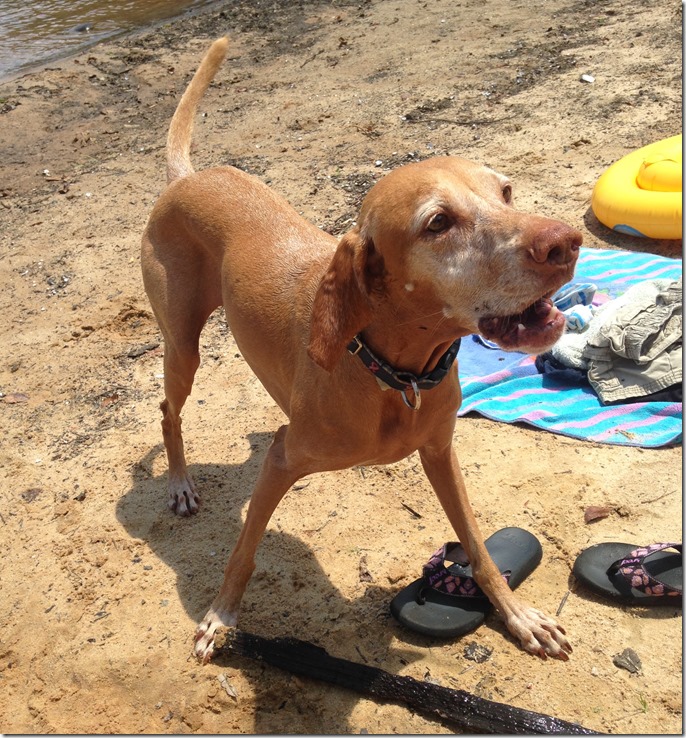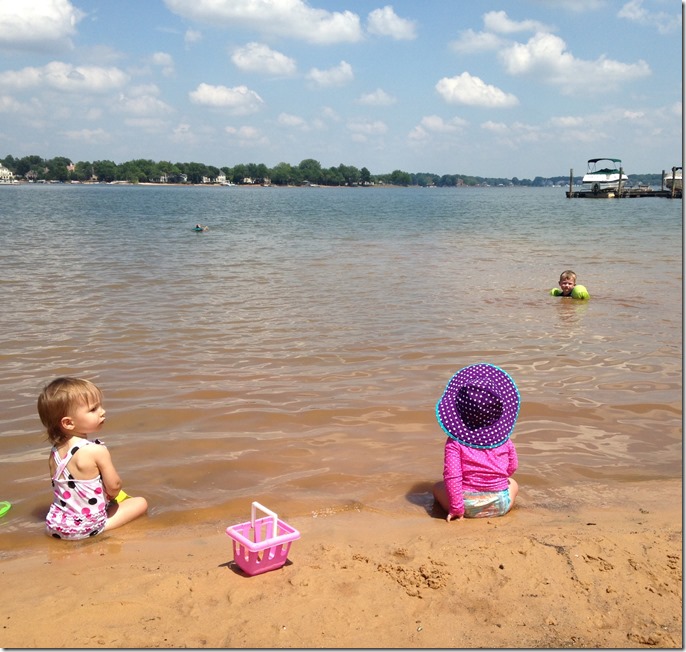 I love spending time by the water! My kids come home sun-drunk and sleepy. Perfect.
This is my favorite meal and/or large snack of the moment: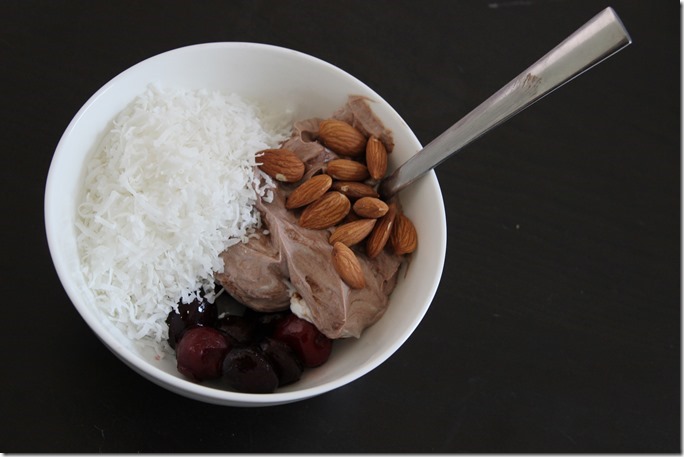 I mix 2 tablespoons of unsweetened cocoa powder with plain Greek yogurt and make CHOCOLATE YOGURT! And then I add it to slightly-melted frozen cherries, almonds, and unsweetened coconut.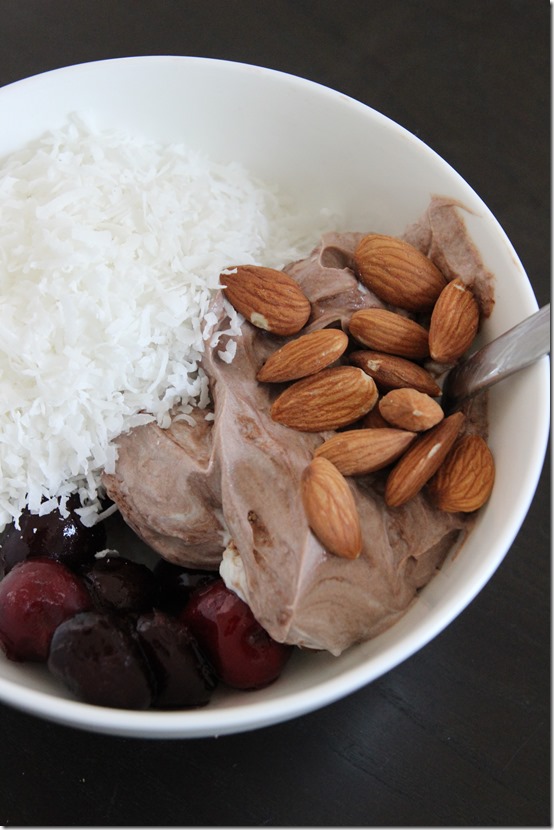 Sometimes, people ask me for the nutritional info of my meals/snacks, so I put all the ingredients into a calculator. Here are the results!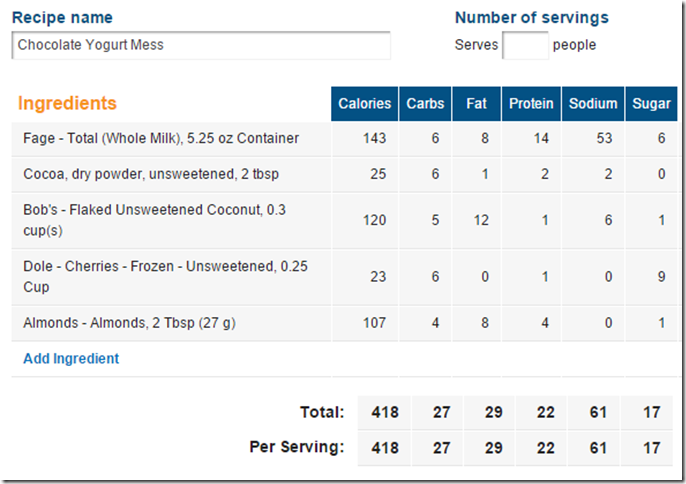 And last, but not least, here's my workout of the day…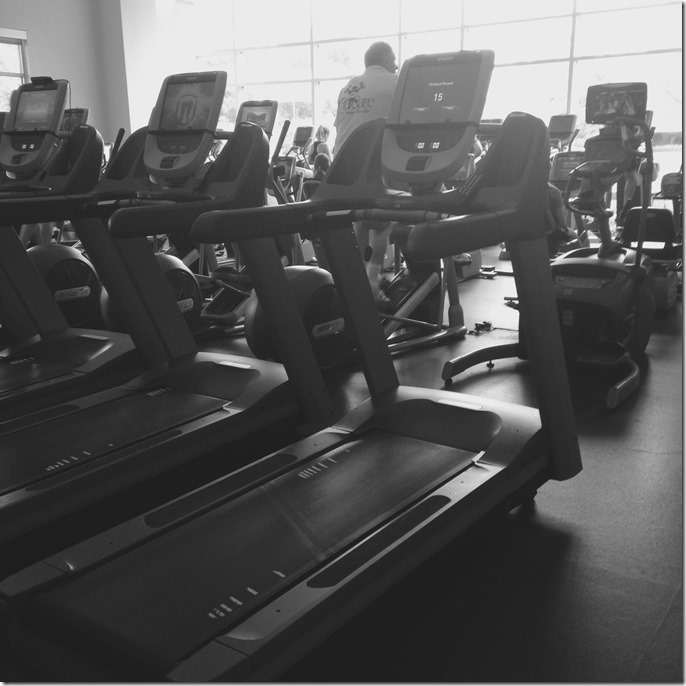 I killed it on the treadmill this morning. I did 3.0 miles in 24:53 – a lot of speedwork thrown into the mix. While I was running, I was thinking about how I always try to get the last treadmill in the line. I love to be on the edge and hate to be in between other runners in the middle. I also feel the same way about public toilets, hah.
What treadmill do you prefer to run on?