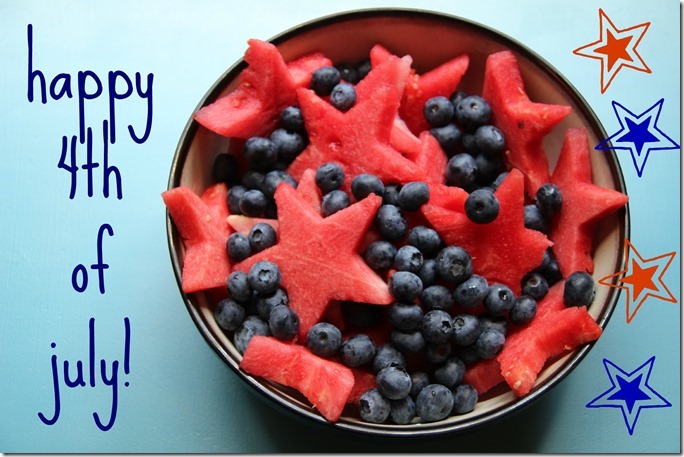 I hope my fellow Americans had a wonderful Fourth of July, and everyone emerged from the holiday with a belly packed with watermelon and a driveway full of scorch marks from fireworks! We sure had a grand day.
Things started off super early with the American Four Miler. This race has been moved – the name changed – several times, but it's always a fun time. My friends Brandi and Jen (and their husbands and kids) joined us. This year's course was challenging (lots and lots of hills), but I had a great race.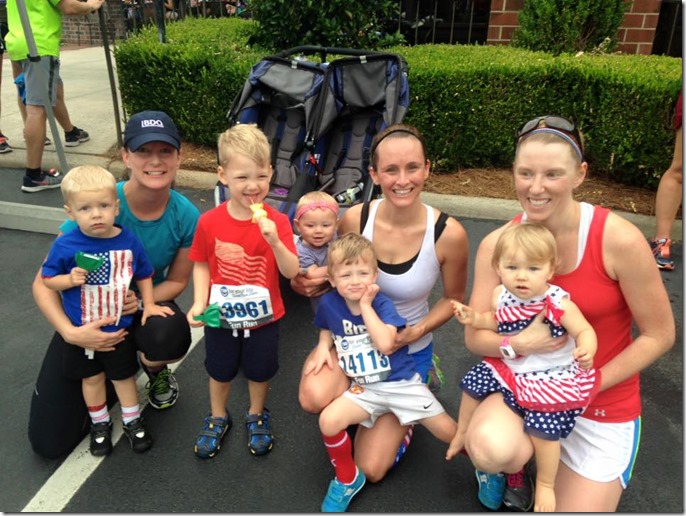 The last time I did this race was in 2013 when Henry was just over a year old. I pushed him in the stroller, and it took me about 40 minutes to finish.
This year, I went into the race thinking that I wanted to try and beat my 4-mile personal record, which is 32:51, or about a 8:12 pace. I thought red, white, and blue nails would make me bit faster!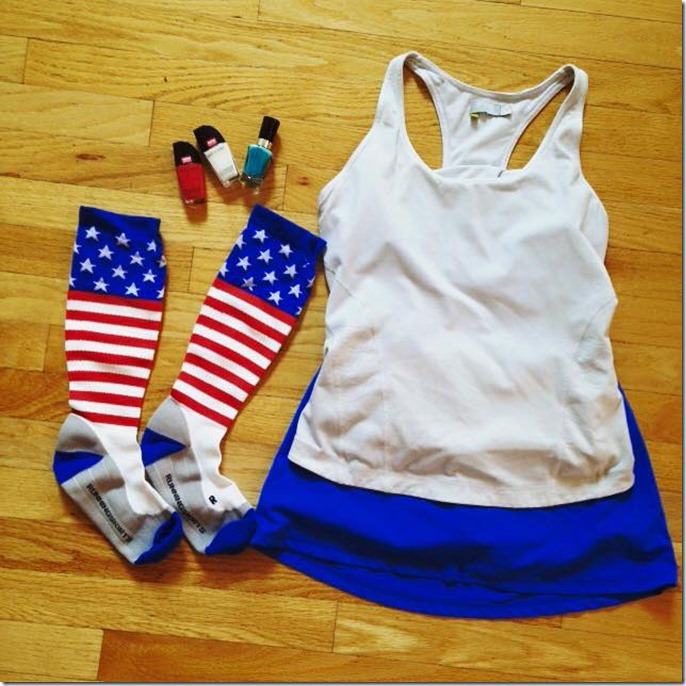 And if that didn't help, my star spangled banner socks certainly would speed me along!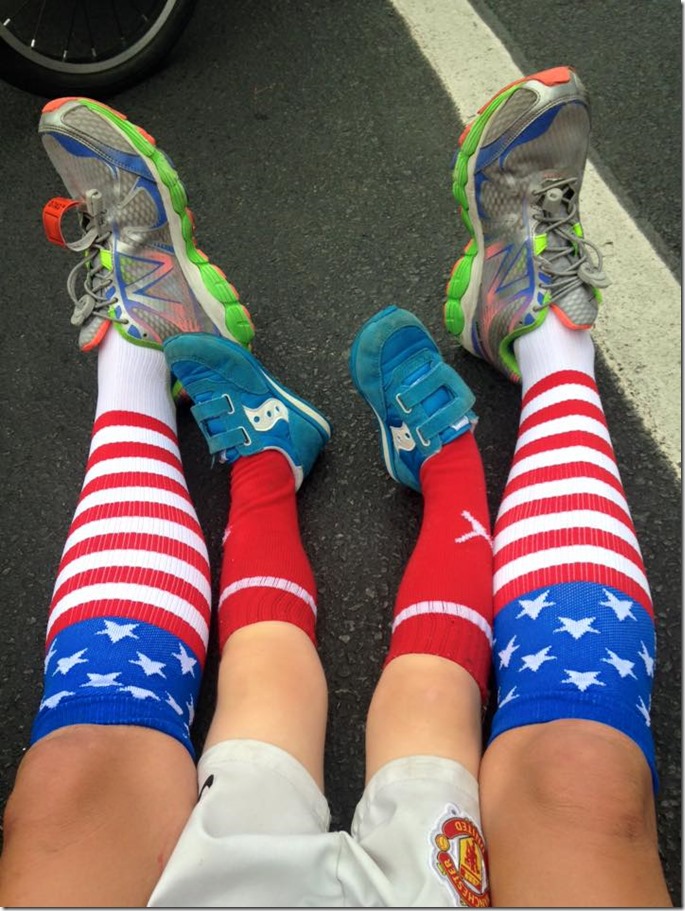 Hahah – well, the outfit didn't do the trick, but I did run a good race. I finished in 33:43 (8:26/mile). It was a HARD course. The first bit was straight uphill, and then there were hardly any long flat stretches. My plan was to only walk one time, through the water station (I've kind of decided it's worth the few extra seconds to actually get the water IN MY MOUTH as opposed to down the front of my shirt!), but I ended up also walking up a really big hill in mile 3. I probably came out too fast – my first two miles were 8:45 and 8:00 – but I managed to finish strong and feel really good about my effort. Maybe next year I'll beat my PR!
After I finished, I met up with the Husband, the kids, and Jen and Jeff, and we cheered on Brandi and Jay as they finished. Then we cheered for Harriette Thompson, the oldest woman in the WORLD to ever run a marathon! She's a local – pretty cool.
Up next – the kids' fun run!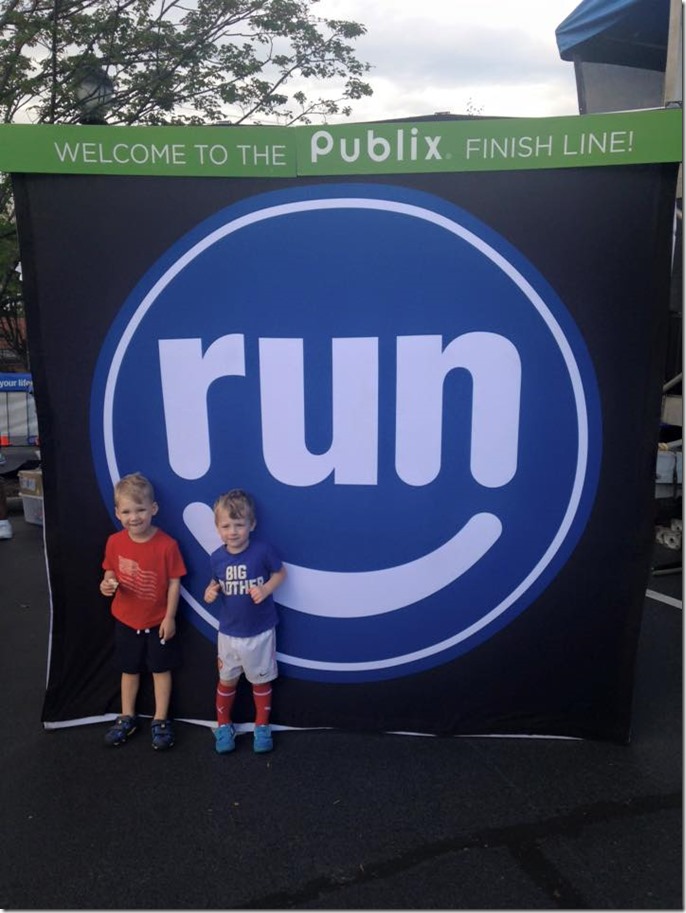 This summer, Henry has definitely gotten the idea of a race. He loves to run – and I have to say, he's actually really good at it. Super serious. And he trains pretty hard by running around my dining room table non-stop (seriously, I've counted him as he did 40 laps around the table). The one thing he needs to work on is pacing himself – I keep trying to explain this concept, but it sure is hard to convey to a 3 year old that they shouldn't sprint right out of the gate! Heck – I'm still trying to learn that myself…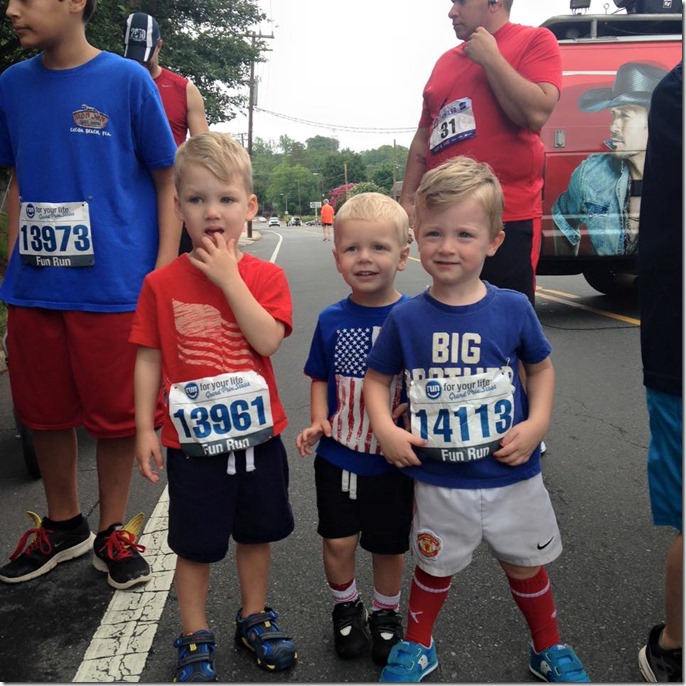 Kristien ran the one mile fun run with him. His plan was to carry Henry whenever needed a break. This is how the race went: Henry would sprint, Henry would ask Kristien to pick him up, Kristien would happily oblige him, Henry would scream, "RUN FASTER DADDY!," Kristien would try to sprint while carrying a 30-pound kid, Henry would scream, "LET ME DOWN DADDY!," Kristien would put him down, and the cycle would repeat itself. Hahahaha!
Kiddo finished strong though – check out that both-feet-off-the-ground action. He actually crossed the finish line and kept running and we all had to chase him down to make him stop.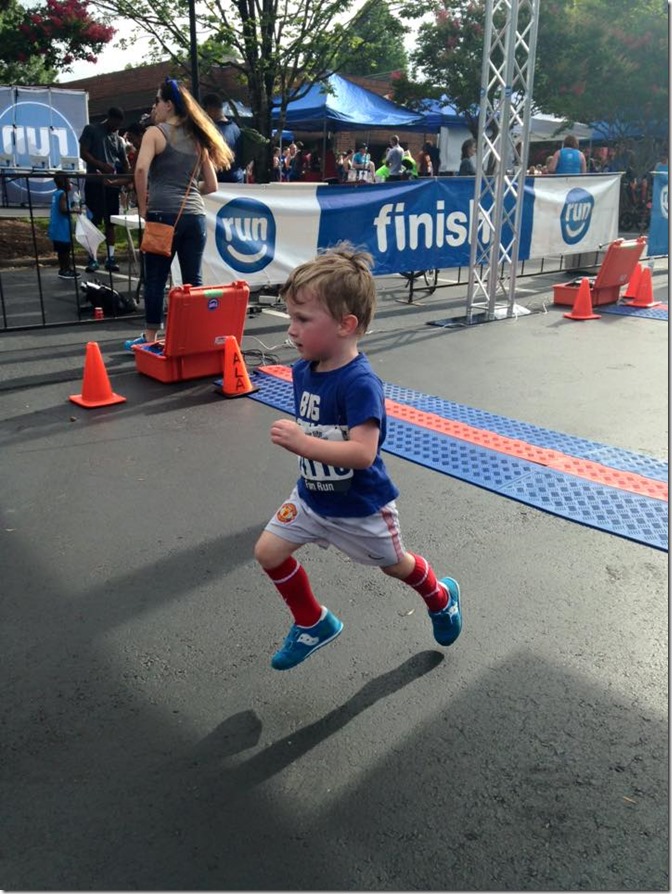 <3
Later that night, we met back up with our friends to set off fireworks. We only had one burnt finger from a sparkler accident, so I consider that a win.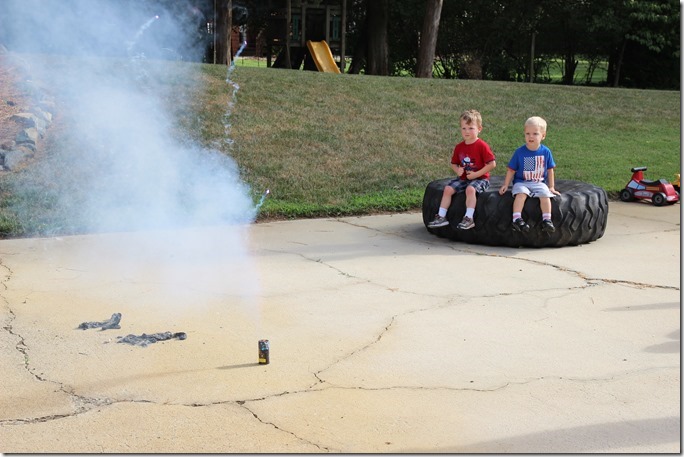 Hope you had a happy holiday, too!