Last Week's Workouts
Monday – Swim 1000 yards
Tuesday – Spin class + 1 mile run
Wednesday – 6.0 mile long run
Thursday – Rest / Ab workout (see below)
Friday – 2000 meter swim (see below)
Saturday – 4 mile RACE!
Sunday – 1 hour bike ride outside
GRAND TOTALS: 2915 meters of swimming, 1:45 hours of biking, 11 miles of running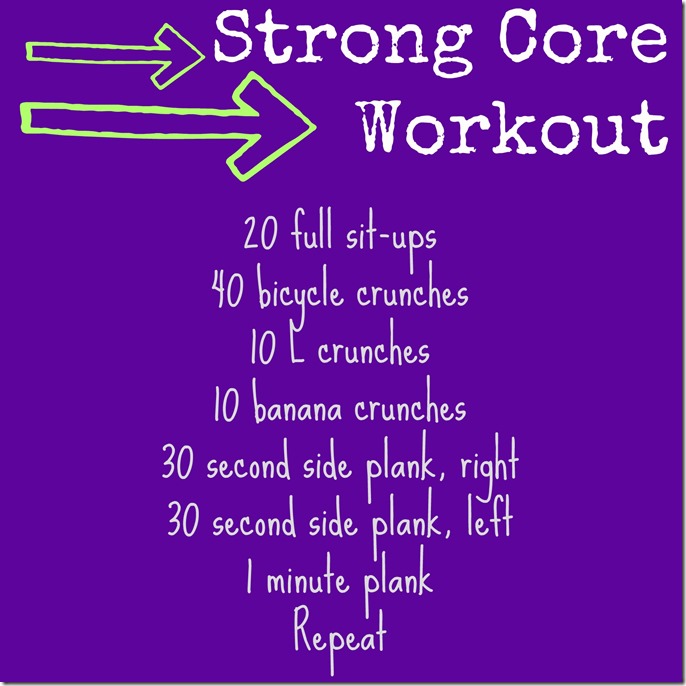 And here's that 2000 meter swim workout – this was a doozy.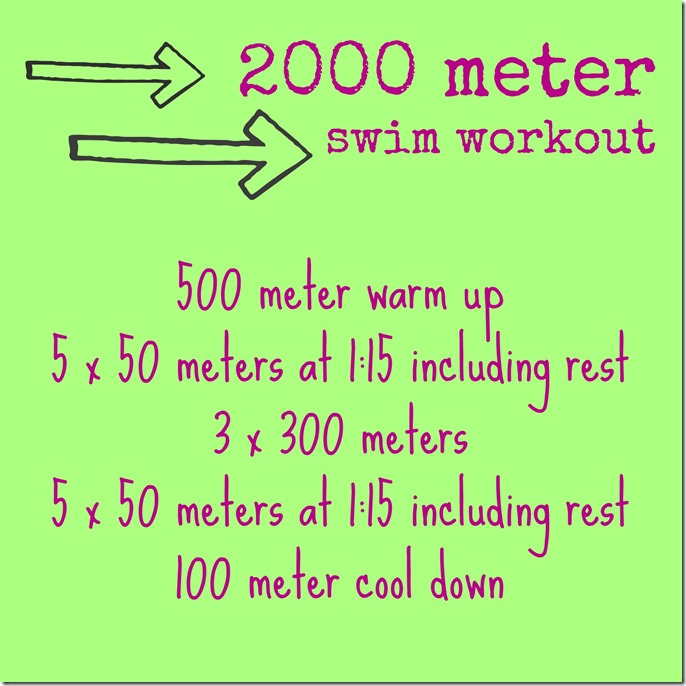 I'm starting to feel really good about my upcoming triathlon – just need to stay focus and remind myself that now is NOT the time to slack off!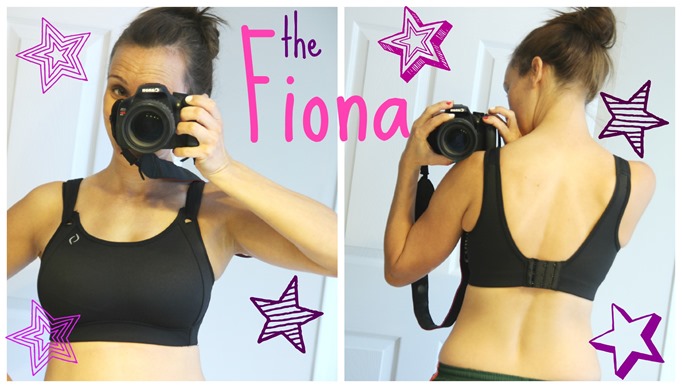 Alright – I have found another WONDERFUL sports bra. I must sing its praises! So, after Claire's birth, I bought an Enell sports bra, which I cannot recommend enough for women with larger chests. Here's my complete review of the Enell. In fact, I liked the Enell so much that, as I lost the baby weight, I bought it in a smaller size so I continue wearing it.
But recently, I was on a run with Brandi and she said, "Looks like it's time to retire the Enell!" Guess I was bouncing! It's crazy how your body continues to change six months after having a baby. Anyway, the smallest Enell no longer fit me – it was slightly too big in the band (and causing chafing) and the cups were a tad too loose. So I was on the hunt for a new bra. Many people recommended the Fiona by Moving Comfort, so I bought that (another popular one was the Juno by Moving Comfort).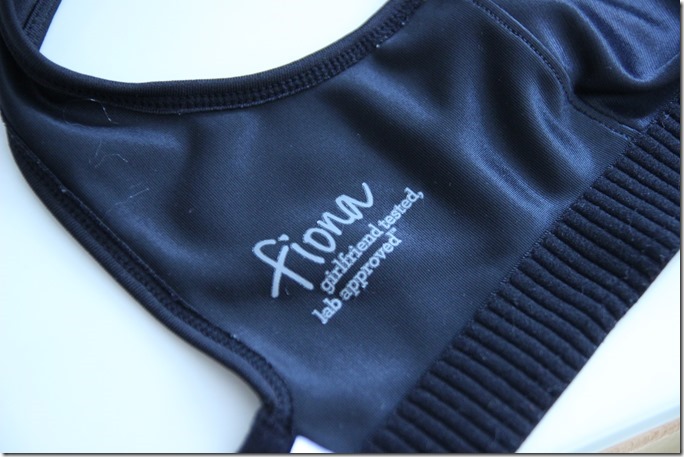 Things I love about the Fiona:
It's super supportive for high-impact activity.
The cups come up pretty high (not as high as the Enell, though) so you don't have awkward quad-boob (know what I mean?).
The straps are adjustable in the front of the bra, which really helps with bounce control and is convenient.
The back band is pretty wide.
The material is soft and sweat-wicking. I wore this bra in my 4-mile race, got really sweaty, and it didn't feel all damp and icky.
BONUS POINTS – the bra comes in a WIDE range of sizes for larger breasts. Everything from 30B to 40DD. So it doesn't go as large as the Enell, but it does go slightly smaller.
I know that I'll need to buy ANOTHER sports bra when I'm done breastfeeding, but now I know which one I'll get – another Fiona! It's a great bra.
Do you wear Moving Comfort bras, too? Like I said, I also heard awesome things about the Juno!