Good Morning!
Three Weird Facts About Me (why not?):
I cannot leave the house without sunglasses. If I were trapped on a deserted island and could only bring a few things, sunglasses would be right up there with a knife and a fire starter.
I hate to drink anything without a straw. A smoothie without a straw? Heck no.
I think I may have mild ESP, but it's only about bad stuff. Like I'll have a foreboding dream or wake-up in a bad mood and not realize what it means until it happens. I need to fine tune it AND figure out how to use it to win the lottery. Hah.
Breakfast!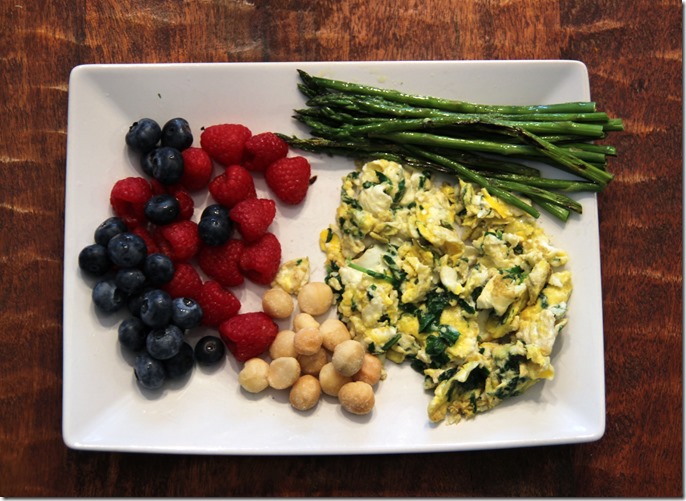 Henry is super into the USAT Triathlon magazine. He loves to look through it, especially because there are always articles about kid triathletes. <3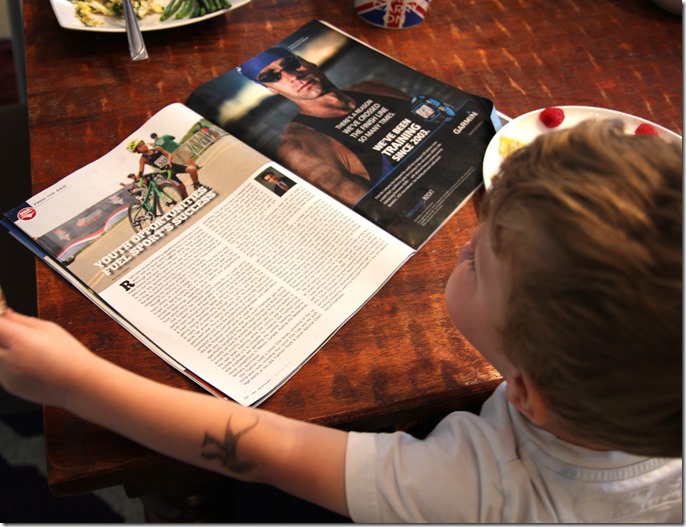 Oh, and I wanted to give you a brief Claire update! She is 7 months and 20 days old now.
Getting her first two teeth!
Can use a walker to slowly move around the room.
Babbles all the time. I'm pretty sure she makes a specific noise for blueberries and water.
Hair is turning a dark strawberry blonde. <3
Can crawl really fast now – I have to watch her constantly.
Looooves her daddy. When Kristien comes home from work, she barrels towards him for a hug.
Sleeping through the night and taking two naps during the day.
Weighs about 19 pounds.
LOVES FOOD. There's nothing she doesn't like, even steamed spinach.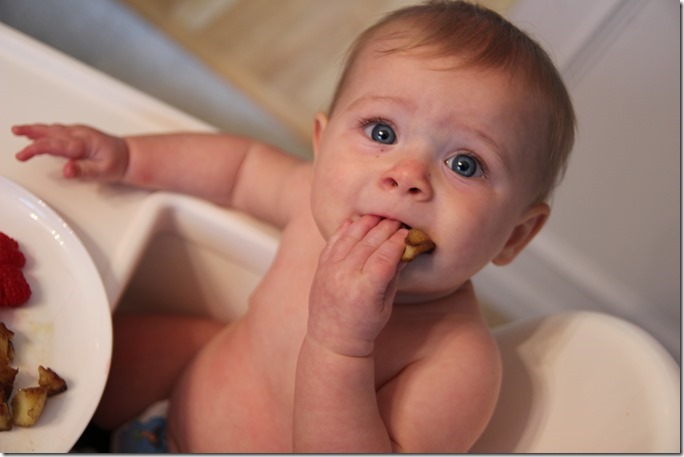 Here's what she ate for breakfast – she ate the whole thing, save for a few pieces that ended up on the floor. This is a bigger meal than Henry ate!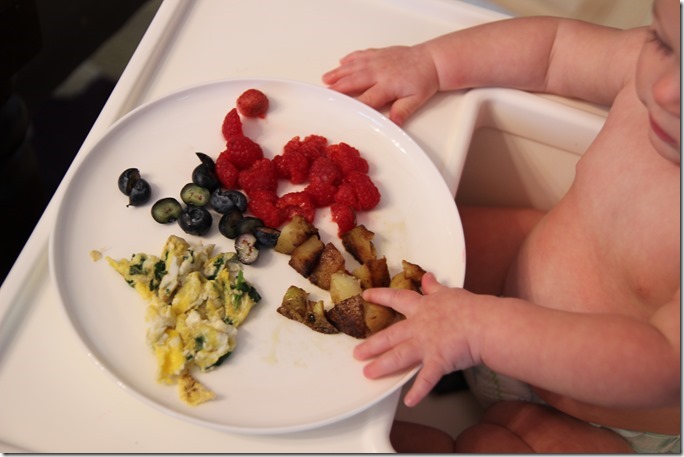 He has 2.5 years on her but is only 11 pounds heavier! It's fun to have an enthusiastic eater because Henry wasn't (and still isn't). He better start eating his veggies or she's gonna catch up. Hah.
Oh, what else? On Monday, I decided to put tri training to the side for a bit and did boot camp. It was a killer class to begin with, but after being out of class for a few weeks, it was doubly hard. It was a lot of cardio sprints. Whew.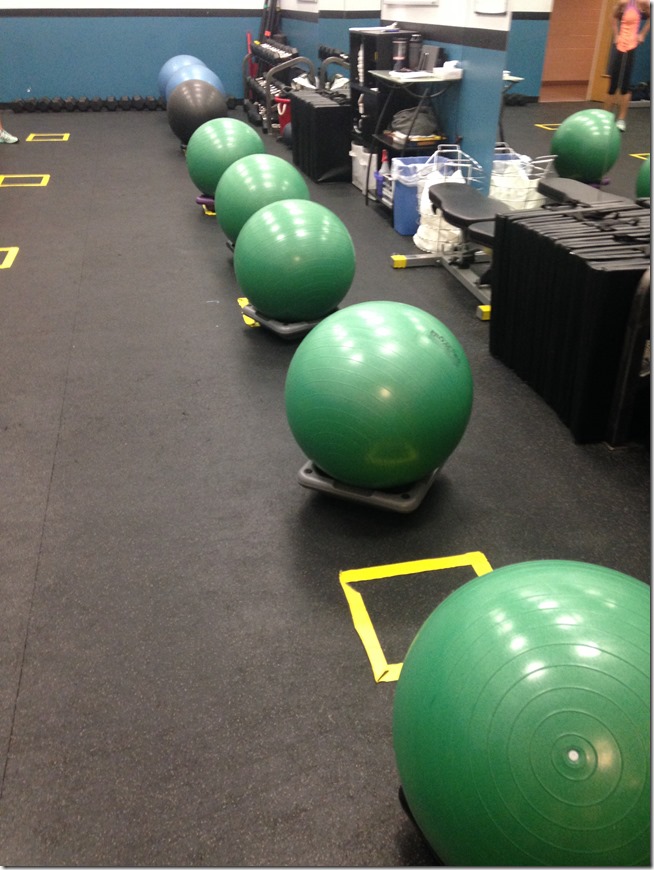 I've got a run on the books for later. Can't wait to hit that treadmill later – it's way too hot to run outside. AND my momma friends and I are going out to a swanky dinner later. So I've got a lot to look forward to, if I can only get through my work first!
Hope you have a productive day.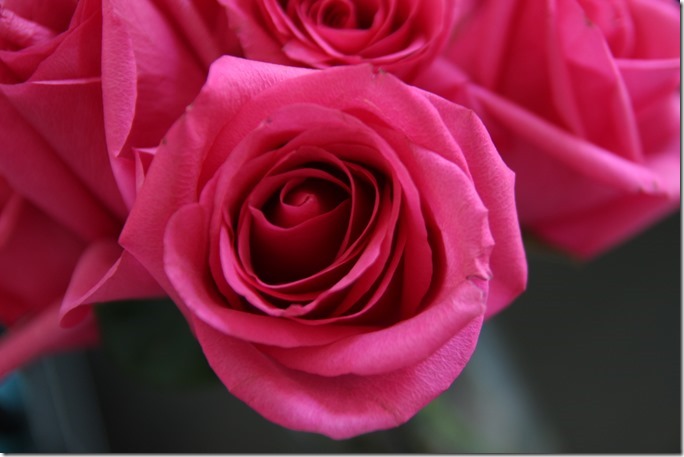 If you've got a Little One, I'd love to hear what they're doing at this stage, too!