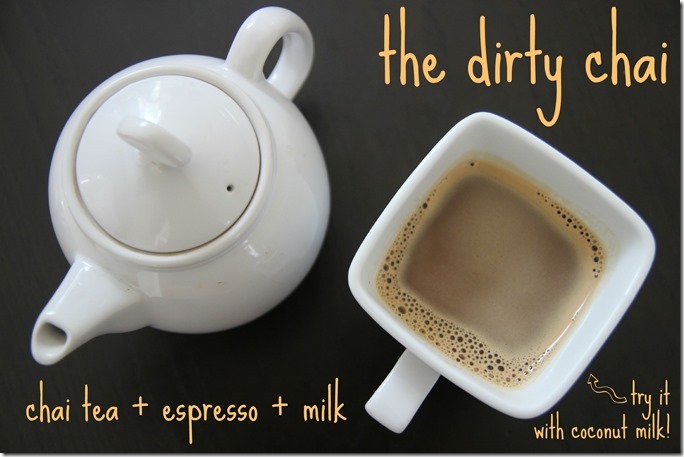 So I'm clearly all about the fun caffeine lately! I've been dying to tell you guys about the Dirty Chai since October. Do you remember when I went on a tour of the Celestial Seasonings factory in Boulder, Colorado? (By the way, if you're in that area, you should totally go on this free tour – it's really cool!)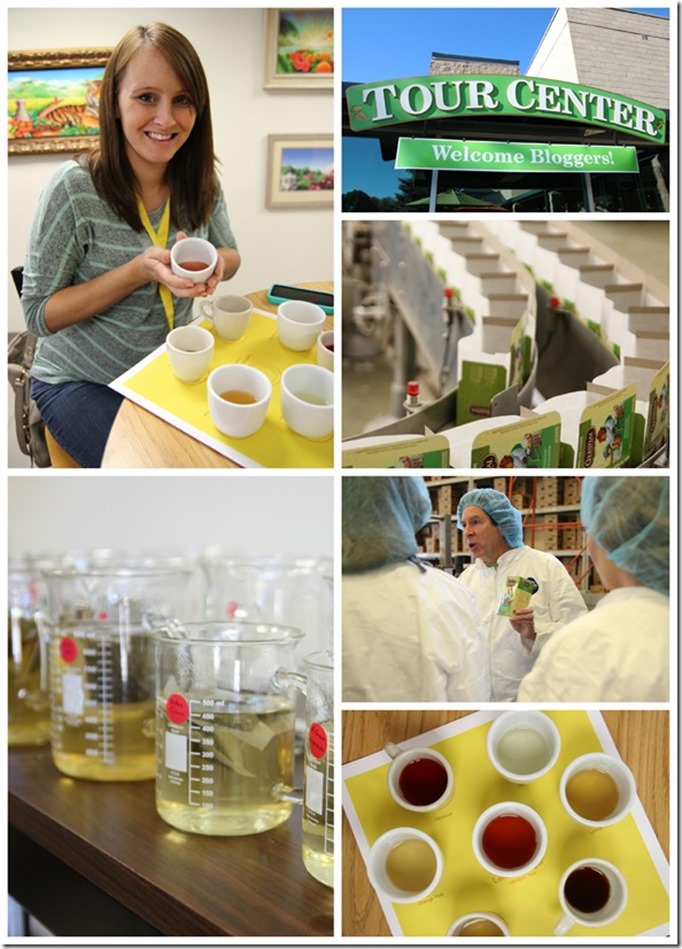 When I was on the tour, I got to learn about a new top-secret project. Well… it's not secret anymore – the new chai line is on the market, and you can taste it, too! The cool thing about Celestial Seasonings' new chai teas is that they come in a variety of formats, like Celestial lattes (available in both bottles and concentrates) and chai tea bags.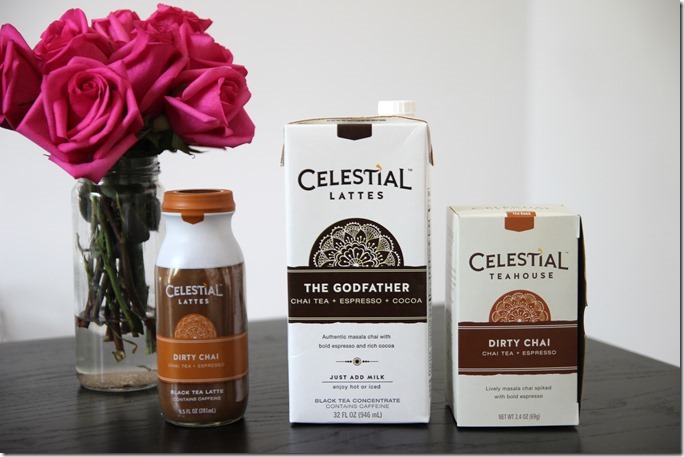 The tea bags come in these flavors: Dirty Chai, Coconut Thai Chai, and Mountain Chai + Decaf Mountain Chai. I am IN LOVE with the Dirty Chai. It's a combination of chai spice, black tea, and espresso… and it's SO delicious.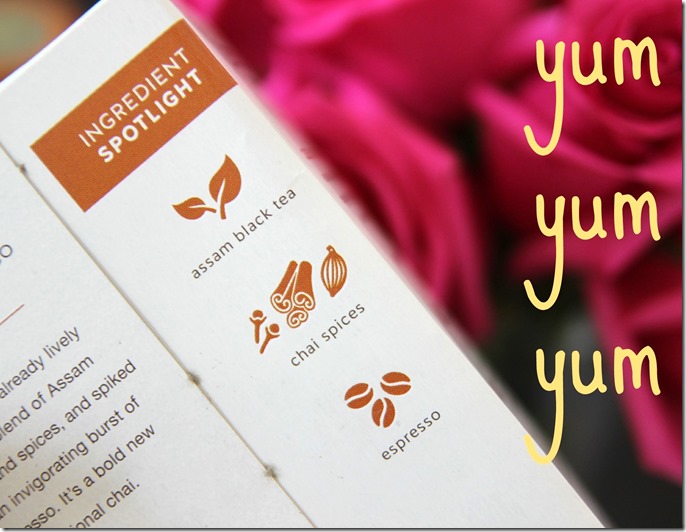 Fun story – Celestial Seasonings has a teahouse on the University of Boulder campus, and all the students were ordering Dirty Chais off the secret menu. So the factory went to the drawing board and perfected a tea bag that has almost all the elements of a Dirty Chai built into the bag. Neat, huh?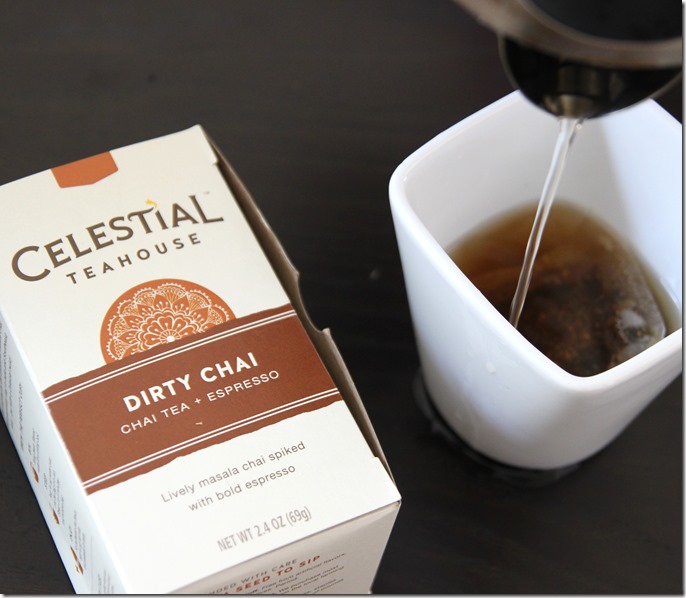 I've been adding Dirty Chai tea to warm coconut milk – it's really good.
The new bottles are great for on-the-go. And the concentrates allow you to easily create customized drinks with your choice of milk <— I felt like a barista whipping mine up! Flavors include the Dirty Chai, Mountain Chai, Matcha Green, and the Godfather, which is essentially a Dirty Chai with cocoa powder (!!). The Godfather tastes excellent chilled over ice with coconut milk. I think this blend is really tasty, but I prefer the bags so I can control the added sugar.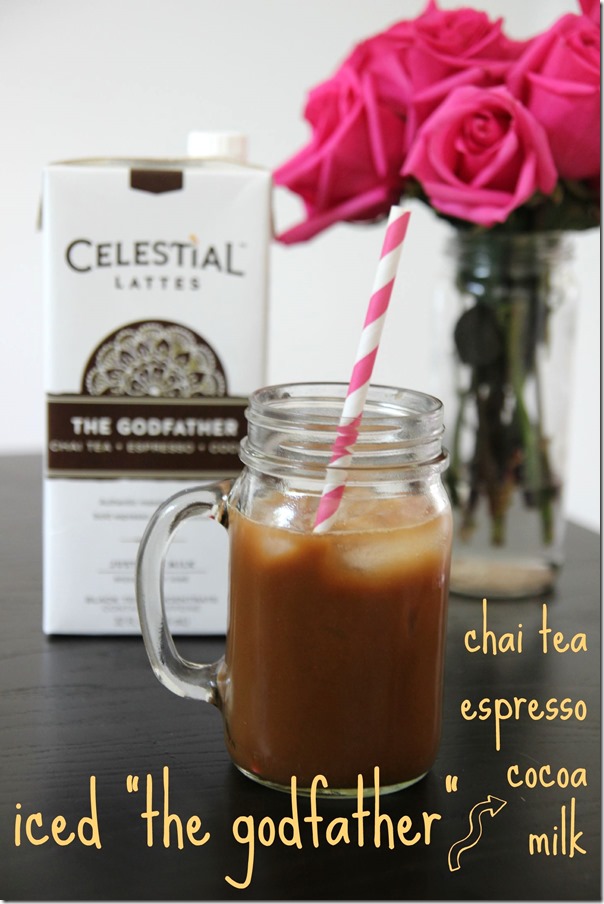 Want to know how long to brew tea for the best taste? Here's a great explanation by tea type!
And here's your chance to win an AMAZING prize pack to try all these teas, tea concentrates, and MORE!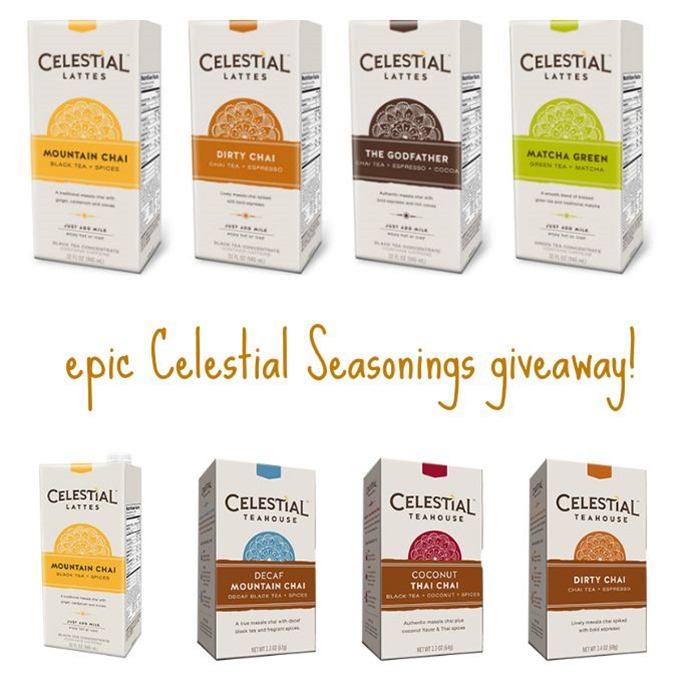 One reader will win a HUGE prize pack with so many delicious goodies. Use the widget below to enter. Good luck!
And happy tea drinking!
This post is sponsored by Celestial Seasonings. Thanks, as always, for reading sponsored posts and supporting my blog.