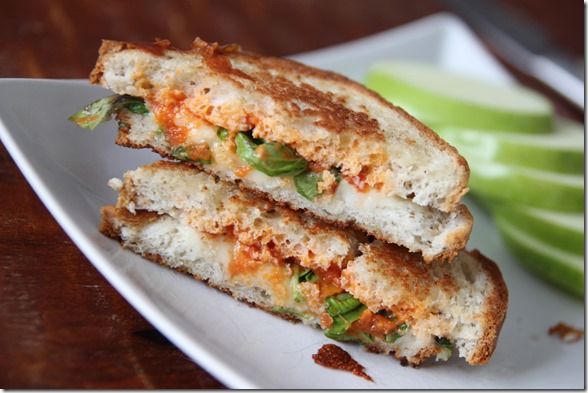 Things are… looking up! Not "great" yet but getting closer. After my not-so-fun weekend, I took some big steps to improve the situation on Monday. First things first: a date with my gym hot tub (so I could get a momma break and ease my aching body). Step two was getting my back adjusted again (feels almost perfect now), and then I just tried to take it easy for the rest of the afternoon.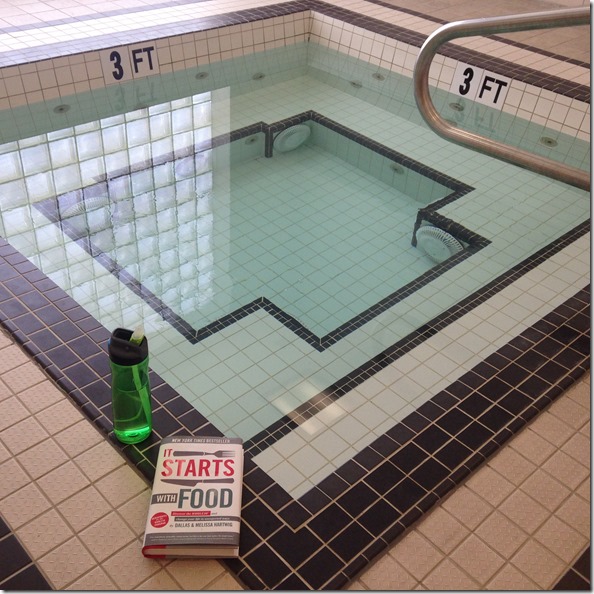 I have fallen SO far behind on Book a Week. I've read 18 books but there's 21 weeks – almost 22 – completed in 2015. I may have slipped too far behind to read 52 books in 2015, but I'm sure going to keep trying! I just finished up this one (which was super long <—a problem for Book a Week!).
Week 18: City of Bones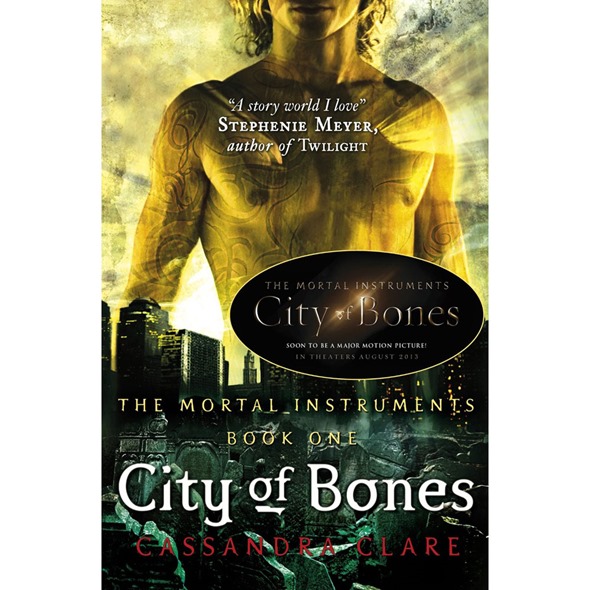 This book was actually my Mother's Day present from the Husband! He knows I like Young Adult fiction and also like series, so he thought this would be a good fit.
Description: "When fifteen-year-old Clary Fray heads out to the Pandemonium Club in New York City, she hardly expects to witness a murder—much less a murder committed by three teenagers covered with strange tattoos and brandishing bizarre weapons. Then the body disappears into thin air. It's hard to call the police when the murderers are invisible to everyone else and when there is nothing—not even a smear of blood—to show that a boy has died. Or was he a boy? This is Clary's first meeting with the Shadowhunters, warriors dedicated to ridding the earth of demons. It's also her first encounter with Jace, a Shadowhunter who looks a little like an angel and acts a lot like a jerk. Within twenty-four hours Clary is pulled into Jace's world with a vengeance, when her mother disappears and Clary herself is attacked by a demon. But why would demons be interested in ordinary mundanes like Clary and her mother? And how did Clary suddenly get the Sight? The Shadowhunters would like to know…"
My Rating: 2 out of 5 stars. Unfortunately I just didn't like it. Seemed formulaic (which I normally don't mind), and also didn't have me gripped and dying to continue the story… I put it down for days at a time sometimes. And I have no desire to read the rest of the books in the series, so… That says a lot. I think it was too "young" in "young adult" for me. Plus, one advantage to my Book a Week project is it is making me slightly more picky than normal (I usually love all books simply because they are books!).
Okay… let's talk about that sandwich.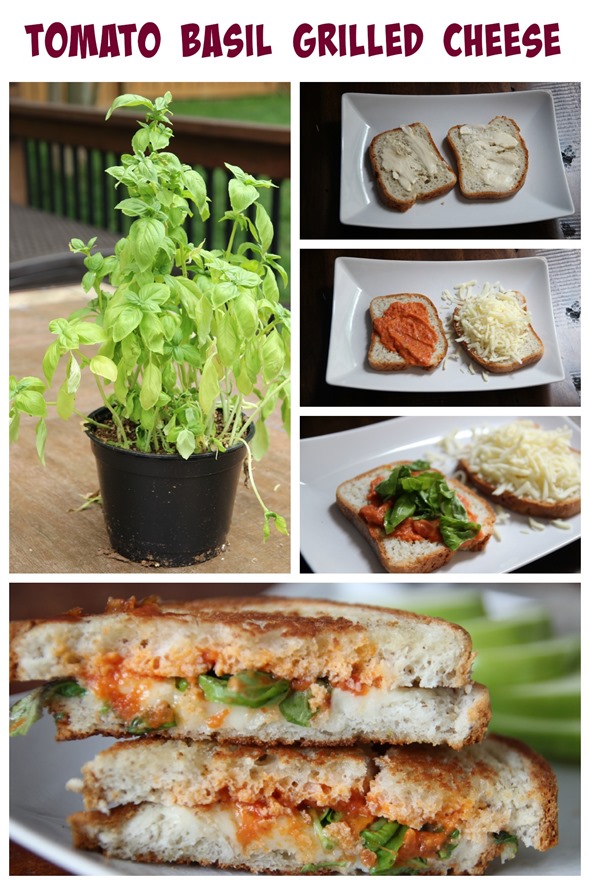 To make this awesome grilled cheese:
Butter one side of each slice of bread. Flip over.
On one slice, spoon some vodka pasta sauce. On the other, put a big pile of mozzarella cheese.
Top with fresh basil.
Proceed to pan-fry as you normally would.
PERFECTION. <— See, my week is already better than last week!