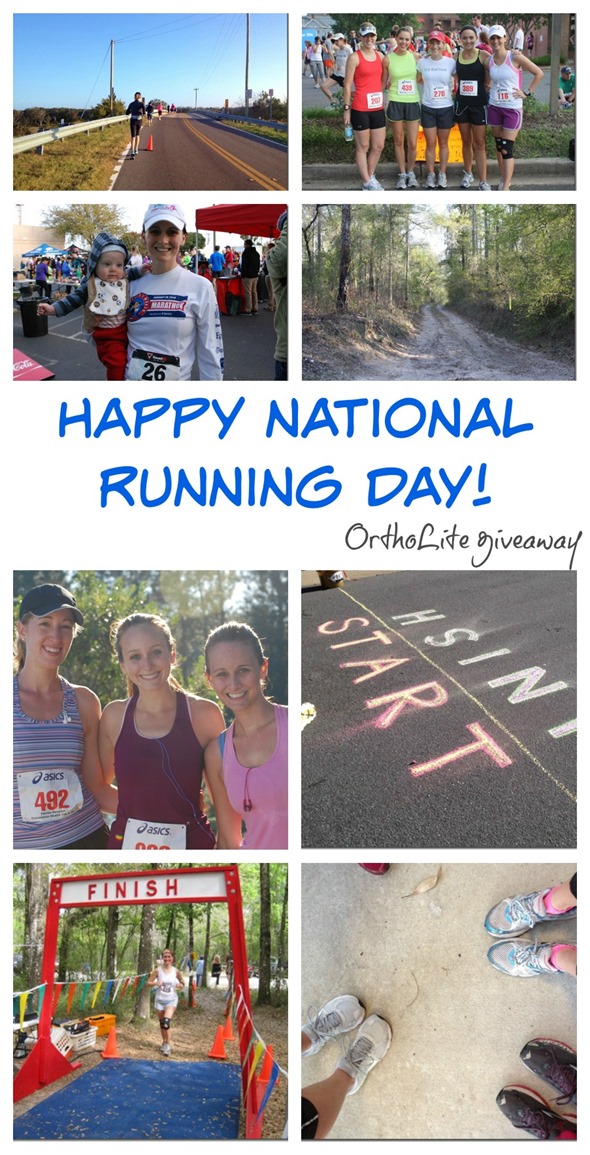 Happy National Running Day! I LOVE to run. I started running nine years ago in a quest to improve my physical health and mental outlook, and it really did change my life. I remember that first run so clearly – I made it only a few minutes before I found myself almost dry heaving on the sidewalk! "Running is HARD!" I thought… but I found myself lacing up my sneakers the very next day. Why? Well, it may be hard, but it's also really fun, especially as you see yourself grow and improve as a runner.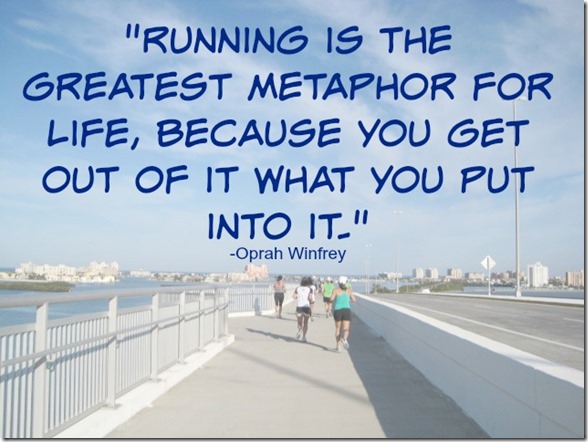 Tried-and-True Running Tip #1: Your gear matters. Sure, there's the extra bells and whistles that you don't need but is sure nice to have… But the quality of your basic gear matters. Right down to the insoles in your shoes.
OrthoLite foam technology can be found in over 200 million pairs of shoes, including popular running brands like Nike, Adidas, Reebok, New Balance, Asics, and more. You can figure out if your shoes already have OrthoLite insoles by inspecting the bottom of your shoe's insole – if you see little black flecks, those are pieces of recycled tire crumb, which is signature to the OrthoLite technology. Cool, huh?
OrthoLite insoles are a cost-effective way to upgrade your running shoes, providing cushioning, long-term structure, and breathability. I've run with OrthoLite insoles for a long time, and they really are quality insoles. My feet actually get HOTTER when I run in shoes without them – I love the breathability. I'm giving away three pairs of OrthoLite insoles so you can upgrade your running shoes, too! Simply use the widget below to tell me how you'll #RunOrthoLite on National Running Day.
Oh, and good news – in addition to the giveaway above, if you share a photo of your run TODAY (June 3), tag @OrthoLite and #RunOrthoLite on Facebook and Twitter and you'll be entered to one of three $100 American Express gift cards for new running gear + OrthoLite insoles – wahoo!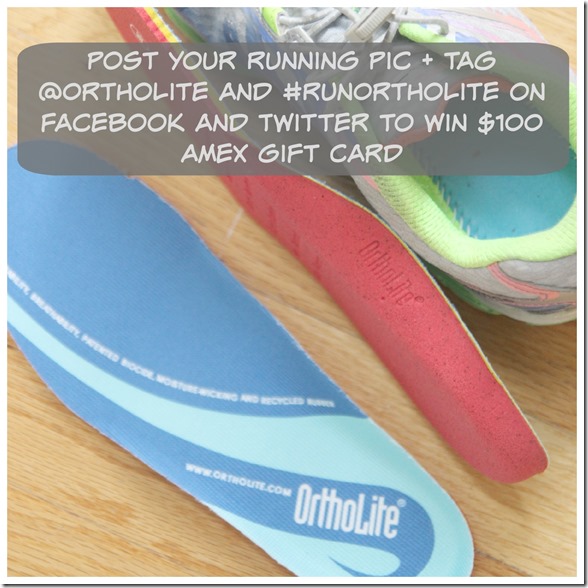 Tried-and-True Tip #2: Wear a hat! Why? Hats, in my humble opinion, are the perfect running accessory because they keep you comfortable in more ways than one. Hats keep the sun out of your eyes, protect the delicate skin around your face, keep your head warm in cold weather, keep the rain off your face in wet weather, and keep your hair from falling in your eyes. Get a sweat-wicking hat (or try a sweat-wicking visor, if you can't stand to have your entire head covered in the summer).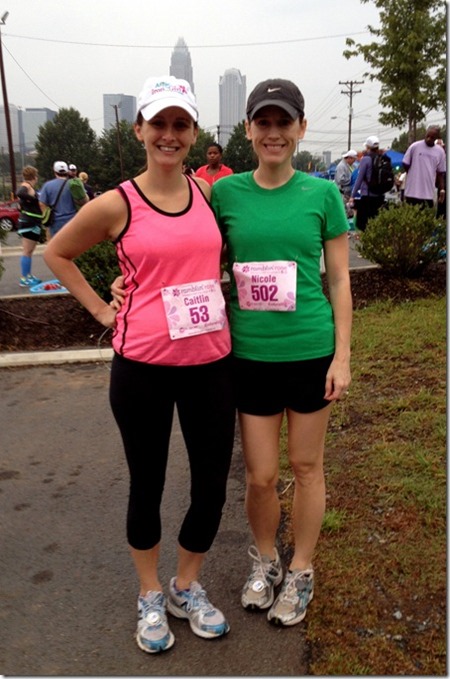 Tried-and-True Tip #3: Walking is okay. In fact, walking can be awesome (and your overall run time may actually increase!). I think a lot of newbies think that "real runners" don't take walking breaks, but that's simply not true. Heck, Jeff Galloway's entire running method is based on well-timed walking breaks! (For more on this subject, check out my post "Six Ways to Embrace the Walking Break.")
Tried-and-True Tip #4: Consider ditching the fancy watch… at least for one run a week. I used to run OBSESSIVELY with my Garmin GPS watch. But when training for a big race, I consistently couldn't get pace "up" where I wanted it to be. It made me sad and frustrated! So I stashed it in a drawer. And guess what? I really, really loved running without a watch. So much, in fact, that it's still in that drawer collecting dust. Time goals are great, but I think gadgets can suck a bit of the fun out of running. Never forget why you started to run in the first place – for the sheer JOY of it!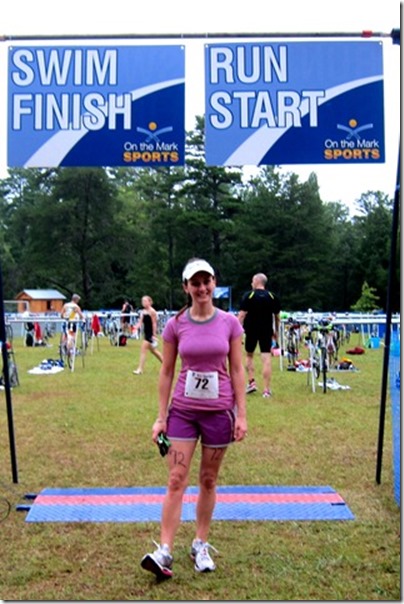 Tried-and-True Tip #5: If you want to be a better runner, treat your body right in all ways. Sleep. Eat well. Hydrate. Stretch. Spring for a massage every now and then. Don't beat yourself up when you don't hit your goals; celebrate really hard when you do. Thank your body for every single run.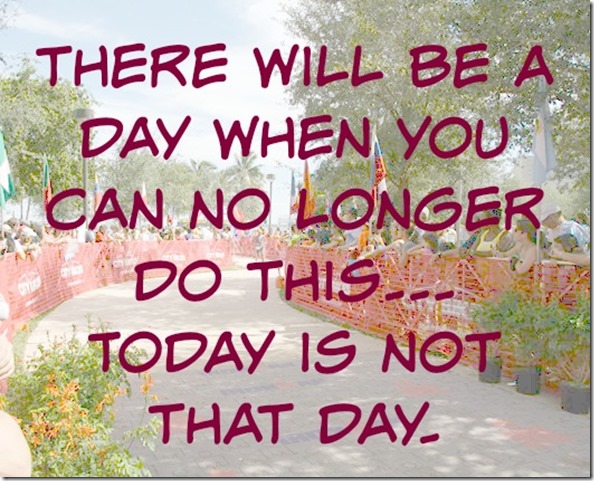 Visit OrthoLite.com to save on OrthoLite insoles! Use coupon code FITCOMFY for $5 off.
And remember to tag @OrthoLite and #RunOrthoLite on Facebook and Twitter to be entered to win a $100 American Express gift card for new running gear + OrthoLite insoles!
This post was sponsored by OrthoLite. Thanks, as always, for reading sponsored content. I really appreciate the support.