This post is sponsored by Sleep Innovations.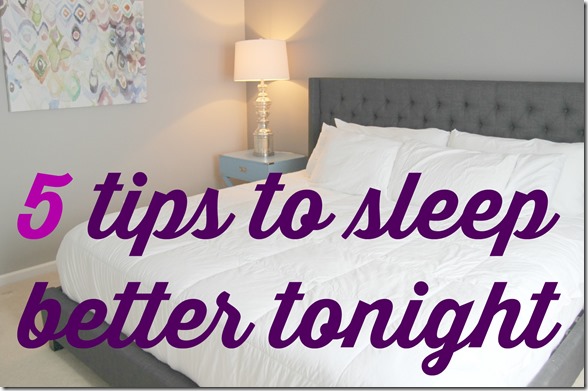 Sleep – precious sleep. As you guys know, I just renovated our bedroom to be more "hotel like" in quest of a better night's sleep. And guess what? It's working!
The couch has been downgraded – it's no longer my favorite place in the house. This room is! But I didn't just renovated the room for aesthetics – I did it for our health. Quality sleep has definitely been lacking in our house (and not just because of the kiddos!), and I knew it was time to prioritize better sleep. A better mattress, comfier pillows, a tranquil space = better space = a healthier and happier me. It was effort well spent!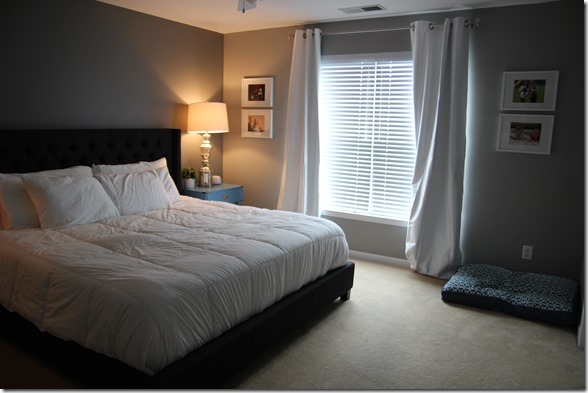 1) Get a better mattress and accessories.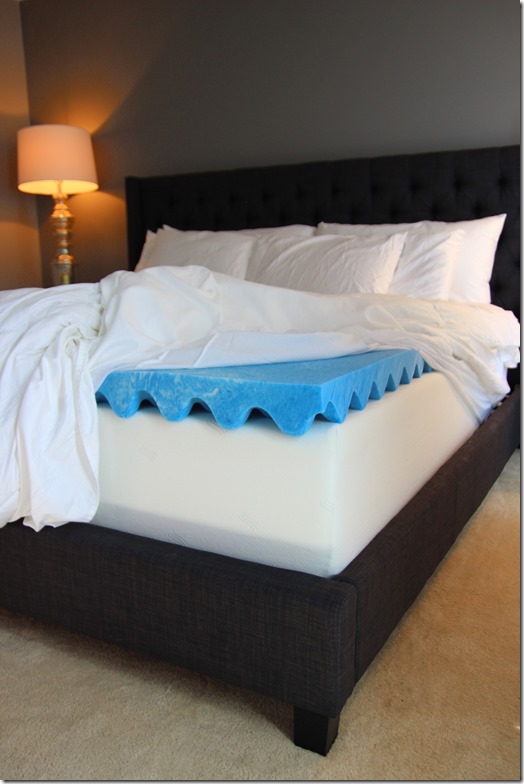 First things first – upgrade your mattress. I've been testing out Sleep Innovation's SureTemp 12" Mattress for several weeks and have nothing but fabulous things to say about this innovative foam mattress. I love a soft bed, but squishiness isn't really enough – a great mattress should hug your body, providing that pressure point relief. One big thing the Husband and I noticed about this mattress is that it eliminates motion transfer, which means we don't get bounced around when the other person flips over.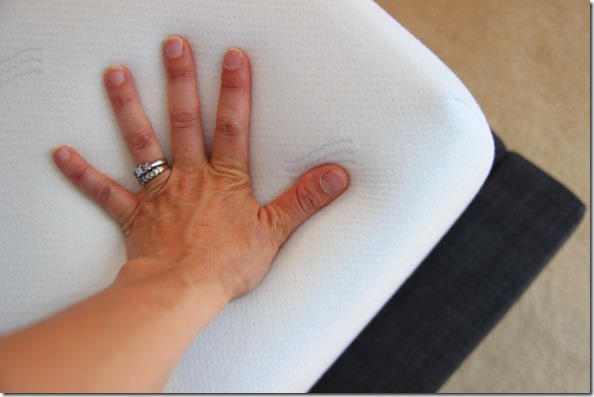 Oh – this is pretty cool… If you buy a Sleep Innovations mattress, look how it will be delivered to your home! They vacuum-pack it into a box, which made it super easy to get upstairs. And it was fun to watch it uncurl when we opened the wrapper!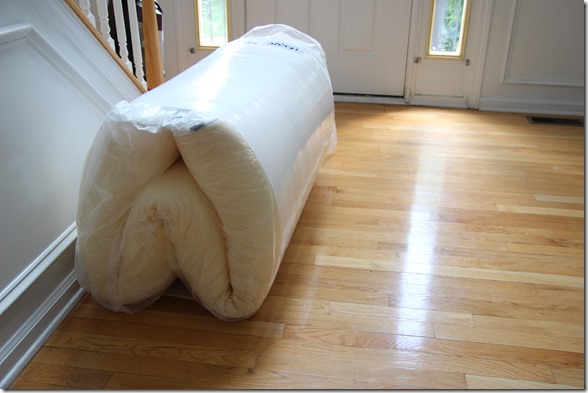 We tried sleeping on the mattress with the Sleep Innovations Gel Memory Foam Mattress Topper. Now, this is kind of similar to what we used to have on our old mattress, but way better. You can place it with the 3-inch thick memory foam air channels up or down (we preferred down). When you lay down on this topper, it's not an immediate sense of "Oh, squishy softness!" but more like a gel foam that slowly hugs your body. Amazing. Seriously – amazing. Also, it doesn't get hot like our old topper did.
Last – but not least – PILLOWS.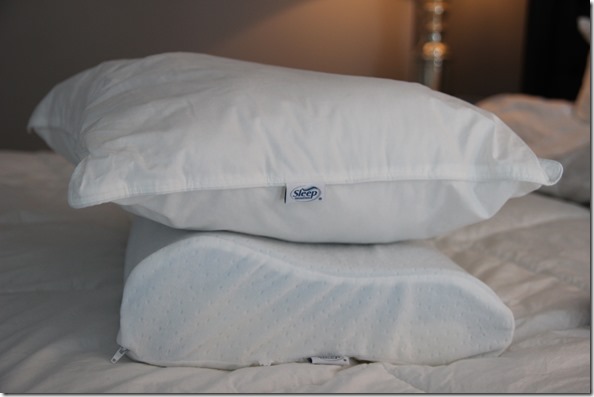 Kristien has been using the Sleep Innovations Cool Contour Memory Foam Pillow. He likes foam pillows that are firmer and hold their shape because it cradles his neck and lets his shoulder and back muscles relax. He gives this pillow two sleepy thumbs up, especially because it stays cool (his other foam pillow would get too hot, and he'd have to flip it).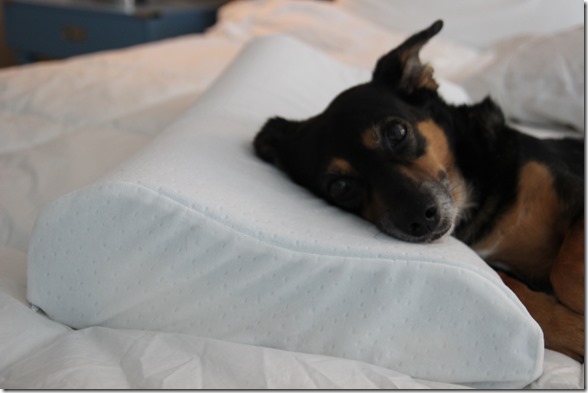 I tested out the Sleep Innovations Anti-Allergy Pillow. You can tell the cover is designed to reduce dust and mites (it's actually an all-natural, permanent fabric technology, not a chemical spray or anything). It took some time for me to get used to the height of this pillow (I like ridiculously flat pillows) but now I think it's a winner.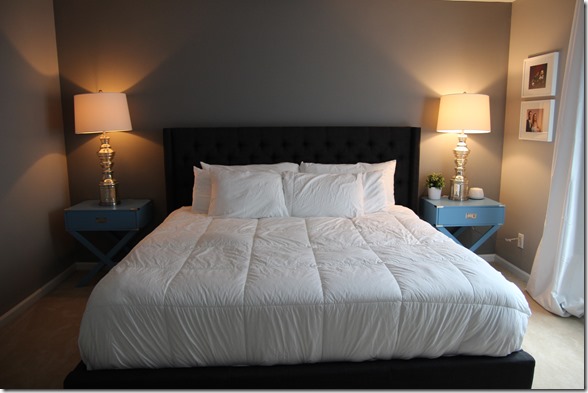 Other suggestions for a better night's sleep…
2) Get a BIGGER bed.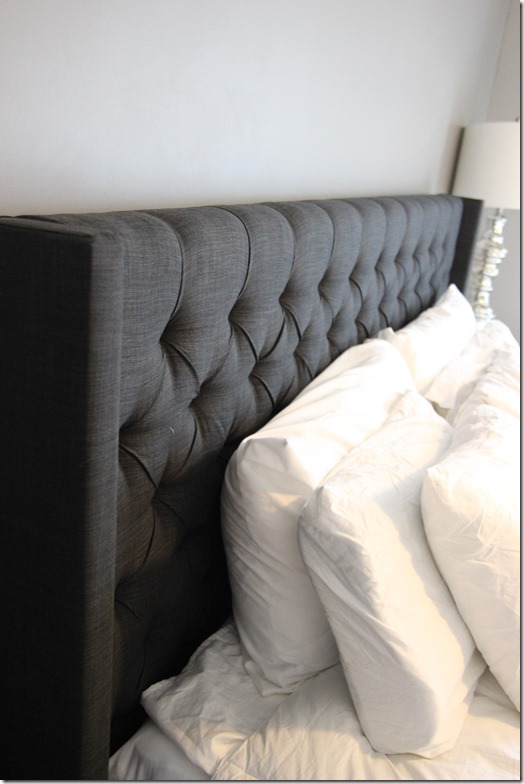 Switching from a Queen to a King was HUGE. No pun intended! It is so wonderful to have that extra space – we don't bang into each other in the middle of the night anymore.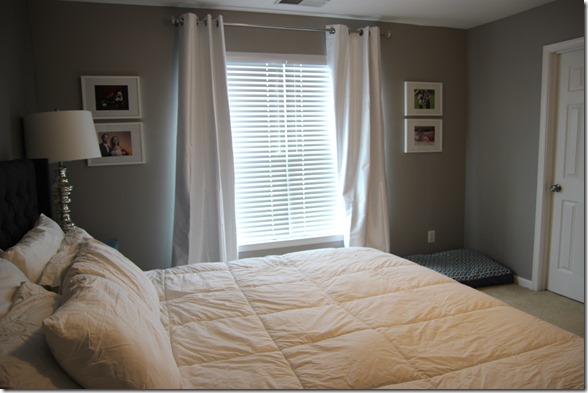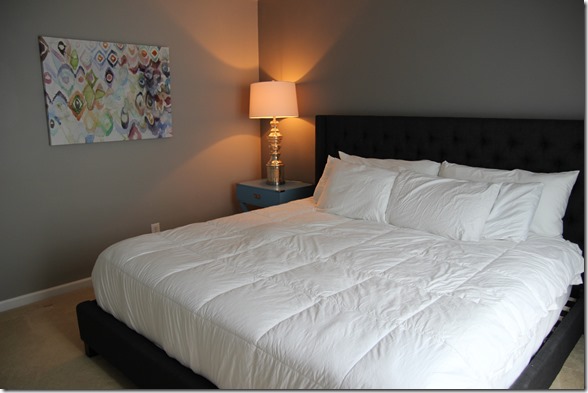 3) Use white noise.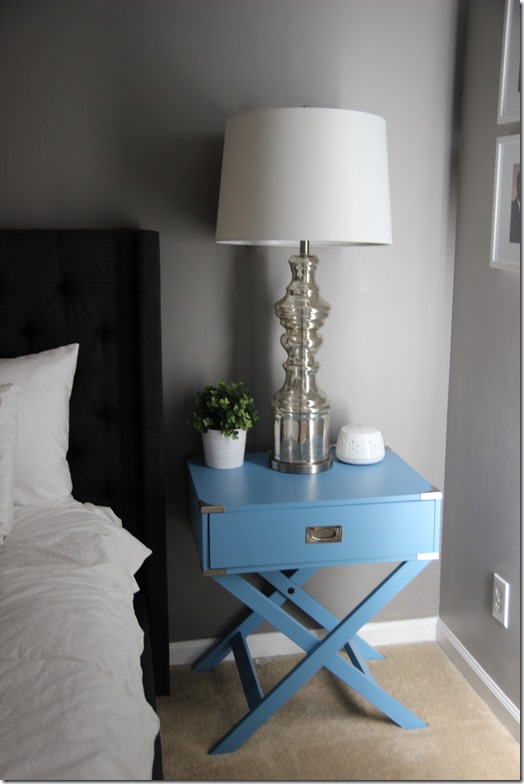 I've blogged about this little desktop white noise machine before – I love it so much!
4) Buy blackout curtains.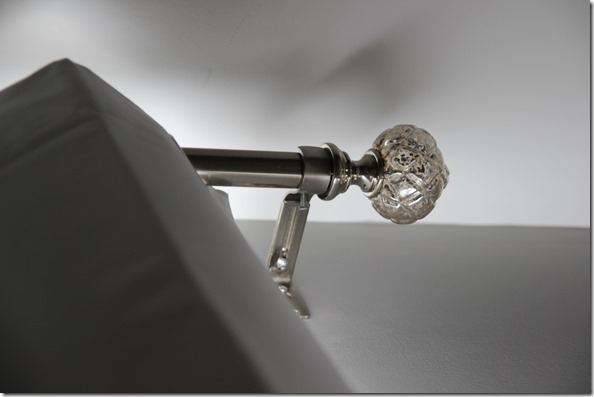 Blackout curtains are clutch, especially during the summer. Not only do they keep your room dark, but they also really help keep your room's temperature cool, which is also essential for a good night's sleep! Our room's new design required white curtains; you wouldn't think could be very good at blacking out sunlight. I took a chance and bought these and absolutely love them! They don't work as well as a darker curtain, but they are still very, very effective.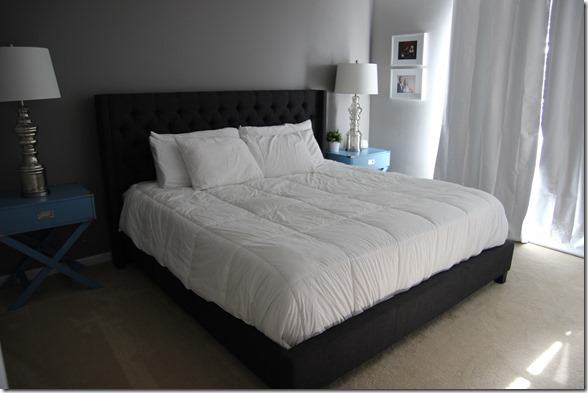 5) Get your pets on the floor.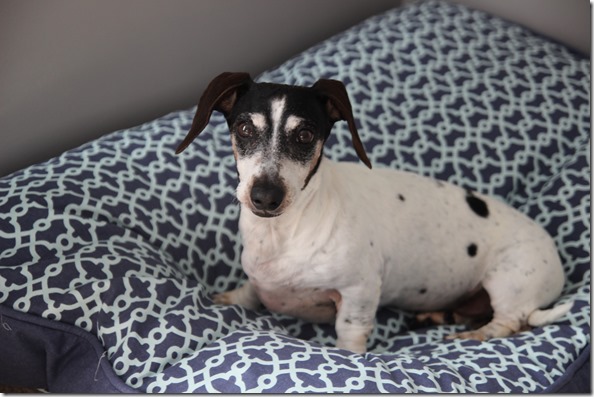 Now, here's one battle that has been well-documented on the blog! We finally trained both dogs to not sleep in our bed. We love to cuddle them, but it was a big problem – they'd toss and turn and wake us up throughout the night (I have two kids, I have enough wake-ups!). As part of the redesign, Maggie got a new bed (James actually prefers to sleep on the couch now that he's out of the bed, which I don't mind because it's probably better for security). I tuck her in with a big, soft blankie, and she loves it!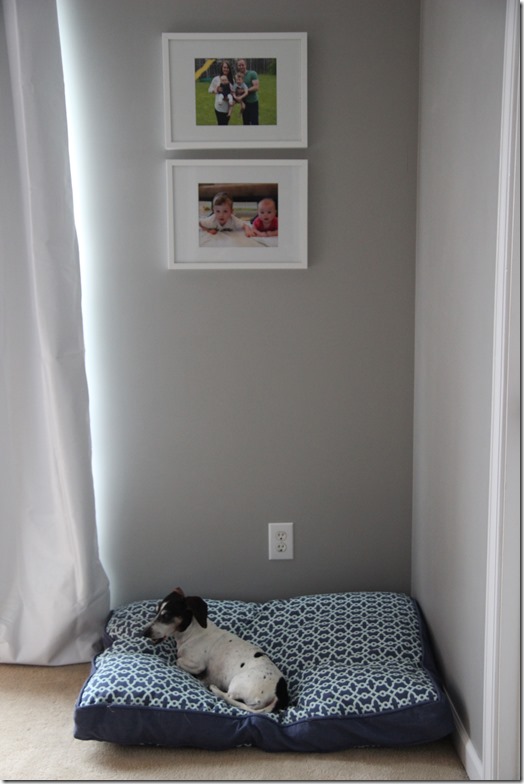 Here's where we bought all of our room's accessories:
The beautiful tufted gray linen bed is from Overstock.
The blue side tables (which come in a lot of other fun colors!) are also from Overstock.
The mercury glass lamps is from Home Goods.
Our white noise machine is from Amazon.
All the bed linens were found at Home Goods.
The little plant and ceramic pot is from IKEA.
Maggie's new bed is also from Home Goods.
The silver and mercury glass curtain rod is from Home Depot.
The blackout curtains are from Amazon.
The large white picture frames are from IKEA.
And the painting is from Home Goods.
But the comfortable mattress, wonderful topper, and amazing pillows were all courtesy of Sleep Innovations – and here's your change to win one of the pillows for yourself! Use the widget below to enter to win.
Sweet Dreams!
To purchase Sleep Innovations products, visit their Amazon page. And also check them out on Twitter, Pinterest, and Facebook.