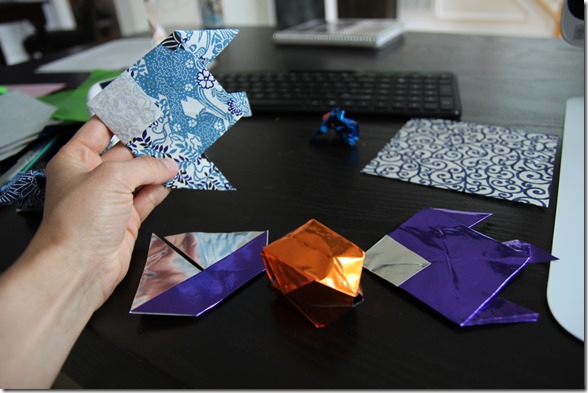 I have always obsessed with origami, but the art of folding paper falls into the category of "things I'd love to do but don't have the time to figure out." But remember when I told you all about my new computer, the Sprout? <—here's my review of the immersive computer with two touchable workspaces. Well, I noticed the Sprout comes with an app that teaches you how to fold origami, and I knew right away that I wanted to use it to create some Operation Beautiful origami notes.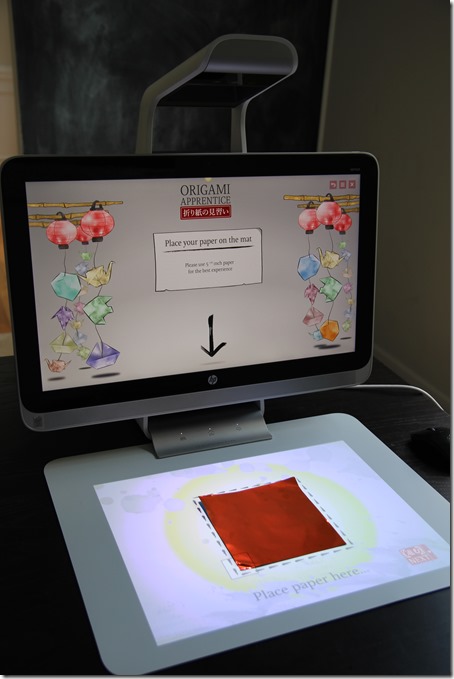 The app uses the top camera to project folding guides onto the touch mat, but the instructions also appear on the main computer screen.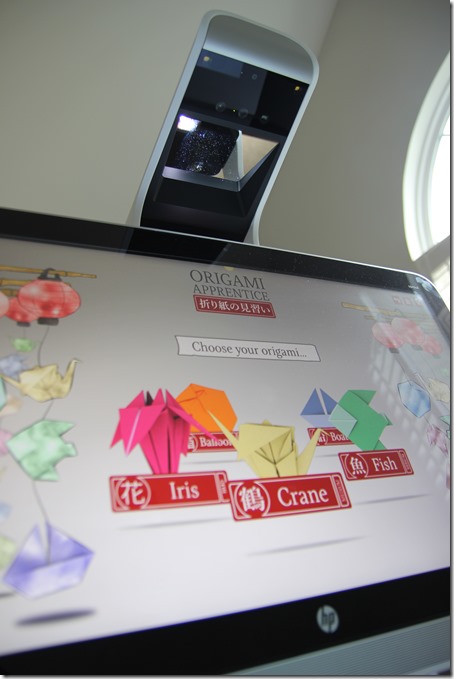 Seeing the visual two different ways made folding the paper a lot easier, but it was still challenging – origami is hard! I have a lot more respect for those paper cranes now…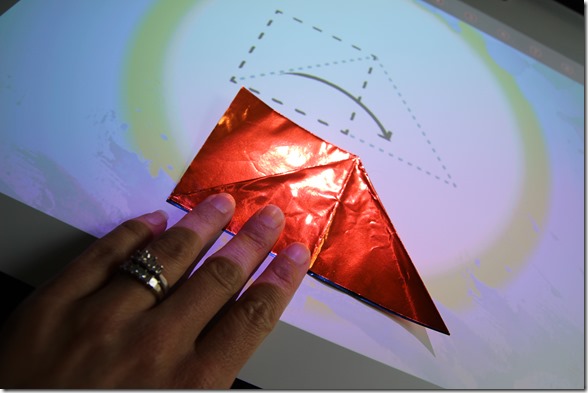 I've been folding about one origami a night, and I have to say – the 10 minutes or so it takes to complete the ritual is really, really satisfying and stress-relieving. I was pretty surprised at how relaxing it was, actually – it's lovely to just sit and fold and press and fold and press.
I ended up tackling all the "easy" or "medium" folds on the app. The "hard" level one totally stumped me – I need more practice! I only wish the app came with even more origami designs because, like I said, it was so fun. Here's what I created…
A fish – this one was my favorite to do! I left this on a bathroom mirror.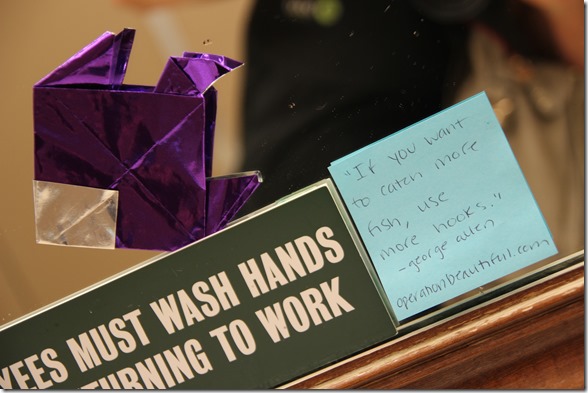 "If you want to catch more fish, use more hooks."
Another fish – this one was left on the changing table in the bathroom.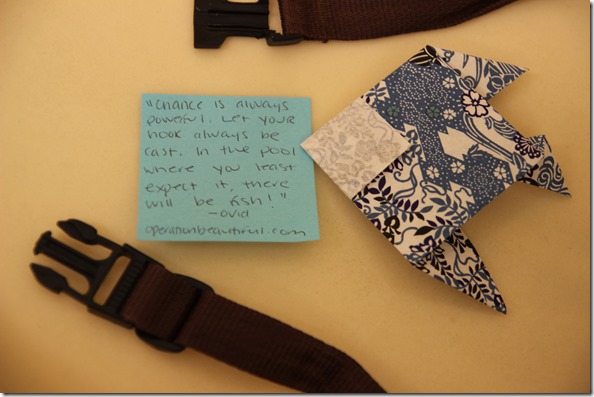 "Chance is always powerful. Let your hook always be cast. In the pool where you least expect it, there will be fish!"
A balloon on the bookshelf in Barnes and Noble. This origami was hard to photograph because of the shiny paper, but it's so cool because you actually blow up the balloon once it's all folded!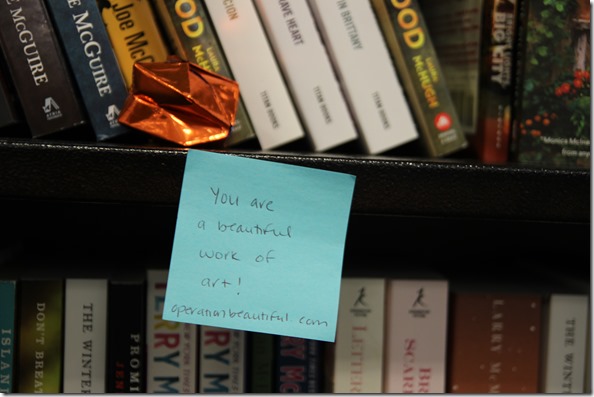 "You are a beautiful work of art."
And last, but not least, I learned to fold a boat. Left this one on the drinking fountain.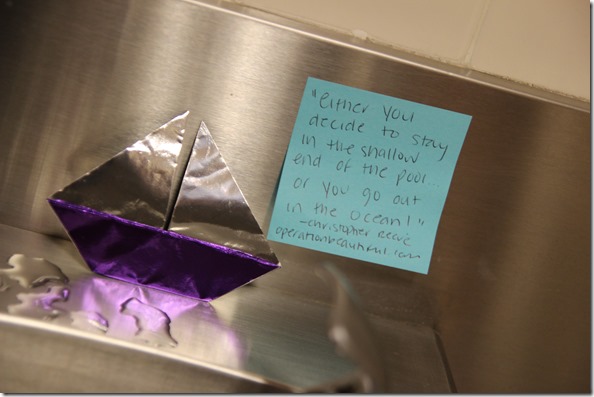 "Either you decide to stay in the shallow end of the pool or you go out in the ocean."
Operation Beautiful on Facebook for more quotes and pictures
This post is sponsored by HP. Thank you so much for reading sponsored content. It's how I support my family, and I appreciate your readership a lot!