Week 15: At The Water's Edge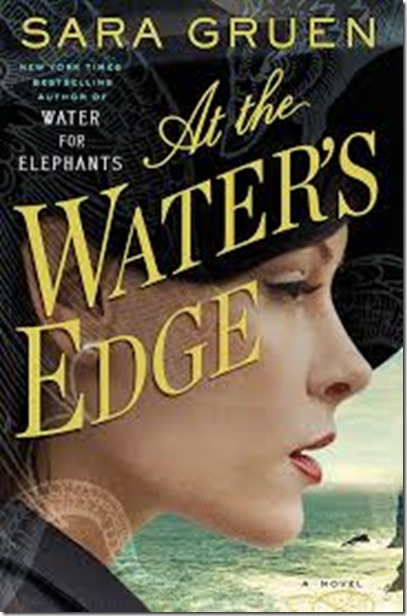 This book was written by Sara Gruen, who also wrote Water For Elephants. "In this thrilling new novel from the author of Water for Elephants, Sara Gruen again demonstrates her talent for creating spellbinding period pieces. At the Water's Edge is a gripping and poignant love story about a privileged young woman's awakening as she experiences the devastation of World War II in a tiny village in the Scottish Highlands."
I REALLY liked this book. The writing was great, the characters were super interesting, and there were some awesome plot twists. It was one of those wonderful novels that you can't put down because you feel like the characters are so real. Also – ROMANCE! I haven't read a romance novel so far this year, and this one had just enough sweetness.
My Rating: 5 out of 5 – I bet this becomes a movie!
Week 16: Teaching Montessori In the Home – the Preschool Years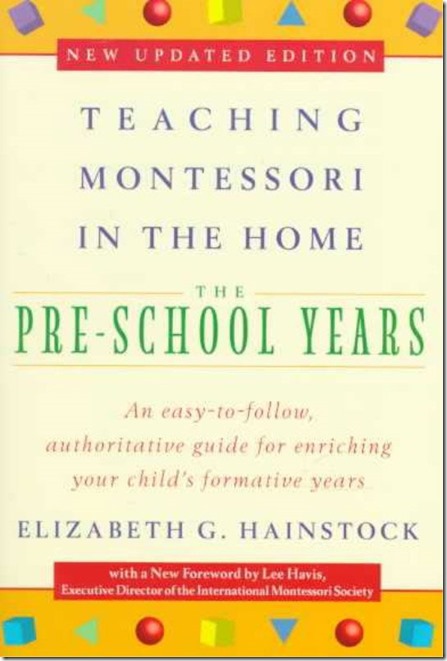 This is a book that I've had and flipped through occassionally for a while, but I just sat down and read the whole thing cover to cover. I discovered Montessori a little late with Henry, although I try to incorporate stuff now, but would like to do more Montessori-style stuff with Claire from the beginning. I dream of sending them both to Montessori preschool but $$$!
Anyway – this book has tons of ideas for introducing Montessori concepts in the home. Some are more "schoolish" but many are "practical life" concepts, which I like the most anyway. This book is very short but detailed and has good explanations for presenting concepts to young children.
My Rating: 3 out of 5. Handy to have, but you could probably learn most of this on the Internet.
Week 17: Whole 30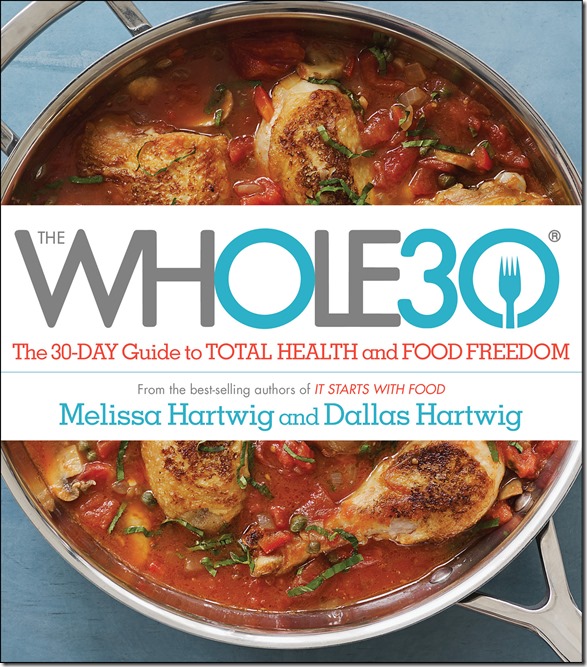 I found the Whole 30 program via Instagram (the #Whole30 and #Whole30Results hashtags are really fun). The food philosophy is similar to paleo, but Whole 30 is very much focused on the emotional aspect of eating. Over 30 days, the program works to readjust both your taste buds and mind to eating less processed foods.
"The Whole30 [is] a stand-alone, step-by-step plan to break unhealthy habits, reduce cravings, improve digestion, and strengthen your immune system. The Whole30 features more than 100 chef-developed recipes, like Chimichurri Beef Kabobs and Halibut with Citrus Ginger Glaze, designed to build your confidence in the kitchen and inspire your taste buds. The book also includes real-life success stories, community resources, and an extensive FAQ to give you the support you need on your journey to "food freedom."
I REALLY liked this book – so much that I'm reading the prequel, It Starts With Food, for Week 18. As a vegetarian, there is a HUGE chunk of recipes that don't apply to me, but there are also loads and loads that do. I've been eating "Whole 30ish" for some meals and have to say that there's something to it for sure… I feel great physically after those meals!
My Rating: 5 out of 5 stars. Written in a fun voice with tons of great info, although much of it is republished from the Whole30.com website. Lots of awesome recipes, too!
Rest of Book a Week.
What are you reading right now?