Training Buddy Brandi and I are doing more and more of our swims outside. It's so nice! But I really need to think of a sun protection solution – my sunscreen comes right off, and I end up with all sorts of crazy tan lines. Maybe I need a rash guard shirt like Henry and Claire wear?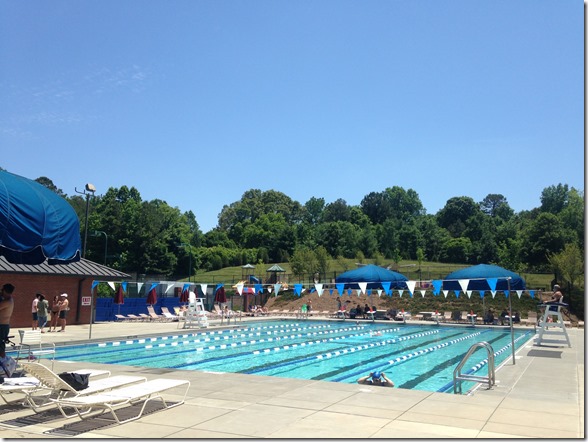 Brandi is super organized and always keeps a few workouts in her gym bag. Once we pick our swim, we put it in a Ziploc bag at the edge of the pool so we can easily follow along.
We ended up tackling this awesome 2000 meter workout. But I confess – I stopped after 1400 meters or so. I was super sleepy and the lounge chairs looked mighty appealing. Hah.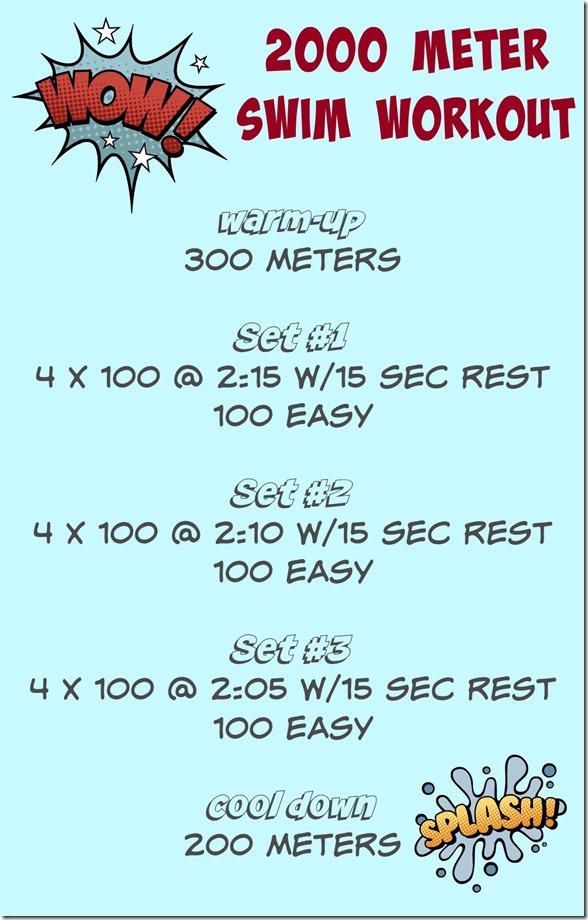 To translate the swim speak:
4 X 100 @ 2:15 with 15 second rest means you swim 100 yards 4 times and try to do it in 2:15 minutes. After each 100 yards, you take a 15 second break before starting again. Make sense?
Here's one thing that I'm super good at – bringing fuel to our workouts! I share, of course! That day, I brought La Croix (which resulted in a lot of burps mid-swim…), an iced coffee, some Vega Sport Protein (pretty good!), and CVS Gold Emblem Abound Cranberry Orange Almond Crunch. <— Ridiculously good and tasty. I've tried a lot of yummy things from the CVS Gold Emblem line as part of my partnership, but that is by far the tastiest!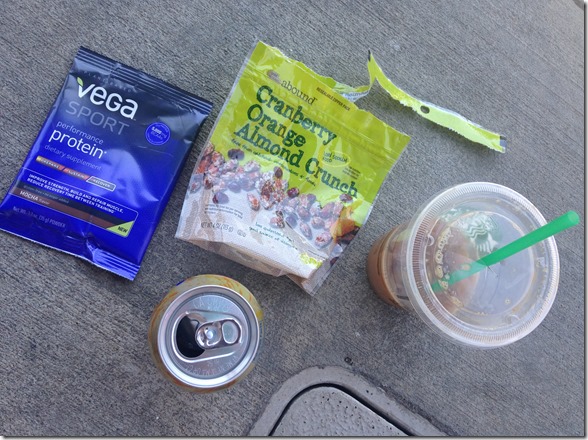 Do you keep food in your gym bag? What do you pack?
I'm proud to partner with CVS/pharmacy as one of the "Gold Emblem Abound Trail Makers" this year! I am being sponsored by CVS/pharmacy for my Trail Makers posts and activities, but all opinions expressed are my own, and all product claims or program details shared should be verified at CVS.com or with the appropriate manufacturers.