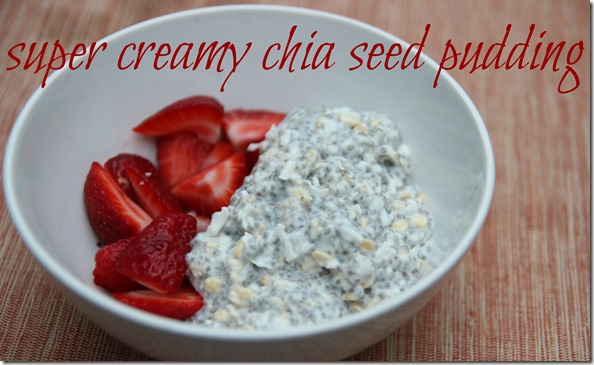 Made this yesterday and devoured the entire recipe almost immediately. Well – I had some help!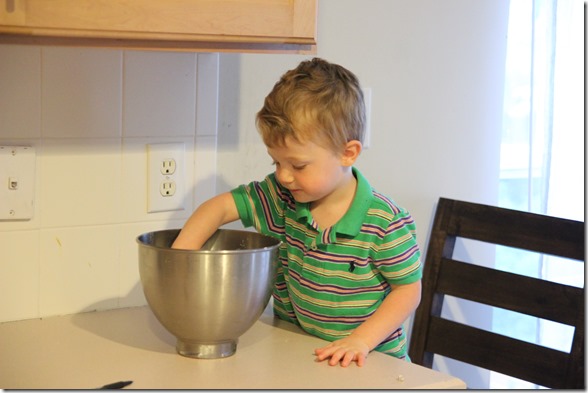 If my toddler will eat something that looks as 'weird' as this, you know it's good. Sweet, creamy, and flavorful, this is the best chia seed pudding that I've made to date!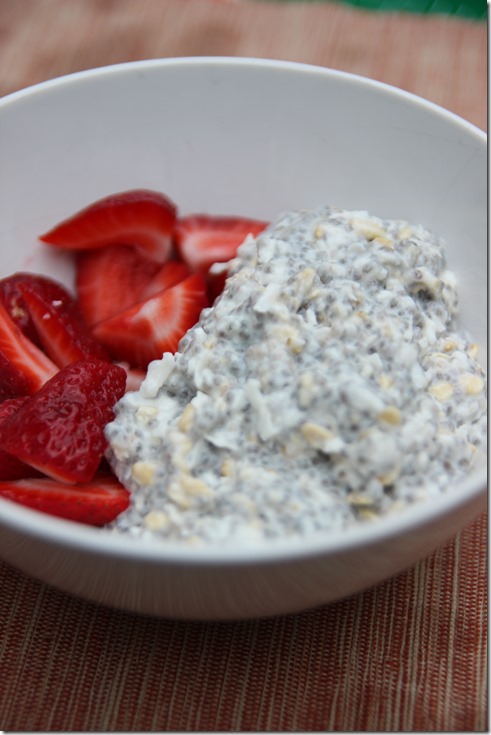 Super Creamy Chia Seed Pudding
Ingredients (for 3 servings):
1 and 1/3 cup (separated) unsweetened almond milk

1/3 cup 2% plain unsweetened Greek yogurt

1 and 1/2 packets of SweetLeaf powdered stevia

1/3 cup chia seeds

1/3 cup raw oatmeal, steel cut

1/2 cup coconut flakes (sweetened)
Directions:
Combine 1 cup almond milk, yogurt, and stevia and mix well. Add chia seeds, oatmeal, and coconut.

Let sit covered in fridge overnight.

In the morning, add 1/3 cup almond milk and mix again. Serve with fruit.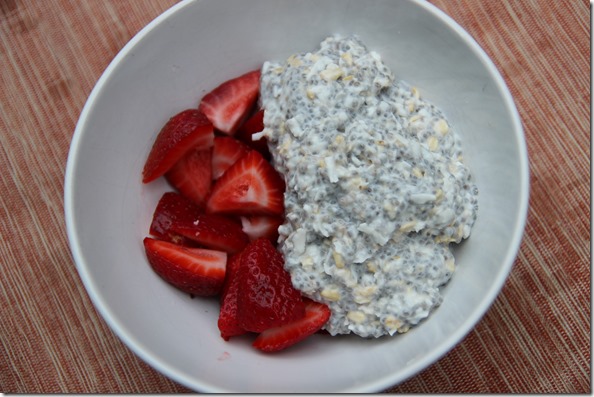 I hope you have an awesome weekend!